Motion Graphics Designer/Editor (Johannesburg)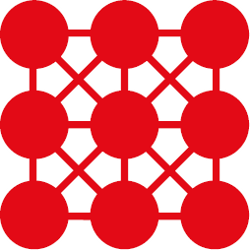 | | |
| --- | --- |
| Location: | Johannesburg |
| Type: | Contract |
| Company: | More South Africa |
Job description
More South Africa is looking for a skilled Motion Graphics Designer/Editor for a contract opportunity to be based in our offices in the Northern suburbs of Johannesburg (This will, however, be remote work until the lockdown is completed).
Start date – Immediately
Contract duration – Six months FTC
MORE are expanding the team for our client, a global FMCG company with multiple international brands house-hold names in its stable.
MORE is looking to recruit a motion graphics designer/editor to work with our offshore teams on this account as a dedicated member of the team on a long-term contract basis. The offshore team's role is to service this client globally for any needs that cannot be filled by their on-site teams; these requests can be anything from POS to static social posts, to banners for web (static and dynamic), to OOH, to animations, to copy for websites etc.
As a motion graphics artist/editor you will be expected to be able to deliver a vast range of different marketing material; from social assets such as GIFs or Instagram posts to cutdowns of TVCs, 2D animations, graphics that include motion such as supers or icons and various graphic elements, sometimes from concept.
The ideal candidate will have a strong background of motion graphics and editing, inclusive of grading and sound design. Experience in 2D animation from concepting and/or storyboarding phase to execution is essential. A good knowledge or history of work in Social Media projects is also desirable. You'll ideally have worked on FMCG and/or global brands, with at least 3 years' experience and an up to date showreel to show us what you've worked on. The role is fast-paced and responsive, working across multiple different projects and clients within the organisation.
Our team will work across the following;
Strategy – social and content
Creative and design
Content production and post
Paid and optimisation
Role overview:
Work on projects from start to finish — working collaboratively across teams on ideation, creation and implementation.
Produce creative motion graphics and editing work with a clear rationale to accompany the work.
Be a brand guardian.
Using existing assets and stock imagery to come up with relevant and up to date content.
Keeping up to date with current design trends.
Understand what makes great content e.g. best practices for making social assets and mobile-first.
Creating, sometimes from scratch and sometimes adapting from existing work, 2D animations, Motion Graphics, Explainer videos, Gifs, etc.
Compositing.
Storyboarding.
Occasional retouching and photo-manipulation.
Occasional 3D pack shots and effects, with the goal of becoming an all-rounder (2D+3D)
Time Sheet keeping.
Requirements
Experience and skills:
Strong working knowledge of the Adobe Creative Suite. Requirement is for competency in Premiere Pro and After Effects. Advantageous: Photoshop, InDesign, Illustrator and 3D Programs.
Passionate about editing and motion graphics and understanding the latest innovations in digital and social design.
Relevant degree or diploma.
Applicant must know After Effects, Photoshop, Illustrator and be open to learning Cinema4D.
3D knowledge is advantageous, or applicant must be willing to learn.
Content innovation: Demonstrating innovative out-of-the-box ideation.
Channel exploitation: Developing expertise in multi-platform creative design.
Client sensitivity: Understanding problems from clients' perspective.
Work and time management: Planning and executing work in a timely and efficient manner.
Communication skills: Ability to communicate effectively verbally and in writing.
Team and leadership Skills: Ability to work together and lead in teams.
Personal development: Ability to manage and develop career within the firm.
Company culture: Fulfilling role as part of the company and culture.
Ability to draw is advantageous.
Love working in a fast-paced adaptable environment.
Able to work both independently, and collaboratively within a team.
Strong communication skills – able to express themselves clearly.
Ability to adhere to internal processes, including following brand guidelines.
Good eye for detail.
Desire to learn and offer new skills (particularly digital) and do this without being prompted.
Ability to accurately prepare files for various platforms and run the relevant pre-production checks.
Not essential but definitely an advantage:
Experience of global FMCG brands.
Multi-market experience.
Languages spoken (French, German, Dutch, Russian, Arabic).
Other essential points to note:
As we are working remotely, it is essential that the ideal candidate has the following in place to ensure there are no delays in delivering work timeously:
Back-up power supply, if necessary.
Stable internet connectivity – fibre connection preferable (options can be discussed) in order to connect to remote servers as well as to conduct virtual meetings daily.
Personal computer with relevant capabilities necessary for the role.
Applications close: 31 April 2020
To apply email
labolg.eromsierom@tnemtiurcer
.
About us
MORE is a global production portal, part of Inside Ideas Group. We are a collection of creative technologists & production experts across the world, creating and maintaining world-class content in the areas of film, CGI, motion design, digital and print.
We bring scale, expertise and craft, delivering creative solutions to clients and brands across the globe.
DONE. CORRECT. ON TIME.
Our reel: https://vimeo.com/337988475
Posted on 16 Apr 09:33
Apply by email
Sarisha Govender

Or apply with your Biz CV
Create your CV once, and thereafter you can apply to this ad and future job ads easily.
Get job alerts for Designer jobs