East London Jobs | Grahamstown Jobs

| | |
| --- | --- |
| Remuneration: | – R16000 TCTC  |
| Location: | Sandton |
| Education level: | Matric |
| Job level: | Mid |
| Own transport required: | Yes |
| Type: | Permanent |
| Reference: | #SHEQ OFFICER |
| Company: | Worldwide Positions(Pty) Ltd |
Job description
Opening for a SHEQ Officer within the packaging manufacturing sector. The successful candidate should preferably come from the packaging industry, or a related industry and have at least 5 years relevant experience.
PLEASE STATE JOB AD REFERENCE IN SUBJECT LINE OF APPLICATION EMAIL
Requirements
-Matric or the equivalent
-5 years relevant experience in monitoring and auditing of contractor safety
-MS Office and Excel 
-Must have experience from the manufacturing sector, or at least from a manufacturing environment
-Exposure to implementation of OHSAS 18001/2007,  14001/2004 and FSSC22000
-Experience in compiling and presenting quality management courses
-Experience in FMCG would be advantageous
Posted on 22 Feb 11:56
Apply by email
Kristin de Jager

Or apply with your Biz CV
Create your CV once, and thereafter you can apply to this ad and future job ads easily.
Advertising, Marketing,
PR, Media and Digital
Jhb: 011 883 5404
CT: 021 422 3590 www.adtalent.co.za
Recruiters & Career Coaches in Advertising, Marketing and Media Industries
Lynn: 082 802 4441 (Advertising/Digital/Media)
az.oc.dauqskroweht@nnyl
Jo-Anne: 084 200 1703 (Marketing/Sales/PR)
az.oc.dauqskroweht@ennaoj
Recruitment Specialists since 1989
Rob Jones:
az.oc.llywel@jbor

Michelle Jones:
az.oc.llywel@jhcim

Tel: 011 465 9368
www.lewyll.co.za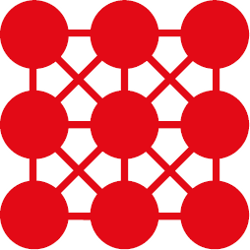 Apply for jobs with your free online cv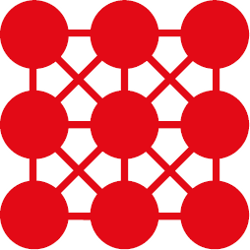 | | |
| --- | --- |
| Remuneration: | Market related  |
| Benefits: | Pension Fund; Health Cover |
| Location: | Cape Town, Durbanville |
| Education level: | Degree |
| Job level: | Mid/Senior |
| Type: | Permanent |
| Company: | Optivest Health Services |
Optivest Health Services, a leading national medical scheme brokerage has a position available for a Marketing & Communications Manager, to work from the office in Durbanville, Cape Town.
This individual will be part of the Operational Management Team, who has the responsibility to drive the success of Optivest in the South African marketplace and achieve the company's objectives and target. He/she will manage the marketing and communication functions across all entities within the group, as part of Service Level Agreements and contracted Business Outcomes.  A large number of the deliverables are achieved through 3rd party relationships.
The Marketing/Communications manager will report to the Chief Operating Officer of Optivest, but will also fulfil a shared services role across entities in the Optivest Group.
The ideal candidate is an energetic, enthusiastic person with exceptional leadership and communications skills. He/she also has a proven track record of delivery, the ability to identify opportunities and deliver an effective marketing and communication function which will generate positive and measurable results. A highly driven, innovative thinker with solid industry experience, able to convert multiple synergistic opportunities into tangible outcomes and results. 
Key areas of responsibilities include but are not limited to:
Operating within a Sales Centre-driven environment in the Financial Services industry (Health Solutions only) and an understanding of the operational workings of such an operating model.
Lead Generation: Develop and manage all digital platforms as well as current and newly obtained affiliate data providers to generate leads for the business and the Sales Centre.
Campaign Management: Manage and execute marketing campaigns and analyse performance to drive lead generation and client acquisition. Will also include conceptualisation and execution of other communications and campaigns in the group.
Communications: Oversee content, look & feel, brand application and messaging of the company's websites and also all external and internal communication and marketing material. Experience in journalism and/or business copywriting is an advantage.
Brand development and day-to-day management of the number of brands within the Optivest group.
Third party management and collaboration (outsourced graphic designers, web developers, internet partners, affiliate partners, stakeholders, etc.)
Experience in project management and product development
Required skills and qualifications: 
Tertiary qualification (Communications / Marketing degree) or related – strongly preferred
Two to five years' experience in Marketing & Communications
Experience within the Financial Services industry and especially Medical Scheme will be an advantage
Strong business acumen and entrepreneurial spirit
Digital and content marketing, campaign management, AdWords and Analytics
Creative thinker, excellent listener and effective communicator
Excellent at working within a team, but also at self-management and to be a collaborative leader
Excellent verbal and written communication skills
Ability to manage multiple projects and initiatives at the same time
The company offers a very competitive remuneration package, consisting of a commensurate basic salary, results-driven incentive structure, annual bonus and normal employee benefits such as Health Care Benefits (optional) and Pension Benefits.
Company Description
Optivest Health Services is a leading national consultancy,
specialising in providing objective, independent and focused health
cover solutions to corporate companies, medium to small employer
groups and especially individual members. The company offers access to the top open medical schemes as well leading gap cover products in South Africa. Clients can also rely on Optivest's continuous and dedicated support services with regards to their complete health cover portfolio.
Posted on 22 Feb 11:01
Apply by email
Amelia de Milander

Or apply with your Biz CV
Create your CV once, and thereafter you can apply to this ad and future job ads easily.
Get job alerts for Communications Manager jobs
| | |
| --- | --- |
| Remuneration: | negotiable Market related  |
| Location: | Cape Town |
| Type: | Permanent |
| Reference: | #1710214 |
| Company: | Datafin Recruitment |
A dynamic Asset Management company seeks a dynamic Data Warehouse and BI Analyst who will be responsible for engaging with and supporting the full end-to-end data development process including business requirements analysis, source data analysis, modelling, ETL solution design and development and testing.
Duties:
Elicit and document business data and reporting requirements.
Provide input into data warehouse solution design and data modelling activities.
Source system and existing warehouse data analysis, as an input into the data requirements and target design.
Development of data proofs of concept.
Validation of data models, business rules and business outputs.
Documentation of requirements, analysis findings and business glossaries.
Documentation of ETL specifications, such as source to target mappings, business rule and data validation requirements, ETL functional and non-functional requirements.
Testing and data quality assurance processes.
Project management engagement including planning, estimates and ongoing feedback.
Bringing critical insights and suggestions for continual improvement into process and solution design.
Requirements:
Graduate student in Information Systems, Accounting or Investment Management fields.
A minimum of five years' working experience with data warehouse and business intelligence-related architecture.
At least three years' working experience with data in a financial services environment.
Experience of different data modelling paradigms for data warehousing.
Experience with industry reference models will be beneficial.
Strong hands-on SQL experience for the purposes of interrogating data.
Experience with BI reporting tools such as static reporting, analytics and visualisation tools.
Knowledge andexperienceon the following systems:
SQL for the purposes of analyzing and interrogating data is essential.
MS Office Suite, particularly advanced experience of MS Excel.
Data modelling and architecture tools such as IBM IDA/Erwin/EA Sparx.
Knowledge of Portfolio and Trade Management Systems, i.e. InvestOne, Decalog and Bloomberg AIM.
Knowledge of Retail Investment Client Accounting Systems, such as Oracle Flexcube.
While we would really like to respond to every application, should you not be contacted for this position within 10 working days please consider your application unsuccessful.
When applying for jobs, ensure that you have the minimum job requirements. Only SA citizens will be considered for this role. If you are not in the mentioned location of any of the jobs, please note your relocation plans in all applications for jobs and correspondence. Please email a Word copy of your CV to
moc.nifatad@nyrat
and mention the reference numbers of the jobs. We have a list of jobs on http://www.datafin.com. DataFin IT Recruitment – Cape Town Jobs.
Posted on 22 Feb 08:49
Apply by email
Michelle Roberts

Or apply with your Biz CV
Create your CV once, and thereafter you can apply to this ad and future job ads easily.
Datafin
DataFin was established in 1999. We pride ourselves on the fact that we have established relationships with industry leaders and a vast majority of our business is repeat business.
Get job alerts for Analyst jobs
[unable to retrieve full-text content]
Debtors/Creditors Clerk – Maitland Cape Town
Full CREDITORS function:
Completing Suppliers credit applications
Maintaining credit facilities – new and old
Processing supplier invoices onto Pastel
Filing invoices and statements
Agreeing POs and PPOs to supplier invoices
Ensuring delivery of every invoice before payment – signed
Reconciling creditors monthly
Preparing month end creditor payment schedule
Resolving creditor queries
Full DEBTORS function:
Completing customer's vender registration forms
Ensuring every NEW client fills in credit application forms and confirming terms in writing
Requesting deposits, where applicable
Processing both tax and commercial invoices
Sending invoices and statements to clients
Maintaining the invoice file – every invoice printed and filed
Chasing up on payments (NB), maintaining relationships
Resolving debtor queries
Qualifications and Skills
MATRIC
ACCOUNTS/BOOKKEEPING QUALIFICATION
MIN 2 YEARS DEBTORS AND CREDITORS EXPERIENCE
EXCELLENT COMMUNICATION SKILLS : VERBAL AND WRITTEN
ADVANCED COMPUTER LITERACY
Send CV to annelienv@transman.co.za Ref SIL1-Dr/Cr Clerk 
To apply for this vacancy please access this job advert on a desktop computer.
Apply for other Jobs on Job Mail.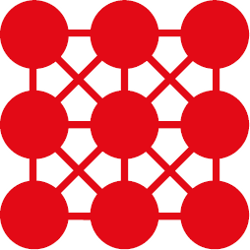 | | |
| --- | --- |
| Remuneration: | negotiable To be discussed  |
| Benefits: | Dependent on qualifications and experience. |
| Location: | Hillcrest |
| Education level: | Diploma |
| Job level: | Mid/Senior |
| Travel requirement: | Occasional |
| Job policy: | Employment Equity position |
| Type: | Permanent |
| Reference: | #SocialMediaCommsOffi |
| Company: | Epicentre Aids Risk Management |
Job description
Epicentre is looking for a skilled social media communications officer. The candidate will oversee social media communities and campaigns with responsibilities which include but are not limited to research, campaign and content creation, execution, monitoring and reporting. In additio, he\she will need to provide support to the company and communications manager whenever requested. They will also be required to manage the online communications database and keep it updated at all times as well as attending seminars and meetings that are in line with the company's activities.
Responsibilities 
Post to and monitor a range of social media accounts, simultaneously
Help grow social reach, engagement, and referral traffic
Spot social media trends, including new platforms and changes to existing ones
Brainstorm and generate search-friendly headlines and social-friendly copy with team
Writing content that is suitable for various social media platforms
Responding to and addressing the community's queries and complaints efficiently, professionally and timeously
Driving engagement and conversations with the community and ultimately establishing brand loyalty
Identifying tactical and relevant opportunities to engage with client communities
Executing and optimising content during campaigns to ensure momentum and optimal visibility
Keeping up-to-date with the latest trends within the digital and social media landscape
Executing social media competitions and collating entries
Compiling weekly/monthly social media platform reports
Monitor effective benchmarks (best practices) for measuring the impact of social media campaigns
Analyze, review and report on effectiveness of campaigns to maximise results
Keep fully up to date with all that is happening within the organization
Provide general support and coordination for Communications Department
Assist Communications Manager with daily tasks
Assist in drafting and implementing communications strategies
Update and maintain a communications contacts database
Facilitate effective internal communications
Maintain calendars and appointments for the communication team
Prepare presentations and reports
Sourcing of relevant communication material
Assisting with communication campaigns
Coordination of communication team meetings (assistance with preparation)
Assist in planning, organizing and pitching of high quality press events
Take pictures in company events
Ability to conduct photography from the company on daily
Development of brand awareness and online reputation
Company Description
Epicentre is a South African company, established in 2001 in KwaZulu-Natal, but today also has offices in Pietermaritzburg, Johannesburg and Cape Town, and conducts health – especially HIV – research projects and evaluation of the impact of (e.g. HIV prevention) programmes throughout Southern Africa. We collect robust surveillance data to control diseases in South Africa and neighbouring countries, assist with designing 90-90-90 programme strategies and collaborate with leading scientist to guide interventions that benefit populations more efficiently.
Requirements
Excellent written and verbal communication skills
Works well under pressure
Pays great attention to detail
Excellent interpersonal skill
Fluency in English and Zulu
Ability to work independently but be a team player
Initiative and attention to detail
High energy level
Highly motivated
Analytical and multitasking skills
Computer literate, experience in social media tools would be an advantage
Education requirements 
Matric certificate
An undergraduate degree/diploma (marketing, journalism, communications, English, media studies)
Photoshop or any design programme an added advantage
Previous experience needed 
Previous experience in a similar role would be an advantage.
A thorough understanding of social media platform guidelines and policies.
An understanding of copyright infringement and consumer privacy on digital platforms.
Salary
Dependent on qualifications and experience (will be discussed in the interview).
Posted on 21 Feb 15:47
Get job alerts for Communications Officer jobs
Pos beskikbaar vir 'n Passer en Draaier met ondervinding in plaastoerusting Afrikaans en Engels magtig wees
Tussen 30 en 45 jaar oud
Ondervinding in plaastoerusting is 'n defnitiewe moet
Bereid wees om te verhuis indien nodig
Advertising, Marketing,
PR, Media and Digital
Jhb: 011 883 5404
CT: 021 422 3590 www.adtalent.co.za
Recruiters & Career Coaches in Advertising, Marketing and Media Industries
Lynn: 082 802 4441 (Advertising/Digital/Media)
az.oc.dauqskroweht@nnyl
Jo-Anne: 084 200 1703 (Marketing/Sales/PR)
az.oc.dauqskroweht@ennaoj
Recruitment Specialists since 1989
Rob Jones:
az.oc.llywel@jbor

Michelle Jones:
az.oc.llywel@jhcim

Tel: 011 465 9368
www.lewyll.co.za