East London Jobs | Grahamstown Jobs

KEY RESPONSIBILITIES: Execute on defined catalogue data related tasks using database queries and large dataset manipulation via various internal tools and dashboards. Typical tasks will include: In-depth data analysis via SQL and related queries Bulk data editing tasks using various internal tools and interfaces. The configuration of the Excel sheets that Suppliers and Sellers use to submit their product catalogue information to the company via the editing of JSON structure. Implement the data structure that is defined for specific product categories in terms of creating the product categories, product attributes and attribute values and ensuring the data can be correctly .captured in the tools that Suppliers and Sellers use to submit their product catalogue information to the company. QUALIFICATIONS: Matric with a relevant tertiary qualification. 2-3 years experience in a similar role performing data analysis and manipulation tasks. e-commerce and or retail experience is a plus Intermediate to advanced experience in working with technical tools, data and large data sets SQL skills (PostgreSQL and MySQL) Understanding of XML and JSON structures Interested? If you are a match for this position, please REPLY with your CV (updated & detailed) and your current CTC salary per month to marie@mhgroup.co.za
To Apply for this Job,
Description for front desk employee who typically works at a larger companies. He or she normally is the first person a visitor or customer may encounter at the site. Receptionists typically screen incoming phone calls, while taking and distributing messages to appropriate parties. They also greet visitors and inform company employees that persons have arrived for meetings or appointments. A receptionist must have a variety of useful skills. One of the first is an ability to multitask efficiently, without becoming too rattled by having distractions. In a typical day, a receptionist may have to sign for a postal delivery, answer multiple incoming phone calls, and greet visitors all at the same time.. Requirements. Ages 18 to 45 Matric or Tertiary Education . Excellent customer services Fluent in English. Working Hours. 8 hour day 40 hour week Salaries. R18000 to R30000. Contact: 0313013221/ whatsapp 0613875522 / 0798165475 Email your CV to. onconsultingjobs@gmail.com / navanmoodley@onconsultingjobs.co.za
To Apply for this Job,
Advertising, Marketing,
PR, Media and Digital
Jhb: 011 883 5404
CT: 021 422 3590 www.adtalent.co.za
Recruiters & Career Coaches in Advertising, Marketing, Media, PR, IT and Digital.
Lynn: 082 802 4441
az.oc.dauqskroweht@nnyl
Specialists in Tech & Marketing recruitment
Jackie: 072 487 3387

az.oc.tnemtiurceregdelatipac@eikcaj
Nova: 073 393 9731

az.oc.tnemtiurceregdelatipac@avoN
| | |
| --- | --- |
| Remuneration: | R25000 – R40000 per month Basic salary |
| Location: | North |
| Education level: | Diploma |
| Job level: | Mid |
| Type: | Permanent |
| Reference: | #YG#Digital |
| Company: | Cardilogix |
Job description
A fantastic opportunity exists with a leading digital agency. The search is on for a digital account manager with previous digital project management experience. Please note this role is based in JHB.
The position entails account management – This position would be best suited to someone who was/is currently working for a digital agency, has a passion and love for all things digital and technology street smart on this subject and has minimum five to eight years experience. Previous digital planning experience is imperative!
You must also be strategically minded as well.
So stop blogging/tweeting and send a CV asap for this amazing position.
Previous digital experience of minimum five to eight years would be preferred.
Two positions are available.
Requirements
– Well-spoken, organised, inspired
– Love technology and the digital side of life
– Excellent presentation skills
– Must be a good communicator
– Must have a valid licence with transport
– Contactable references and a stable track record
Posted on 17 Apr 15:54
Apply by email
Yolanda Gibbon

Or apply with your Biz CV
Create your CV once, and thereafter you can apply to this ad and future job ads easily.
Get job alerts for Project Manager jobs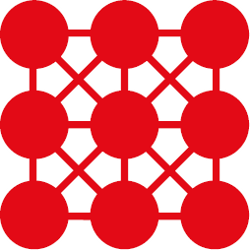 | | |
| --- | --- |
| Remuneration: | Cost to company |
| Benefits: | Medical Aid, Group Life and Optional RA (structured into CTC) |
| Location: | Cape Town, Claremont |
| Education level: | Degree |
| Job level: | Mid/Senior |
| Own transport required: | Yes |
| Travel requirement: | Often |
| Type: | Permanent |
| Reference: | #PAM-201903 |
| Company: | DataOrbis |
Job description
You are a technically skilled professional extrovert who loves both data, project management and engaging with the client. You are happiest when assisting clients to maximise their data assets while collaborating with an internal team to architect and develop innovative solutions that gives clients the actionable insights, they need to make quick, accurate decisions.
You are a strong relationship builder and an even stronger project manager. You are confident in engaging with and building rapport with both internal team members and external clients as required. You can present with confidence and facilitate meetings effectively and can understand the needs of clients, putting together a succinct and comprehensive brief for development by the innovations team.
You understand resource requirements and can provide comprehensive project plans, maintain actions and update tracking and effectively manage multiple projects at varying stages of the process. A team-based environment works for you and you are positive, proactive and enjoy getting stuck in where needed to solve challenges and mitigate risks within or related to the scope of a project. You can track and accurately cost scope creep!
You are comfortable managing the client relationship for customised solutions, ensuring the contractual delivery of our service offering on an ongoing basis as required.
The role you will play is crucial in ensuring that our customised solutions and deliverables are met as per the client's requirements, and you will be key in ensuring that our innovations team focus on the priority new developments and solutions as per the business's strategic initiatives.
Knowledge of the FMCG landscape, as well as an understanding of the critical importance distribution, brand and category management plays in the industry would be advantageous. Experience in project management, client management and data is essential.
You will report directly into the CEO. You will also work closely with the business development, client success, solutions architects, and projects teams ensuring the development and delivery of innovative new solutions and the contractual delivery of customised solutions to our clients on an ongoing basis as required.
Responsibilities
Professionally engages with and holds the senior relationships within the client's organisations for customised solutions. This includes defining needs, managing expectations and ensuring that the data is translated into insights to add value to the client on an ongoing basis.
Gives compelling, accurate and confident presentations to clients and internal stakeholders.
Engages with the business development and client success teams (as well as with the clients) in order understand and develop succinct briefs and project specifications for the development of innovative new solutions
Understands resource requirements in order to correctly plan and manage the project scope and assists with costing of new and customised solutions, implementing a phased in costing and delivery plan where required
Effectively plans and manages multiple projects, maintaining actions and updating tracking from sales through to production according to priority and within the scope and budget
Solves problems and mitigates risks within or related to the scope of the project
Produces well written, high-quality documentation including specifications and briefs
Acts as the client facing lead and project manager to the cross functional innovations team
Prioritises innovation and ensures that the team remains focused and on track as per the business's strategic objectives
Requirements
A tertiary qualification, Business Science, BCom IS, Computer Science or equivalent.
Five years' plus professional industry related working experience in Customer Insights, Data or Technology related. At least three years' experience in a client facing position with both account and project management experience engaging with senior members of client organisations and collaborating with internal cross functional teams.
Technically proficient with experience in project management methodologies, tools and systems
Strategic thinker with strong business acumen and the ability to effectively cost projects for delivery
Excellent interpersonal skills with the ability to professionally communicate and interact with both internal team members and external clients on an ongoing basis
Ability to manage customer satisfaction, commitment and expectations to high service levels and manage escalations adequately
Understanding of and ability in all aspects of the full project's life cycle
Excellent time management skills with the ability to prioritise and execute tasks to meet deadlines as specified
Flexible and agile with the ability to work on multiple concurrent projects
Pro-active and confident with the ability to communicate progress, developments and difficulties encountered on an ongoing basis
Highly numerate with excellent attention to detail
Key personal attributes include
Effective leadership skills and assertive with strong decisions making ability
Strong relationship building skills with the ability to build and elicit trust
Excellent communication skills with the ability to professionally communicate and facilitate workshops and presentations to both small and large groups of varying levels of seniority
Ability to learn and adapt to change in a high paced rapidly changing environment
Ability to work under pressure
Strong team player
Delivery and service orientated with the ability to drive accountability
Innovative and results driven
Passionate and self-motivated
Posted on 17 Apr 15:53
Get job alerts for Project/Account Manager jobs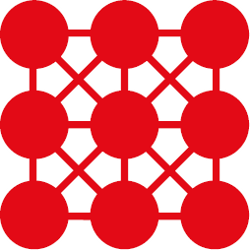 | | |
| --- | --- |
| Remuneration: | R4000 – R4000 per month Basic salary |
| Benefits: | None |
| Location: | Stellenbosch |
| Education level: | Degree |
| Job level: | Student |
| Type: | 1 month |
| Reference: | #design-intern |
| Company: | Hazendal Wine Estate |
Job description
We are looking for a capable, creative and energetic all-rounder to join the in-house marketing team as a junior designer/marketing assistant for a 1 month paid internship. The incumbent is required to take a variety of projects from concept stage to finished artwork and implementation across print and digital media, including products and merchandise. At the end of the internship, subject to performance and dedication, the possibility exists for a fixed term contract (to be discussed).
This is a fantastic opportunity to learn a wide range of print and digital skills from a busy, dynamic and growing company, creating marketing and operational collateral for a premium Wine Estate in Stellenbosch. We are looking for a hard-working, driven person with a touch of perfectionism and a sense of humour. In return, we offer good coffee, stunning views and exposure to fun, creative activities like photoshoots, and spectacular events. This is a fast-paced environment so the ideal candidate must be able to multitask, have excellent time and project management skills, and handle pressure.
Duties:
Create print-ready art for a wide variety of print projects (digital and litho)
Manage and oversee print production
Create web optimised web banners, social media graphics, etc.
Create Word templates for internal clients' use
Edits and updates to WordPress websites
Source products for our children's centre and manage production
Requirements
Degree or diploma in Graphic Design from a reputable institution
Proficiency in Adobe CC suite (InDesign, Photoshop, Illustrator and more)
Good working knowledge of Microsoft Office Suite (Word and Excel)
A CV and portfolio demonstrating excellent typographic skills and a flair for elegant, minimalist design
Advantageous:
Good understanding of WordPress CMS, HTML and CSS
Digital marketing (Social Media, SEO, MailChimp)
Excellent time and project management skills
Experience with prepress and DTP
Personal attributes:
Attention to detail, high standards
Conscientious with a strong work ethic
The ability and willingness to learn quickly
Considerate and friendly
In order to be considered for this role, please submit your CV and portfolio to design@hazendal.co.za. Correspondence will only be conducted with shortlisted candidates. No telephonic queries please. Should you not hear from us within two weeks, please consider your application unsuccessful.
Posted on 17 Apr 15:53
Apply by email
Nadia Burger

Or apply with your Biz CV
Create your CV once, and thereafter you can apply to this ad and future job ads easily.
Get job alerts for Design Intern jobs
| | |
| --- | --- |
| Remuneration: | Negotiable depending on experience |
| Location: | Pretoria |
| Education level: | Degree |
| Job level: | Senior |
| Type: | Permanent |
| Reference: | #JP36852 |
| Company: | E-Merge IT Recruitment |
Great developing environment is looking for talented developers to work on meaningful, interesting projects.
It's a proper developers environment building large services and platforms for the consumer.
Strong team to work with and learn from.
Advanced tech being used in interesting ways.
Not corporate but working on corporate scale systems.
Lots of room for growth and movement – web, mobile, data, graphics, etc.
Attractive packages with strong performance components.
They need people who have:
Five years' minimum commercial development experience.
Five years' C#.Net design and coding experience.
Strong ASP.Net MVC or later experience.
A good understanding of JavaScript stacks essential ideally with:
UI framework experience of some sort – jQuery, Angular, Meteor or something similar.
Competent design with some architecture experience.
I am not allowed to quote salaries on adverts for this client. However, in my experience, while clients expectations are slightly higher than others, their ability and willingness to offer increases for ability are high. They want good people and are prepared to pay for them.
In addition, untaxed benefits are great, incentive bonuses are plentiful and generous.
If you are good at what you do and want to work for a genuine employer of choice, email me a copy of your CV immediately on
az.oc.egrem-e@yugten.eht
.
Reference number for this position is JP36852 which is a permanent position based in Pretoria offering a salary negotiable on experience.
Check out our website www.e-merge.co.za for more positions that might be right for you!
Do you have a friend who is a technology specialist? We pay big cash to you if we place a friend that you sent us!
If you haven't heard from e-Merge IT within two weeks of your application, please consider it unsuccessful for this position.
Posted on 17 Apr 12:23
Apply
Jason Pretorius

+27 11 463 3633
Or apply with your Biz CV
Create your CV once, and thereafter you can apply to this ad and future job ads easily.
Get job alerts for Web Developer jobs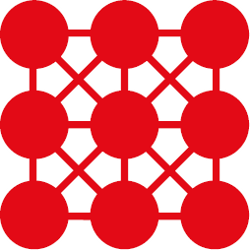 | | |
| --- | --- |
| Remuneration: | R7000 – R9000 per month Cost to company |
| Benefits: | None |
| Location: | Nelspruit |
| Education level: | Diploma |
| Job level: | Junior/Mid |
| Own transport required: | Yes |
| Travel requirement: | Occasional |
| Job policy: | Employment Equity position |
| Type: | Contract |
| Reference: | #Sappi |
| Company: | Summit Financial Partners |
Job description
Want to explore a career in financial well being while making a real difference in the financial industry?
If you're a highly motivated, strong-willed individual with a passion for helping consumers take back control of their finances, you may be the candidate we're looking for.
Summit is passionate about helping everyday South Africans correct their past financial mistakes and fight back against exploitative credit providers and debt collectors
It's rewarding work, and we are passionate about it!
We're looking for Financial Well being consultants in Nelspruit.
The successful incumbent will act as an ambassador for Summit by building relationships with key stake holders in the client company environment as well as with Summit's business partners
The incumbent will have face-to-face meetings with over-indebted clients to assist with finding suitable solutions
Presentations and financial literacy training will be required
Company Description
Summit Financial Partners is a consumer protector, we help consumers restore their financial dignity and audit reckless lending from unscrupulous lenders. We believe in doing the right thing for the consumer!
Requirements
A suitable degree or diploma, either completed or in progress
One to three years' relevant financial services working experience
Previous experience in the financial services or sales industry will be an advantage
Experience in financial literacy training will be an advantage
A working knowledge and understanding of the procedures relating to Garnishee Order and Debt Counselling
Excellent computer skills
Excellent English verbal and written skills (proficiency in other official South African languages – Isizulu, Ndebele, Sotho – will be an advantage)
A valid drivers licence and own reliable transport
Presentation skills
Posted on 17 Apr 07:50
Apply
Sindi Moyo

0878061030
Or apply with your Biz CV
Create your CV once, and thereafter you can apply to this ad and future job ads easily.
Get job alerts for Financial Administrator jobs
| | |
| --- | --- |
| Location: | Cape Town |
| Reference: | #CPT002363/FS |
| Company: | Intelligent Placement |
An exciting career opportunity exists in Rondebosch, Cape Town for a Private Equity Analyst within a Financial environment. If you have the following behavioural competency and experience, we look forward to receiving your application.
Behavioural Competency:
Proactive and high-energy with a hands-on approach to problem solving, and a positive and creative attitude
Providing support to, and working with, experienced team members
Depending on experience, providing training and mentoring to less experienced team members
Uncompromising with respect to quality of work and completeness in all regards
Unquestionable ethics and integrity
Willing to take on a challenging amount of responsibility and work load
Able to both take direction and show initiative as appropriate
Results-oriented, with an ability to manage multiple projects and deadlines simultaneously and expeditiously
Demonstrated aptitude for quantitative analysis, risk assessment and financial modelling
Ability to assess risks across a spectrum of areas related to each transaction
Superior attention to detail and highly organised
Ability to work independently and also to work closely with other team members
Excellent analytical, strategic, negotiation and implementation skills
Domestic travel required
Analytical thinking
Numeracy
Attention to detail
Judgement
Initiative
Assertive, articulate and confident
Collaboration and teamwork
Negotiation skills
Networking skills
Excellent planning and organisation skills
Self-motivated and self-driven
Ability to work under pressure and to tight deadlines
Excellent communication skills (including written and presentation skills)
Integrity
Adaptability
Duties include the following, but not limited to:
Generate investment thesis/ideas emanating from market developments, sector information and/or company developments
Participate in negotiations of new investments with support of experienced team members on behalf of the various Futuregrowth funds
Preparation and presentation of Investment reports on new and existing portfolio investments for submission to the Futuregrowth Investment Committee
Provide financial evaluation of project investment opportunities to the Investment Committee which includes but not limited to:
Historical financial statement analysis
Historic and forecasted financial ratio analysis as well as scenario testing analysis
Creating and analyzing complex financial models (including sensitivity analysis) to support potential investment opportunities
Conduct market research in potential investment sectors
Requirements:
Technical and Professional Knowledge and Skills:
Strong academic credentials – B Bus Science or similar
CA or CFA candidate preferred
Strong commercial focus with a passion for investments
Strong company evaluation skills and private equity valuation skills
Previous unlisted deal transaction experience
Strong interpersonal and communication skills
Excellent verbal and written communication skills
A good knowledge of PE and the ability to apply your skills creatively to diverse investment opportunities
Proficiency in a variety of computer software applications, including MS Excel, Word and PowerPoint
Salary: Market Related
Application Process:
It is imperative that when applying for this position you make use of the reference number otherwise your application will not be considered.
Vacancy Reference no: CPT002363
Closing Date: 24 April 2019
To apply for the above-mentioned position, please apply on our Website www.intelligentplacement.co.za/vacancies also add your profile picture to your CV.
If you don't hear from us within three weeks of your application, please consider your application unsuccessful.
Posted on 17 Apr 07:32
Intelligent Placement
Intelligent Placement will, through its expertise, service standards and national network provide a unique value proposition which will differentiate Intelligent Placement to be the preferred South African Recruitment brand.
Get job alerts for Analyst jobs
Ad Placed :

17 Apr 2019 06:01:26

Affiliate ad

Remuneration :

PER MONTH

Employment Type :

Full Time

Industry :
Region : Western Cape
Company :

MPRTC Recruitment
Our client in the Hydraulics industry is on the lookout for a Stock Controller at their branch in Paarden Eiland.
Please Note:
If you do not fit the specification with the minimum requirements your application will not be accepted for this position. Shortlisted candidates may be required to complete an Assessment or Test to demonstrate your knowledge of this position.
Requirements:
Matric certificate
Experience on Accpac
A minimum of 5 years' experience as a Storeman
Hydraulic Experience is advantageous
Applicants must reside in PAARDEN EILAND or surrounding area.
Only South African citizens, who are suitably qualified, live in the applicable area and meet the requirements of the position are eligible to apply for this vacancy.
Please take note: if you have not been contacted within 14 days, please consider your application unsuccessful.
Visit our website to view all of our current vacancies: www.mprtc.co.za