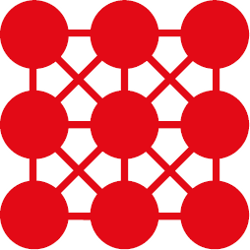 | | |
| --- | --- |
| Remuneration: | Market related  |
| Benefits: | Pension Fund; Health Cover |
| Location: | Cape Town, Durbanville |
| Education level: | Degree |
| Job level: | Mid/Senior |
| Type: | Permanent |
| Company: | Optivest Health Services |
Optivest Health Services, a leading national medical scheme brokerage has a position available for a Marketing & Communications Manager, to work from the office in Durbanville, Cape Town.
This individual will be part of the Operational Management Team, who has the responsibility to drive the success of Optivest in the South African marketplace and achieve the company's objectives and target. He/she will manage the marketing and communication functions across all entities within the group, as part of Service Level Agreements and contracted Business Outcomes.  A large number of the deliverables are achieved through 3rd party relationships.
The Marketing/Communications manager will report to the Chief Operating Officer of Optivest, but will also fulfil a shared services role across entities in the Optivest Group.
The ideal candidate is an energetic, enthusiastic person with exceptional leadership and communications skills. He/she also has a proven track record of delivery, the ability to identify opportunities and deliver an effective marketing and communication function which will generate positive and measurable results. A highly driven, innovative thinker with solid industry experience, able to convert multiple synergistic opportunities into tangible outcomes and results. 
Key areas of responsibilities include but are not limited to:
Operating within a Sales Centre-driven environment in the Financial Services industry (Health Solutions only) and an understanding of the operational workings of such an operating model.
Lead Generation: Develop and manage all digital platforms as well as current and newly obtained affiliate data providers to generate leads for the business and the Sales Centre.
Campaign Management: Manage and execute marketing campaigns and analyse performance to drive lead generation and client acquisition. Will also include conceptualisation and execution of other communications and campaigns in the group.
Communications: Oversee content, look & feel, brand application and messaging of the company's websites and also all external and internal communication and marketing material. Experience in journalism and/or business copywriting is an advantage.
Brand development and day-to-day management of the number of brands within the Optivest group.
Third party management and collaboration (outsourced graphic designers, web developers, internet partners, affiliate partners, stakeholders, etc.)
Experience in project management and product development
Required skills and qualifications: 
Tertiary qualification (Communications / Marketing degree) or related – strongly preferred
Two to five years' experience in Marketing & Communications
Experience within the Financial Services industry and especially Medical Scheme will be an advantage
Strong business acumen and entrepreneurial spirit
Digital and content marketing, campaign management, AdWords and Analytics
Creative thinker, excellent listener and effective communicator
Excellent at working within a team, but also at self-management and to be a collaborative leader
Excellent verbal and written communication skills
Ability to manage multiple projects and initiatives at the same time
The company offers a very competitive remuneration package, consisting of a commensurate basic salary, results-driven incentive structure, annual bonus and normal employee benefits such as Health Care Benefits (optional) and Pension Benefits.
Company Description
Optivest Health Services is a leading national consultancy,
specialising in providing objective, independent and focused health
cover solutions to corporate companies, medium to small employer
groups and especially individual members. The company offers access to the top open medical schemes as well leading gap cover products in South Africa. Clients can also rely on Optivest's continuous and dedicated support services with regards to their complete health cover portfolio.
Posted on 22 Feb 11:01
Apply by email
Amelia de Milander

Or apply with your Biz CV
Create your CV once, and thereafter you can apply to this ad and future job ads easily.
Get job alerts for Communications Manager jobs