Our client within the electrical industry is seeking to employ a service coordinator in Strijdompark, Johannesburg.
Please note:

If you do not fit the specification with the minimum requirements your application will not be accepted for this position. Shortlisted candidates may be required to complete an assessment or test to demonstrate your knowledge of this position.
Requirements:
Grade 12
Relevant technical certification in operations, logistics or supply chain management
3 years previous logistics and/or service coordination experience
Well-developed interpersonal and communication skills
Ability to work effectively in a team environment.
Proven customer-focused work style, with strong communication and organisational skills to meet our customer promise.
Ability to prioritise tasks in a fast paced environment, requiring the ability to appropriately manage your time, often while multitasking.
Intermediate computer skills, specifically Microsoft Office, are required and SAP efficiency is a must have
Ability to maintain exceptional standards in terms of attendance and punctuality.
Well presented with neat and professional appearance.
Able to maintain confidentiality, be detail oriented and disciplined, and adept at multi-tasking
Applicants must reside in Strijdompark, Johannesburg or surrounding area.
Only South African citizens, who are suitably qualified, live in the applicable area and meet the requirements of the position are eligible to apply for this vacancy.
Please take note: if you have not been contacted within 14 days, please consider your application unsuccessful. 
Visit our website to view all of our current vacancies: www.mprtc.co.za
Posted on 07 Dec 16:00
MPRTC Recruitment
The most essential and important resource any company can possess will undoubtedly be the talent that they employ. This is where MPRTC is crucial, in that we specialise in the most diverse and complex resource; we supply people, the right people, for your company.
Get job alerts for Coordinator jobs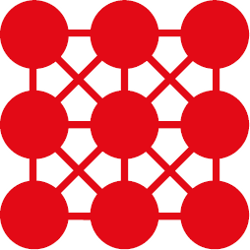 | | |
| --- | --- |
| Remuneration: | Basic salary  |
| Location: | Johannesburg, Bryanstan |
| Education level: | Diploma |
| Job level: | Junior |
| Type: | Permanent |
| Company: | Simbisa Shared Services |
Job description
Junior DTP operator with design know-how required to assist in the production of various point of sale marketing campaigns for the quick service restaurant industry.
Simbisa owns and runs several QSR, or fast-food, outlets in Africa. Candidate will assist in the layout of all related materials, including: menus, menu screens, promotional elements, social media content and billboards.
Experience is not a prerequisite but an eagerness to learn finished art and develop design skills is a must.
Position offers room for exponential growth within a multinational company.
Requirements
Mac and Adobe CS proficiency
Strong InDesign skills
Thorough understanding of Photoshop
Some Illustrator experience
Handle administrative responsibilities
Posted on 07 Dec 14:25
Apply by email
Stephanie

Or apply with your Biz CV
Create your CV once, and thereafter you can apply to this ad and future job ads easily.
Get job alerts for DTP Designer jobs
All rights reserved. Copyright © 2018. Republish permission. ADSL & Web hosting proudly provided by Afrihost. Bizcommunity.com, its sponsors, contributors and advertisers disclaim all liability for any loss, damage, injury or expense that might arise from the use of, or reliance upon, the services contained herein. Privacy policy, Terms of Use, PAIA.
All rights reserved. Copyright © 2018. Republish permission. ADSL & Web hosting proudly provided by Afrihost. Bizcommunity.com, its sponsors, contributors and advertisers disclaim all liability for any loss, damage, injury or expense that might arise from the use of, or reliance upon, the services contained herein. Privacy policy, Terms of Use, PAIA.
Advertising, Marketing,
PR, Media and Digital
Jhb: 011 883 5404
CT: 021 422 3590 www.adtalent.co.za
Recruiters & Career Coaches in Advertising, Marketing and Media Industries
Lynn: 082 802 4441 (Advertising/Digital/Media)
az.oc.dauqskroweht@nnyl

Jo-Anne: 084 200 1703 (Marketing/Sales/PR)
az.oc.dauqskroweht@ennaoj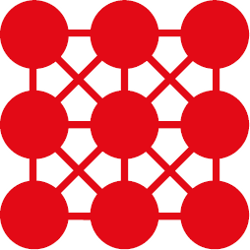 | | |
| --- | --- |
| Remuneration: | R8000 – R10000 per month negotiable Basic salary  |
| Location: | Johannesburg, Randburg |
| Education level: | Degree |
| Job level: | Junior/Mid |
| Own transport required: | Yes |
| Type: | 6 Months |
| Reference: | #ILT0303 PA |
| Company: | I Love That productions |
Post-production assistant to care for the workflow, running and maintenance of a Mac post-production suite and post team of seven people, producing 5 x 24 minute episodes/week.
We are looking for a post-production assistant who has a love for Final Cut Pro and an in-depth knowledge of Mac Computers and the post-production workflow and protocol. In particular an in-depth understanding of codecs and export/import protocols
The post-production assistant will:
Log and transfer all footage shot
Assemble for the offline editor
Liaise with sound, subtitles and animators (export for them)
Add sound, subtitles and animations to assembly
Send to online editor
Quality control: subtitles, sound, animations
Media manage
Do exports for playouts: to tape, for YouTube, for viewings (in various different formats)
Playouts to tape
Organise cutaways
Look after the general maintenance and upkeep of post-production suite
This person needs to be:
Highly organised
Reliable and be able to work in a team
Clever
Problem-solving
Please do not submit a CV if you are not qualified to do the aforementioned with at least two years of experience or do not have a degree.
Posted on 06 Dec 15:29
Apply by email
Janice

Or apply with your Biz CV
Create your CV once, and thereafter you can apply to this ad and future job ads easily.
Get job alerts for Production Assistant jobs