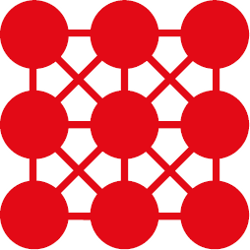 | | |
| --- | --- |
| Location: | Cape Town, Gardens, CBD |
| Education level: | Degree |
| Job level: | Senior |
| Own transport required: | Yes |
| Type: | Permanent |
| Company: | eComplete |
Job description
Key responsibilities:
Managing the onboarding, production, and live phases of our customer journey working in conjunction with our project management and production teams to ensure the smooth running of the clients accounts through the different phases,
Ensure that all processes and procedures are completed, quality standards are met, and that projects are profitable,
Report to Head of Client Service, providing regular input on account activity, including status and call reports on a weekly basis,
Understanding of company capabilities and service, and effectively communicating all offerings to the client,
Responsible for updating and reporting on the progress of e-commerce projects
Coordinate and manage internal client meetings,
Ensuring all clients are set up correctly on the various systems ensuring resources have a clear understanding of retainer parameters.
Portfolio management:
Provide excellent customer service to client portfolio, as well as represent client needs and goals within the organisation to ensure quality,
Build relationships with clients, retain and grow accounts through the development of strong relationships with key decision makers, including effective and accurate reporting of client contact and requests,
Gaining a strong knowledge and understanding of a client's brand, industry and products,
Provide regular two-way communication between the client and team, to provide strong team representation and set realistic client expectations,
Review all major deliverables (i.e. strategic brief, functional specifications, project plans, etc.) to ensure quality standards and client expectations are met, liaising with teams to ensure that work is scheduled into production and is delivered on time,
Ensure all time spent on each client is tracked correctly to ensure correct budgeted time is spent on each client,
Be a liaison with the client and internal e-complete teams, managing both relationships effectively,
Assist with planning and coordinating start-up new e-commerce venture projects.
Company Description
eComplete is a fully managed end-to-end e-commerce solution that handles everything from click to delivery. We're at the forefront of a rapidly growing e-commerce industry and on a mission to enable great brands to succeed in e-commerce.
Some of our clients include New Balance SA, Lecoq Sportif, Hamleys, Mercedes Benz and YDE.
We're looking for a Senior eCommerce Account Manager who is passionate about eCommerce and people, to team up with our performance and production teams to produce and execute best of breed eCommerce solutions and strategies while building close relationships with clients and third parties.
This position requires an individual who will show the drive to learn and adapt to new situations and must be willing to take on challenges and be responsible for delivering desired outcomes on time. The candidate will be supporting teams with the end to end process of delivering campaigns/projects/websites demonstrating exceptional communication skills with the ability to multi-task and handle administrative work.
Requirements
Proven track record of previous account management and digital marketing experience
E-commerce and digital marketing obsession
Personable style with a knack for proactive problem solving
Love fast-paced, dynamic working environments
Performance and goal orientated
Strong interpersonal skills
Organised, with strong admin acumen and detail oriented
Strong written and verbal communication skills
Google Analytics and Google Docs experience beneficial
Posted on 17 Oct 13:34
Apply by email

Or apply with your Biz CV
Create your CV once, and thereafter you can apply to this ad and future job ads easily.
Get job alerts for Account Manager jobs