Motor vehicle dealership has a vacancy available for a admin clerk to join their service department. Duties: General Admin duties Answer incoming calls, providing information, transferring calls and booking vehicles in for services or repairs Customer Service Attending to walk-in customers R 7500 per month Please apply online at www.zarecruit.co.za and attach a copy of your CV with 2 work related references or fax (086)574 21 07
To Apply for this Job,
IF YOU HAVE A KNACK FOR EXTERNAL SALES REPRESENTATIVE IN THE TECH INDUSTRY, THIS MIGHT BE FOR YOU!
Please Note:
If you do not fit the specification with the minimum requirements your application will not be accepted for this position. Shortlisted candidates may be required to complete an Assessment or Test to demonstrate your knowledge of this position.
Requirements:
Have a passion for sales and customer satisfaction
Hunter mindset is key
We look for candidates who put the customer at the heart of everything they do
Clients of an SMME nature are preferred
Team-players are welcome
Valid Driver's License & Own Reliable Vehicle
Minimum of Matric or Equivalent
Applicants must reside in DURBAN or surrounding area.
Only South African citizens, who are suitably qualified, live in the applicable area and meet the requirements of the position are eligible to apply for this vacancy.
Please take note: if you have not been contacted within 14 days, please consider your application unsuccessful.
Visit our website to view all of our current vacancies: www.mprtc.co.za
Description for front desk employee who typically works at a larger companies. He or she normally is the first person a visitor or customer may encounter at the site. Receptionists typically screen incoming phone calls, while taking and distributing messages to appropriate parties. They also greet visitors and inform company employees that persons have arrived for meetings or appointments. A receptionist must have a variety of useful skills. One of the first is an ability to multitask efficiently, without becoming too rattled by having distractions. In a typical day, a receptionist may have to sign for a postal delivery, answer multiple incoming phone calls, and greet visitors all at the same time.. Requirements. Ages 18 to 45 Matric or Tertiary Education . Excellent customer services Fluent in English. Working Hours. 8 hour day 40 hour week Salaries. R18000 to R30000. Contact: 0313013221/ whatsapp 0613875522 / 0798165475 Email your CV to. onconsultingjobs@gmail.com / navanmoodley@onconsultingjobs.co.za
To Apply for this Job,
Advertising, Marketing,
PR, Media and Digital
Jhb: 011 883 5404
CT: 021 422 3590 www.adtalent.co.za
Recruiters & Career Coaches in Advertising, Marketing, Media, PR, IT and Digital.
Lynn: 082 802 4441
az.oc.dauqskroweht@nnyl
Specialists in Tech & Marketing recruitment
Jackie: 072 487 3387

az.oc.tnemtiurceregdelatipac@eikcaj
Nova: 073 393 9731

az.oc.tnemtiurceregdelatipac@avoN
All rights reserved. Copyright © 2019. Republish permission. ADSL & Web hosting proudly provided by Afrihost. Bizcommunity.com, its sponsors, contributors and advertisers disclaim all liability for any loss, damage, injury or expense that might arise from the use of, or reliance upon, the services contained herein. Privacy policy, Terms of Use, PAIA.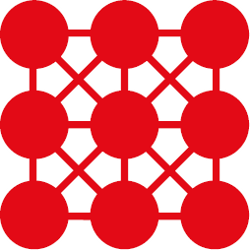 | | |
| --- | --- |
| Remuneration: | Market related |
| Location: | Durban, La Lucia Ridge |
| Education level: | Diploma |
| Job level: | Mid |
| Own transport required: | Yes |
| Travel requirement: | Occasional |
| Job policy: | Employment Equity position |
| Type: | Permanent |
| Company: | FCB Durban |
Job description
FCB Durban is looking for a dynamic and talented DTP and Design star with a minimum of four years agency experience. We're a small agency, but we have big expectations and even bigger goals. The successful applicant will have to show a diversity of skills and the ability to work across various mediums. We're looking for the complete package. Website and social media skills will be advantageous. So if you're a team player with the right attitude, and you're always looking to learn and take creative direction, then we've got the kind of blue chip brands that will definitely tickle your fancy. And we've even got a nice sea view.
Day-to-day work would include:
Preparing artwork for print and digital
Converting approved concepts and layouts to final material for print, web, and social media formats
Assisting designers and art directors with work flow
Layout and finished art of all material
Resizing of adverts and other relevant material
Setting up brochures, catalogues and packaging
Management of hard drives and backups
Requirements
Must be Mac proficient
Experience at a reputable advertising or communications agency
Relevant degree/diploma
Portfolio showcasing your best work
A sound understanding of resolution (Dpi) and colour management (CMYK/Spot/RGB) with regards to final output
An expert knowledge of reproduction processes for print (Pre-press and Post-press) and digital (online)
Understanding of design and art direction – and application of concepts across various marketing collateral
Proficiency and experience in branding and corporate identity management
Adobe InDesign
Adobe Illustrator
Adobe Photoshop
Adobe Acrobat
Microsoft Word
Microsoft Powerpoint
Keynote
Advantageous
Web experience
Basic video editing
Personal skills/attributes
Accuracy and attention to detail
Ability to think laterally and provide solutions
Dependability – being reliable and responsible
Initiative – taking on responsibilities and challenges
Ability to work under pressure and to tight deadlines
Team player
Good communicator
Remuneration
Negotiable based on experience and qualification.
Contact us
Please send us your portfolio or a link to it, no more than 6MB in size, as well as a CV so we know who were talking to. If you haven't heard from us within two weeks, then please consider your application unsuccessful.
Preference will be given to AA candidates. Please submit to
az.oc.nabrudbcf@nodnarb
.
Posted on 16 Apr 10:13
Apply
Brandon

+27 31 566 7900
Or apply with your Biz CV
Create your CV once, and thereafter you can apply to this ad and future job ads easily.
Get job alerts for Art Director jobs