| | |
| --- | --- |
| Remuneration: | To be discussed  |
| Location: | Durban, All areas |
| Education level: | Diploma |
| Type: | Contract |
| Reference: | #ER DBN |
| Company: | Magnetic Field Force |
Magnetic Field Force is the on-field management arm of Kreetiv Communications.
We have embarked on an exciting venture to help aspiring entrepreneurs work with us in executing our projects on the trade.
We seek aspiring business owners or a small existing events and activations business owner. The title for this role is Enterprise Representatives (ER)
You must have extensive knowledge of the marketing environment for consumer products and an all round understanding of how work on the trade is executed promotions, activations, research, Distribution, POS setup, etc. You will be the area expert and we will rely on you for rich, up-to-date information.
You must have worked as a promotions consultant, road manager and/or activations management. You must have excellent business skills to bring out the best in your staff.
An ER works in his community. He creates relationships with the store owner in his area. He has a great relationship with the people in the area and subsequently can contract staff quickly and efficiently. We help you start your very own business.
We provide the clients' products, logistical support, warehousing, marketing materials, accounting support and we ensure that you are paid at the end of every month. Some ERs will be given opportunity to manage Warehousing and Logistics depending on their area.
ERs will be responsible for increasing demand in their area's and building their teams of field support agents.
This is a once in a lifetime opportunity. Once we have appointed an ER in a specific area, only that ER will receive all the work for that area.
All ERs work from our highly innovative and cutting edge IT system which is hosted online.
Your business,
Registered company
Valid bank account
Tax clearance certificate
Track record of financial statements (not for new businesses)
Personality requirements,
You must be able to show traits of a entrepreneurship. We test this extensively and only serious entrepreneurs are considered.
Hype and Enthusiastic. Willing to take significant initiative.
Well-mannered, well dressed and well groomed.
Understands the vitality of client satisfaction.
Extremely diligent and hard working.
A real optimist.
Peoples' person.
Thrives in a demanding environment
Responsibilities
Must work on our IT system
Must commit to meet daily, weekly and monthly job targets.
Report to the regional manager.
Must be committed to learning and development.
Must accept the legal and operational responsibilities that come with owning and running your own business. We provide extensive support.
Must be honest and pay staff on time as we pay you on time.
Remuneration
Remuneration is based per job.
We appoint you based on the need for your area. This will be discussed at your partner interview.
We do not work on commission.
Please read the advert carefully before applying.
Apply with a CV and cover letter.
Requirements
Must have a vehicle. Not negotiable.
Must have proven knowledge and experience of working in brand activations.
Good written and verbal communication in English and at least one African language (area dependent).
Excellent sales personality and business acumen.
Proven track record of working with consumer products.
At least 25 years of age
Valid driver's license with your own car.
Metric Certificate or equivalent qualification
Minimum of five years' working experience
Negotiation skills
Management skills
Sociable
Responsible
Highly reliable
Deadline driven
Able to work long hours
Company Description
On-field management support arm of Kreetiv.
Posted on 20 Jun 17:50
Apply by email
recruitment

Or apply with your Biz CV
Create your CV once, and thereafter you can apply to this ad and future job ads easily.
Get job alerts for Activations jobs
Receptionist to perform PA duties and admin. Will suit someone looking to start from the bottom and work their way up. Successful candidate is someone who is extremely loyal, honest, open minded, hard working. Salary is R4000, and increased according to how fast you learn to perform all duties. email smpptyltd@gmail.com CV and recent pic
To Apply for this Job,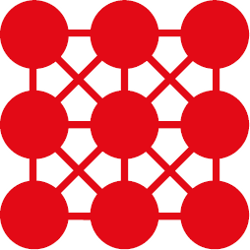 | | |
| --- | --- |
| Remuneration: | Basic salary  |
| Location: | Durban |
| Reference: | #VPA-DBN |
| Company: | Vega School – Durban Campus |
Job description
Vice Principal – Academic: Durban Campus (Permanent) – VPA-DBN
Code/Reference: VPA-DBN
Applications accepted until: 2018-07-09
Number of Openings: one
Campus/Business Unit: Vega School – Durban Campus
Direct reporting line: principal – academic
Job purpose: 
To manage the academic team ensuring good quality academic delivery to Vega students in support of the achievement of subject outcomes on campus. To provide teaching and learning support and assistance to the academic team and to stand in for campus principal when the need arises.
Working hours: 8.am to 5pm Monday to Friday. Please note that you may be required to work outside of these working hours.
Education: post graduate degree/diploma in education (NQF level 8).
Functional competencies:
Skills:
Problem-solving
Organisation/coordination 
Communication
Management
Requirements
Behavioural attributes:
Team player
Integrity
Approachable
Assertive
Results driven
Quality orientated
Work experience:

Lecturer at university level – four years.
Management experience – five years.
Key Performance Area:
Academic delivery:
Conducts bi-annual peer reviews and student lecturer evaluations, analyses results and follows up appropriately.
Develops and co-ordinates lecturer and student timetables as per the IIE qualification guide requirements.
Oversees planning for and implementation of work integrated learning activities on campus.
Ensures compliance with IIE  policies.
Develops and promotes a healthy academic teaching and learning culture and environment for staff and students.
Academic research management:
Encourages and supports a research and academic development ethos amongst campus academic team through promotion of research opportunities identified by academic manager.
Manages the campus academic team research approval and tracking process on the IIE Nexus system ensuring process compliance.
Identifies research and publishing opportunities for lecturers.
Advises staff and students of lecturers research and publishing achievements.
Student support:
Designs and implements the student orientation programme with support from the vice principal – operations, programme, managers and full-time lecturers.
In conjunction with the vice principal – operations manages biannual student/lecturer evaluations and provides feedback to the team.
Together with the vice principal – operations facilitates and chairs small group information sessions/focus groups to proactively address student issues arising.
Lecturer leadership/oversight:
Encourages and promotes research and academic development.
Manages the process to identify and obtain guest lecturers as required.
Ensures Lecturer workloads and deadlines are managed accordingly and comply with the IIE criteria.
Co-ordinates and monitors Lecturer activities to ensure adherence to contractual hours.
Designs and implements the Lecturer Orientation programme with the support of the National Academic team.
Analyses lecturer evaluations by students and takes appropriate action.
Conducts bi-annual peer reviews and provides feedback to Lecturers one on one.
Develops Lecturer and student timetables as per the NNS, Sandpit and Portfolio models.
Human resource management:
Initiates recruitment of new staff, conducts interviews, seeks CESM approval via APS and recommends appointments.
Clarifies roles and responsibilities and ensures performance objectives are set and agreed, and takes corrective action where necessary. 
Gives feedback to staff on performance and development.
Academic Lecturers (Permanent and Independent Contractor) report to Vice Principal – Academic.
Working conditions:
Working in a campus environment.
Equity statement:
Preferably equity candidates.
Disclaimer
Please note that only candidates who meet the requirements will be considered for this role, only successful candidates will be contacted within two weeks of applying. If you have not heard from us within two weeks of applying consider your application unsuccessful.
Posted on 20 Jun 14:31
Get job alerts for Principal jobs
All rights reserved. Copyright © 2018. Republish permission. ADSL & Web hosting proudly provided by Afrihost. Bizcommunity.com, its sponsors, contributors and advertisers disclaim all liability for any loss, damage, injury or expense that might arise from the use of, or reliance upon, the services contained herein. Privacy policy, Terms of Use, PAIA.
Advertising, Marketing,
PR, Media and Digital
Jhb: 011 883 5404
CT: 021 422 3590 www.adtalent.co.za
Recruiters & Career Coaches in Advertising, Marketing and Media Industries
Lynn: 082 802 4441 (Advertising/Digital/Media)
az.oc.dauqskroweht@nnyl

Jo-Anne: 084 200 1703 (Marketing/Sales/PR)
az.oc.dauqskroweht@ennaoj
Recruitment Specialists since 1989
Rob Jones:
az.oc.llywel@jbor

Michelle Jones:
az.oc.llywel@jhcim

Tel: 011 465 9368
www.lewyll.co.za
Ad Placed :

19 Jun 2018 09:00:27

Affiliate ad

Remuneration :

PER MONTH

Employment Type :

Full Time

Industry :
Region : Kwazulu-Natal
Company :

MPRTC Recruitment
AN INTERNATIONAL CHEMICAL COMPANY WITHIN THE PAPER AND PULP INDUSTRY REQUIRES AN AA CUSTOMER SERVICE CO-ORDINATOR IN HAMMARSDALE Position is strictly for AA and Disabled candidates.
Requirements:
Diploma in Customer Service Management
Export Certificate (Advantage)
3 – 5 years' experience in Customer Service within the chemical Industry
Knowledge of all processes and procedures for order processing
Experience Dealing with domestic and International Customers
Knowledge of all SHERQ Requirements
Excellent written and verbal Communication Skills
Computer Literate
Applicants must reside in HAMMARSDALE or surrounding area.
Please take note: if you have not been contacted within 14 days, please consider your application unsuccessful.
Visit our website to view all of our current vacancies: www.mprtc.co.za
To apply for this vacancy please access this job advert on a desktop computer.
Apply for other Jobs on Job Mail.