Job Summary
Our client a Premium Brand Dealership has a position available for a Pre-owned / Used Car Sales Executive in the Umhlanga, KZN area.
Responsibilities and Duties
New Business Development
Achieve targets
Ensure pipeline of deals
Cold Calling
Qualifications and Skills
Motor Industry experience is a must (Luxury brand will be advantageous)
2 years min Used Car sales experience
Good communication skills
Must have proven track record
Benefits
Medical aid
Provident fund
Company Car
Please use a reference number in the email subject when applying : UVS3833KZN
Only up to date CV's with reference numbers will be considered.
Please ensure you have the below info on your CV before applying:
Start & End (Month and Year) date of employment
Reasons for leaving
Contact details
Powered by WPeMatico
[unable to retrieve full-text content]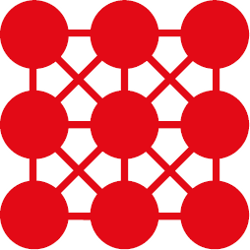 | | |
| --- | --- |
| Remuneration: | negotiable To be discussed  |
| Benefits: | Dependent on qualifications and experience. |
| Location: | Hillcrest |
| Education level: | Diploma |
| Job level: | Mid/Senior |
| Travel requirement: | Occasional |
| Job policy: | Employment Equity position |
| Type: | Permanent |
| Reference: | #SocialMediaCommsOffi |
| Company: | Epicentre Aids Risk Management |
Job description
Epicentre is looking for a skilled social media communications officer. The candidate will oversee social media communities and campaigns with responsibilities which include but are not limited to research, campaign and content creation, execution, monitoring and reporting. In additio, he\she will need to provide support to the company and communications manager whenever requested. They will also be required to manage the online communications database and keep it updated at all times as well as attending seminars and meetings that are in line with the company's activities.
Responsibilities 
Post to and monitor a range of social media accounts, simultaneously
Help grow social reach, engagement, and referral traffic
Spot social media trends, including new platforms and changes to existing ones
Brainstorm and generate search-friendly headlines and social-friendly copy with team
Writing content that is suitable for various social media platforms
Responding to and addressing the community's queries and complaints efficiently, professionally and timeously
Driving engagement and conversations with the community and ultimately establishing brand loyalty
Identifying tactical and relevant opportunities to engage with client communities
Executing and optimising content during campaigns to ensure momentum and optimal visibility
Keeping up-to-date with the latest trends within the digital and social media landscape
Executing social media competitions and collating entries
Compiling weekly/monthly social media platform reports
Monitor effective benchmarks (best practices) for measuring the impact of social media campaigns
Analyze, review and report on effectiveness of campaigns to maximise results
Keep fully up to date with all that is happening within the organization
Provide general support and coordination for Communications Department
Assist Communications Manager with daily tasks
Assist in drafting and implementing communications strategies
Update and maintain a communications contacts database
Facilitate effective internal communications
Maintain calendars and appointments for the communication team
Prepare presentations and reports
Sourcing of relevant communication material
Assisting with communication campaigns
Coordination of communication team meetings (assistance with preparation)
Assist in planning, organizing and pitching of high quality press events
Take pictures in company events
Ability to conduct photography from the company on daily
Development of brand awareness and online reputation
Company Description
Epicentre is a South African company, established in 2001 in KwaZulu-Natal, but today also has offices in Pietermaritzburg, Johannesburg and Cape Town, and conducts health – especially HIV – research projects and evaluation of the impact of (e.g. HIV prevention) programmes throughout Southern Africa. We collect robust surveillance data to control diseases in South Africa and neighbouring countries, assist with designing 90-90-90 programme strategies and collaborate with leading scientist to guide interventions that benefit populations more efficiently.
Requirements
Excellent written and verbal communication skills
Works well under pressure
Pays great attention to detail
Excellent interpersonal skill
Fluency in English and Zulu
Ability to work independently but be a team player
Initiative and attention to detail
High energy level
Highly motivated
Analytical and multitasking skills
Computer literate, experience in social media tools would be an advantage
Education requirements 
Matric certificate
An undergraduate degree/diploma (marketing, journalism, communications, English, media studies)
Photoshop or any design programme an added advantage
Previous experience needed 
Previous experience in a similar role would be an advantage.
A thorough understanding of social media platform guidelines and policies.
An understanding of copyright infringement and consumer privacy on digital platforms.
Salary
Dependent on qualifications and experience (will be discussed in the interview).
Posted on 21 Feb 15:47
Get job alerts for Communications Officer jobs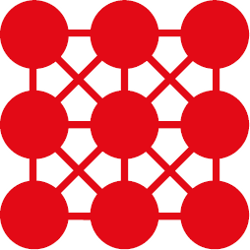 | | |
| --- | --- |
| Remuneration: | Cost to company  |
| Benefits: | Death in service life insurance |
| Location: | Durban, Umhlanga Ridge |
| Education level: | Degree |
| Job level: | Senior |
| Own transport required: | Yes |
| Travel requirement: | Occasional |
| Type: | Permanent |
| Company: | Conversation LAB |
Job description
Conversation LAB is an award winning, 70 staff creative digital agency, whose portfolio covers global and local brands from FMCG to B2B. 
We have offices in CT, London and Durban and we are now looking for a Senior SEO / PPC manager to join and help lead our talented search/media team.
The agency works through the line with a strong digital bias, covering the full channel mix: content marketing (including film), print, social media, search, web and app development and mobile. We work with some great global and local brands such as Dunlop, aQuelle, Environ Skin Care, The Foschini Group (Markham, Fabiani and Exact), Toshiba, Bidvest Insurance, and hair brands that include Darling, Frika, Kinky, Inecto and many more. We have won many Search awards in our 5 year history and want to continue this trend!
Our Performance Team division covers 4 pillars: Insights and Analytics, SEO, Paid Media (Social and Search) and UX – each pillar has a team lead. We are now looking for a highly talented and qualified SEO and Paid Search specialist to drive the business forward and bring new thinking and process to our established team.
This role will see you report into the Head of Performance working with a team of 10 performance specialists.
Your role will be to plan SEO and content marketing activity to improve the visibility of clients' websites in organic search results and increase traffic from referring sites – you will work closely with UX, developers and content producers to ensure we are continually optimising the engine to deliver more traffic, more conversions and better ROI for our clients.
The right candidate will also be at the top of their game in PPC/Adwords which is equally important as is the pure organic search. 
Executing technical holistic SEO activity on a variety of sectors including insurance, retail, fashion, beauty and education. Work will include keyword analysis, on-site optimisation, social SEO and content marketing – strategy and execution.
Ownership of content marketing plans and matrices for key clients, working with the content team to produce news, blog articles, info-graphics and other content and seed this across search and social channels.
Using content management systems (WordPress, Joomla) to construct and optimise web pages and new sections of client websites.
Using our in-house software platform as well as Google Analytics to analyse site performance and SEO strategy and communicate your findings to clients and colleagues in detailed insightful reports.
Ownership of a number of clients with direct responsibility for allocating their digital marketing budgets.
You will be confident in front of clients and selling to prospective clients – guiding them in their search strategies and implementation. You will lead a team of SEO and PPC specialists and ensure integration across the Performance team.
Company Description
Award winning digital agency with strong search focus
Requirements
A minimum of five years' experience in search/SEO/PPC, agency side preferred.
Detailed experience in running and managing organic search and PPC campaigns for large and small clients
Up-to-date understanding of the principles of search engine optimisation and content marketing.
Experience of maintaining web content through the use of content management systems.
A good understanding of social media and how it integrates with search
Strong analytical skills with the ability to interpret data constructively
Strong technical and analytical skills with good understanding and use of Google Analytics.
Excellent interpersonal skills and confidence in front of clients and agency.
Work well under pressure
Excellent with Excel
Marketing degree or formal marketing qualification – or working towards one.
Passionate abut the industry and continually looking to innovate and lead
Presentation skills
Posted on 21 Feb 07:34
Apply by email
Kevin Power

Or apply with your Biz CV
Create your CV once, and thereafter you can apply to this ad and future job ads easily.
Get job alerts for Manager jobs
Ad Placed :

20 Feb 2018 15:04:04

Remuneration :

R 18000 – R 20000 – PER MONTH

Employment Type :

Full Time

Employment Level :

Professional

Industry :
Region : Kwazulu-Natal / Natal Midlands
Company :

Dalton Pharmacy
Qualified nursing sister required for primary healthcare clinic at Dalton Pharmacy. Excellent salary in a relaxed country setting. healthaid@telkomsa.net
To Apply for this Job,
OR
| | |
| --- | --- |
| Remuneration: | R450000 – R750000 per year Cost to company  |
| Location: | Durban |
| Type: | Permanent |
| Reference: | #JE39798 |
| Company: | e-Merge IT Recruitment |
We are currently looking for Durban based intermediate to senior Android developers, with more than three years' experience, to work on a broad range of exciting current and new projects. Join this down-to-earth, ambitious and highly driven team and get your hands dirty in some technically challenging and exciting work.
Essential requirements:
Excellent technical knowledge of Java for Android and Android Studio
More than three years' experience working as a mid or senior developer, having filled the primary role on a shipped Android app developed natively
Experience with both smartphone and tablet application development
Experience communicating with web services using JSON/XML
Strong knowledge and understanding of different Android platforms
Strong sense of system architecture as it relates to mobile apps
Beneficial skills:
Published and live applications
Understanding of the API stack
Extensive UI (User Interface) Design experience
Experience with software development on an Apple Mac
Xamarin and/or C#
The business is looking for developers who are authentic, driven, professional and filled with purpose, with excellent written and verbal communication skills. This is a permanent opportunity based in KZN, Durban, offering a salary from R450K to R750K per annum, negotiable dependant of skills and experience. The reference for this role is JE39798– 2017. Please send your CV as soon as possible to avoid disappointment.
e-Merge IT recruitment are specialist niche recruiters with a wide range of positions available. We offer researched positions with top companies to strong technical skilled candidates. Email Jaydene on
az.oc.egrem-e@eenedyaj
. Alternatively, call her on 011 463 3633 to discuss this and other opportunities.
Please feel free to check out our website on www.e-merge.co.za (for the other sites) for similar positions that might be of interest to you!! Do you have a friend who is a technology specialist? We pay big cash to you if we place a friend that you sent us!
If you haven't heard from e-Merge IT within two weeks of your application, please consider it unsuccessful for this position.
Posted on 20 Feb 12:27
Apply by email
Jaydene Ernstzen

Or apply with your Biz CV
Create your CV once, and thereafter you can apply to this ad and future job ads easily.
Get job alerts for Android Developer jobs