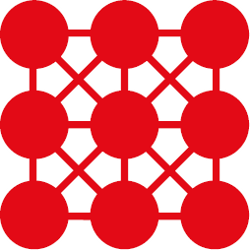 | | |
| --- | --- |
| Remuneration: | negotiable Cost to company |
| Location: | Johannesburg, Bryanston |
| Education level: | Diploma |
| Job level: | Junior |
| Type: | Permanent |
| Company: | The Forum Company |
Scope:
The information technician is responsible for installing, diagnosing, testing and maintaining computer hardware, software and networks related problems and fix performance issues, repair PCs in the workplace, including troubleshooting, maintaining or repairing storage devices and software that are plugged into or installed on desktops or laptops.
Main duties
Ensure that internal software (Forward and Rendezvous) runs effectively at all times.
Train/ Coach all new and existing employees in the relevant software to ensure that optimum results are achieved.
Support the forum company software users when required.
Develop new as well as enhancing existing reports in Forward system.
Develop and maintain specifications for new and existing hardware within the Company.
Develop and implement software policies and procedures.
Develop and implement project charters for the Company 's new venues.
Liaise with Dimension Data IT to get the latest developments and make necessary adjustments to our systems when necessary.
Liaise with the IT departments of the Company 's external clients to ensure that our internal systems are installed and operated optimally and runs without disruption.
Liaise closely with Internet Solutions on the VPN developments.
Liaise closely with Forward and Rendezvous providers to ensure we have access to the latest developments as to ensure that the best results are achieved at all times.
Carries out any other job-related duties that may be requested by management, which may involve working in other areas, as demanded by business needs.
Information technology: Ensures the integrity of the software at all times thus ensuring accurate information.
Teamwork
Teamwork
Relationship with colleagues: builds and maintains a good relationship with work colleagues
Recognises and values the diversity of fellow colleagues
Develops open and honest collaboration within and across teams and asks
for questions in order to improve his/her relationship/service to colleagues/customers/suppliers
Commitment
Commitment
Holds himself/herself accountable for achieving targets and getting results.
Keeps commitments and get the job done despite the odds.
Constantly updates his/her knowledge and skills for the good of the establishment and the profession.
Professional experience
Professional excellence
Builds business relationships with fellow colleagues/customers/suppliers with honesty and integrity.
Initiative: always makes decisions in favour of the company's performance.
Takes time to understand customers' needs and then strives to exceed expectations by providing excellent service at all times.
Does everything possible to meet goals, while maintaining high-quality standards of output within budgets and deadlines.
Shows respect for fellow colleagues by using appropriate language and tone, being punctual for meetings and responding to messages and requests for information promptly.
Maintains the highest possible standards of personal hygiene and dress.
Posted on 23 Aug 09:50
Apply
Jane Matthee

0115753888
Or apply with your Biz CV
Create your CV once, and thereafter you can apply to this ad and future job ads easily.
Get job alerts for IT Technician jobs