Virtual Marketing Assistant (Cape Town)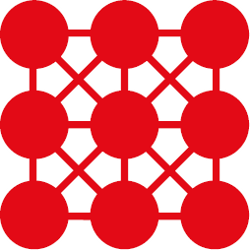 | | |
| --- | --- |
| Location: | Cape Town, Westlake Business Park, Tokai |
| Job level: | Mid |
| Type: | Permanent |
| Company: | Deeply Digital |
Why you're going to love working here:
The opportunity to work with a variety of international clients across different industries and business sectors.
Working with a creative and passionate team.
Excellent training opportunities to help you succeed and develop your career.
Flexible working hours and work from home opportunities.
Lots of financial and other fun incentives.
A fun working environment with socials and being part of a great company culture.
What you'll be up to:
Providing assistance with a range of digital admin / support tasks.
Liaising with clients and the wider team.
Managing social media calendars.
Researching and writing blog posts.
Researching and understanding our clients' businesses.
Creating content for various social media platforms such as Facebook, LinkedIn Twitter, Pinterest, Google + and Instagram.
What we're looking for in you:
High quality written English communication skills is a crucial element of this role.
Active on and/or excellent knowledge of social media platforms including Facebook, Twitter, LinkedIn and Instagram.
Accuracy and a keen eye for detail.
A team player with a collaborative and innovative approach.
An organised approach coupled with a bit of creative flair.
You should be comfortable around technology and willing and able to quickly learn new applications and software.
Well-versed in standard office software: Microsoft Office, Google for business (Including Google Docs), Skype etc.
Above all else, you must be extremely passionate about the digital world with a keen desire to learn and grow in the field.
Show a strong desire to help people and a positive attitude at all times.
Be extremely self-sufficient and able to make decisions on your own. Procrastinators need not apply!
Great attention to detail.
Requirements:
South Africa Citizenship or Permanent Residency is essential.
Location: Westlake Business Park, Cape Town, South Africa.
Working hours: Flexible work from home opportunities available
Remuneration: Market-related
Apply: Kindly submit a cover letter and updated CV to:
az.oc.latigidylpeed@sreerac
Posted on 23 Jul 08:30
Apply by email
Shakeera Brey

Or apply with your Biz CV
Create your CV once, and thereafter you can apply to this ad and future job ads easily.
Get job alerts for Marketing Assistant jobs