Senior TTL Designer (Cape Town)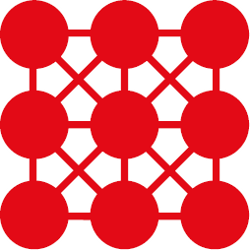 Experience

Infestation, a Cape Town-based branding and visual communications agency is looking for a senior designer with +-15 years' agency experience. The designer must have five+ years in idea generation and design for TTL campaign work across multiple channels and platforms, both for print and digital. The designer will be required to produce a wide variety of creative outputs and generate super-smart concepts and ideas within the given deadline and brief boundaries. Must have a retail mindset and be able to adapt creative concepts into hardworking customer-centric deliverables. Being able to write copy will make you a strong contender. The designer must have a keen eye for craft, design and a thorough understanding of strategic-based design applications.

Culture

At Infestation, a positive, can-do attitude is a must. The applicant must have a natural ability to communicate effectively and generally work well with others. We are a tight-knit community of creative problem-solvers, looking for like-minded individuals who think big and enjoy making things happen. Going the extra mile is pretty standard here, and an adventurous spirit is preferred.

Personal qualities

The ability to take, comprehend and distill complex briefs is a must. As is the ability to operate independently, yet collaboratively with the rest of the team. Taking ownership and having accountability for deadlines and quality of work is also a pre-requisite. We have a strong liking for designers who are pedantic and detail-orientated in their creative outputs, and who put the work first.

Requirements

Still reading? Send through the following in order to be considered: a concise CV, a letter telling us what you bring to the table, your portfolio of work to az.oc.noitatsefni@ngised>b and an indication of salary requirements. The portfolio must not exceed 13MB if in PDF format.
Posted on 04 Dec 15:37