Billing Manager (Cape Town)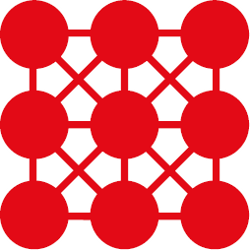 | | |
| --- | --- |
| Location: | Cape Town |
| Job level: | Mid/Senior |
| Type: | Permanent |
| Company: | Outsourcery |
Location: Remote opportunity/work from home
Job type: Permanent, full time.
Desired start date: As soon as possible
Direct reports: One 1
Working hours: Nine hours per day, Monday-Friday.
Compensation: R35,000 – 50,000 per month, subject to experience.
About AVirtual and Outsourcery
AVirtual is the United Kingdom's fastest-growing outsourcing provider for SMEs, providing growing businesses with high-quality marketing, administration and finance services at manageable cost, through Outsourcery, it's partner organisation based in Cape Town.
Outsourcery has a startup culture within a well-established business. It's a results-oriented organisation, and a strict meritocracy. Promotion is from within whenever possible, and based entirely on performance. It's a fun place to work, with a work-hard-play-harder culture, while bring family-friendly and committed to work-life balance.
Be Brave.Work+Life. Grow.
What You'll Be Up To
Billing Management:
You will be responsible for leading and planning the billing operations and will be responsible for enforcing and streamlining billing policies and procedures.
Overall management of invoicing / billing cycle.
Ensuring all invoicing is processed timeously and accurately.
Perform accounting procedures where required.
Resolve any queries and process issues related to billing.
Review, create and implement best billing practices and procedures.
General:
Identification, investigating and solving of all system and process related issues affecting invoicing.
Collaborate with Human Resources (HR), Sales and Finance teams.
Ensure compliance with relevant laws and company policies.
Maintain accurate records and prepare required reports.
Why You're Going to Love Working Here:
A flexible, friendly and personable team.
Excellent learning and development opportunities to help you succeed and develop your career.
Being part of a great company culture.
Remote work, virtual position
We are one of the fast growing companies in the UK and South Africa (if not the fastest). This is a once in a lifetime opportunity to experience and help scale an international company.
What We're Looking for in You:
High integrity and able to build and maintain positive relationships with colleagues.
Exceptional, effective business professional communication.
Incredible attention to detail, analytical
Comfortable working across different currencies.
Has experience managing the full billing cycle and able to create relevant systems and processes to ensure that the system is efficient.
Positive attitude and team player.
You should be extremely self-sufficient and able to make decisions on your own.
You should be comfortable around technology and willing and able to quickly learn new applications and software. Familiar with accounting software, payroll systems and extremely competent with MS Excel.
Requirements:
Fluency in spoken and written English is essential.
Minimum five years' experience working in a similar role.
Relevant Accounting/Bookkeeping qualification.
Working PC/laptop.
Secure and reliable internet connection.
Please submit your CV and cover letter to az.oc.yrecruostuo@sreerac.
Posted on 12 Feb 09:11