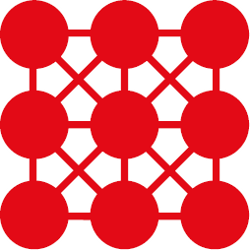 | | |
| --- | --- |
| Location: | Cape Town |
| Type: | Permanent |
Job description
Job summary
The primary function of this role is to provide high-level administrative support to the Senior Staff/Team leaders on a one-to-one basis. The candidate must be able to enhance their effectiveness by providing information management support and by dealing with secretarial, administrative and sometimes personal tasks.
Team Leaders heavily rely on their assistants, and discretion and confidentiality are essential attributes. While unlikely there may occasionally be a requirement to work additional hours which may include weekends.
Primary responsiblities 
Filing, sorting and retrieval of all incoming documentation (both hard copy and electronic)
Maintenance of all files within project teams
Responsible for issue of all documentation to contractors, suppliers and other external parties.
Scanning, printing, emailing and collating of project related documentation encompassing correspondence, drawings and project information files.
Thorough knowledge of and compliance with all SAOTA procedures and standards
Contribute, support or otherwise assist staff, as required
General facilities management
Acquisition of general office supplies and stationary
Control of boardroom schedule and petty cash
Assist with diary and email management of SS
Email and document drafting
Assist staff with time sheets on Vision programme – further in-house training can be provided.
Liaise with finance department to get all monthly invoices paid on time
Requirements
Technical requirements
Deltek Vision
Microsoft Project
Microsoft Excel
Microsoft Powerpoint
Essential skills and criteria
Exceptional level of accuracy and attention to detail.
Excellent verbal and written communication skills – articulate and diplomatic. Fluency in both written and spoken English, with strong spelling, grammar and proofreading abilities.
Excellent knowledge of the Microsoft Office Suite
Able to work without supervision and to take initiative in response to instruction and demonstrate a proactive approach to daily tasks
Able to build good relationships at all levels, internally and externally and the ability to work well in a team.
Excellent organisational skills
Ability to remain calm, multitask and work under deadline driven pressure.
Able to manage sensitive and sometimes confidential information
Appreciation of, and commitment to the business of the Practice
Behavioural criteria 
Flexible attitude
Able to demonstrate a high degree of professionalism
Posted on 12 Feb 15:02
Apply by email
HR

Or apply with your Biz CV
Create your CV once, and thereafter you can apply to this ad and future job ads easily.
Get job alerts for Administrator jobs