Strategist/Content Planner (Bryanston, Johannesburg)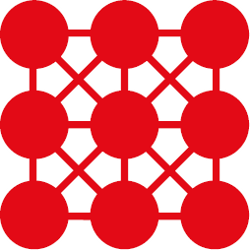 | | |
| --- | --- |
| Location: | Bryanston, Johannesburg |
| Education level: | Diploma |
| Job level: | Mid/Senior |
| Job policy: | Employment Equity position |
| Type: | Permanent |
| Company: | BWD Advertising |
Job description
We are looking for a digital media mogul that loves to plan. If you're a campaign planning and buying ninja whose second language is social, then this could be the right position for you.
It is the responsibility of strategist to develop plans that can tactically target an idea or product to as perfect a target consumer group as possible and to familiarise themselves with the brand in the most positive and effective way. Strategist evolves media strategy, making recommendations on the target group, mediums to be used and identifying key timings, along with pre-campaign research. They need to make the best purchase decision and have an enormous understanding of all social platforms, including but not limited to Facebook, Instagram, Snapchat, Twitter, YouTube, Bots, AI, etc.
The strategist is responsible for planning and optimizing campaigns, monitoring budgets and overseeing platform accounts, tracking KPIs and producing useful reports. Responsibilities also include being involved in keyword selection and audience targeting and adjusting bids to gain better ROI. This campaign planner must be adept at building all types of paid social campaigns including lead gen and conversion campaigns, shopping and carousel campaigns and of course understand and be on top of all-new platform features, trends and opportunities.
About the candidate:

Looking for an organised, strategic, self-motivated, talented individual to become a senior inbound marketing strategist. Someone with at least four to six year's experience in strategy, digital marketing and is HubSpot certified with at least six months to a year experience working with the HubSpot tool. Prior experience in facilitating workshops and developing inbound strategies is essential.
As a senior inbound marketing strategist, you will be client-facing and you will work closely with the strategic director, inbound marketing strategists, our content team and other specialists to develop strategies for and implement relevant Inbound Marketing tasks on several clients.
A passion for analytics, strong attention to detail, ability to work to deadlines, excellent written and spoken communication skills, project management skills, experience in managing a team, knowledge of proper spelling and grammar and a problem-solving attitude, are essential to succeed in this position. An interest in inbound and experience in digital marketing is non-negotiable.
Our goal is for you to learn and advance within the company.
Learning opportunities:
To facilitate the application of inbound marketing, sales, and services knowledge in a fast-paced, entrepreneurial work environment
To further develop analytical, critical thinking, project management skills and the ability to evaluate and make adjustments to improve project results
To further develop the ability to create insightful reports for the presentation that are data-driven and relevant to each client based on their required metrics and outcomes using the required software
HubSpot certification through access to their online training available to members of their partner programme
Participation in training sessions with the team, the strategic director as well as a coaching programme
Main responsibilities: client service management:
Ensure the overall growth and development of client accounts
Liaising with clients at a senior level on a day-to-day basis, including the taking of briefs, discussing strategy and future opportunities and general client communication
Promoting the expansion of business with existing clients
Understand the urgency in ongoing communication and feedback to client's requests and queries on a daily basis
Develop lasting relationships with senior client personnel and using Spitfire senior management as required to cement relationships at a senior level
Applies knowledge of industry trends and developments to improve service to our clients
Inbound marketing:

A big focus on completing your relevant set training program with assignments during your initial probation period of three months.
Be responsible and accountable for all elements of the day to day execution and implementation of inbound marketing strategies and tasks including:
The content briefing, scheduling, optimizing and measurements
Implementing inbound marketing software and other digital tools
Brainstorming new ideas and opportunities for client and Spitfire's success and presenting these both internally and to clients
Updating and optimizing the components of the inbound marketing campaign for relevant client campaigns you will work on
Research subject matter, competitors, industry and target audience and present feedback to the team
Research articles and information related to the subject matter to include in web articles
Work with the Inbound team to identify and understand high-level messaging and strategy
Monitor trends in client's industries
Be involved in keyword research for content strategies and optimize content for search both when it is published and on an ongoing basis.
Ensure customer success and be the primary point of contact for a portfolio of clients.
Provide inbound best practices, with the strategic intent of delivering high-quality inbound assets
Take the lead in creating monthly performance reports to highlight progress towards goals, areas of improvement and recommendations for future programs
Analyze each clients' marketing analytics, create reports and recommending future strategies and tactics
Conduct meetings with clients to review results and reporting
Requirements
Completed degree or qualification in strategy, communications, business or marketing
Inbound marketing and HubSpot certified through HubSpot is essential
Four to six years of experience in digital strategy and marketing
Strong project management skills and the ability to work at a fast pace under tight deadlines
Previous experience in successfully growing relationships and creating customer success
Exemplary ability to present and explain technical concepts to non-technical people
Work well independently
Ability to manage a team
Great listening, communication and time management skills
Love to hustle and work in a fast pace environment
Self-taught learner willing to read and keep up-to-date on technological changes and how they could be used by Spitfire
A digital mindset – we need someone who lives and breathes all forms of digital marketing
The ability to be self-directed while still enjoying collaboration and keeping clear channels of communication open with teammates
Proficient in Google Drive and Google Docs
Bonus points:
Google Ads (Search, Display, and Video)
Facebook Ads (Blueprint, free version)
Google Marketing Platform
DV360
SA360
CM
Twitter 101
Certification in Google Analytics preferred
Certification in Google Tag Manager advantageous
Experience with content management tools
Highly proficient at Excel or an alternative data manipulation system
Understanding and interest in online marketing, specifically paid media
Knowledge of the digital landscape
Posted on 17 Feb 12:10
Apply by email
Sibusiso Radebe

Or apply with your Biz CV
Create your CV once, and thereafter you can apply to this ad and future job ads easily.
Get job alerts for Strategist jobs