Sales Development Representative (Cape Town)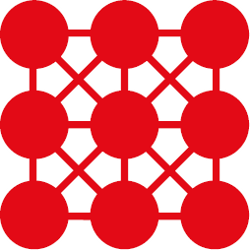 | | |
| --- | --- |
| Remuneration: | negotiable Basic salary |
| Location: | Cape Town |
| Education level: | Degree |
| Job level: | Mid/Senior |
| Own transport required: | Yes |
| Travel requirement: | Occasional |
| Company: | Timetoreply |
Job description
Timetoreply (www.timetoreply.com) is an exciting tech startup with customers around the world. timetoreply helps businesses improve and grow by giving them vital information about how their teams are responding to sales and customer emails. Timetoreply is rapidly growing its own business and is looking to hire a number of SDRs, who will play an important role from day one.
If you're looking for an exciting, fast-paced opportunity to join a tech business looking to do big things, and you're, motivated, curious and a highly organised, champion communicator, and up for a challenge then you're a good fit. The sales development representative (SDR) role is critically important within Timetoreply, and it is important that we get the right fit for the company, the product and the pace of the environment.
The SDR's role is to demo Timetoreply to prospects and to follow up with free trialists. Demos are done remotely, online.
Key responsibilities:
Provide a tailored and compelling platform demo via Zoom, or Google Hangouts, which zeros in on a prospect's core requirements
Sell through active listening, i.e., asking questions to gain insights, to then solve (i.e. do not want someone who will just run through a full feature demo and talk at a prospect like a robot)
Ability to close opportunities (i.e. understands where there is an opening to close, and where a follow-up call/conversation may be the best avenue)
Company Description
Timetoreply is an e-mail reply time and analytics solution that enables companies to support their remote or fixed sales, key account management and customer services teams to respond to online leads more effectively anywhere and keep key customers happy. Set reply time goals, set SLA alerts and close off conversations. Timetoreply works across all email clients. No change to workflow required. Track shared and individual mailboxes.
Requirements
This is a tech-heavy role, so tech skills and knowing how to deep dive and do a technical demo is a must.
Posted on 07 Apr 15:05
Apply by email
Athi

Or apply with your Biz CV
Create your CV once, and thereafter you can apply to this ad and future job ads easily.
Get job alerts for Developer jobs