Junior Operations Analyst (Cape Town)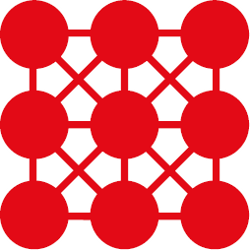 | | |
| --- | --- |
| Remuneration: | Cost to company |
| Benefits: | Medical Aid, Group Life and Optional RA (structured into CTC) |
| Location: | Cape Town, Claremont |
| Education level: | Degree |
| Job level: | Junior/Mid |
| Type: | Temporary |
| Reference: | #JOA-201907 |
| Company: | DataOrbis |
Job description
You are not afraid of data and technology and have a keen eye for detail and enjoy looking for and finding inconsistencies in data for troubleshooting and resolution.
You enjoy routine and structure and are comfortable following best practice processes, ensuring that each step is 100% complete before moving onto the next one.
You are interpersonally skilled and are confident in engaging with and in building rapport with both internal team members and external data sources, in order to follow up and ensure that data is received timeously for successful processing. You are proactive and tenacious in the execution of operations tasks, are not afraid to get stuck in where needed, and proactively and consistently trouble shoot and problem solve in order to ensure that deadlines are met.
You enjoy working within a team based environment, and can effectively manage both up and down the value chain, communicating continuously and ensuring that all and sundry are aware of timelines and deliverables.
It will be to your advantage to have work experience within a team based environment, working with technology and using excel. The role that you play within the operations team will be crucial in ensuring that our data is correctly, accurately and timeously processed for reporting and analysis to our clients as per our service offering.
You will report directly into the Operations Manager and will working closely with full Operations team while engaging with the data sources in the execution of operations tasks as assigned.
Responsibilities
Data Source interaction and engagement
Monthly data capture and process management tasks
Monthly delivery of reporting frameworks to end users
Workflow and time management
Data management process optimisation and ongoing productivity refinements
Maintains quality by establishing and enforcing standard and processes
Company Description
DataOrbis is a global cloud-based information solutions company that provides market and business intelligence solutions to the fast-moving consumer goods (FMCG) industry. Our solutions combine people, process and leading-edge cloud technology to facilitate and inform business decisions that are customised to our client's needs.
We have a wealth of experience and expertise in information technology and market information services in the consumer goods and retail industries and are a leading innovator in this sector serving well-known brands across the African continent and beyond. We currently have offices in South Africa, Kenya and the UAE.
Our Values are the absolute foundation of our business and we believe in attracting, recruiting, retaining and developing the right skills at the right place at the right time and constantly focus on engaging our team in a winning environment.
The Core Values and their associated behaviours which form the DNA of our team and business are;
• Trust
• Leadership & Passion
• Teamwork
• Innovation & Continuous Improvement
Requirements
A tertiary qualification BCom IS, Business Administration, Economics, Statistics, Market Research or equivalent. Industry related working experience as a business analyst, data processer, project administrator or similar in an IT, software development or data centric environment is advantageous.
Technical zeal with a high proficiency in Microsoft Office (Windows, Outlook, Excel, Word)
Adaptable to change and keen to learn new software
A conceptual understanding of Data Warehousing theory and best practices
Highly numerate with excellent attention to detail
Excellent time management skills with the ability to prioritise and execute tasks to meet deadlines as specified
Troubleshooting skills with the ability to investigate and resolve data related issues on either an individual basis or in conjunction with the technical team
Excellent interpersonal skills with the ability to professionally hold client relationships and communicate and interact with both internal team members and external clients on an ongoing basis
Flexible and agile with the ability to work on multiple concurrent projects
Pro-active and confident with the ability to communicate progress, developments and difficulties encountered on an ongoing basis
Sound problem solving skills with the ability to develop logical solutions to a query or process and/or follow guidelines and specifications
Ability to think strategically and be able to recommend improvements to operational disciplines and consider and drive process improvements
Key personal attributes include;
The ability to work under pressure.
Effective time management skills in order to meet deliverables and deadlines
A strong team player with an impeccable work ethic and excellent communication and interpersonal skills
Innovative and results driven
Passionate and self-motivated with a sound values and belief system
Posted on 26 Jul 11:14
Get job alerts for Analyst jobs