IT E-Commerce Project Manager (Cape Town)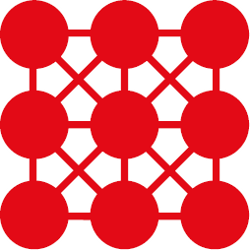 | | |
| --- | --- |
| Remuneration: | negotiable |
| Location: | Cape Town, Sea Point |
| Education level: | Diploma |
| Job level: | Junior/Mid |
| Type: | Six months |
| Reference: | #ITProjectManager |
| Company: | Monetise |
Monetise (www.monetise.co.za) is a boutique eCommerce agency based in Cape Town. Our portfolio of client includes local and international retailers, and this position is an excellent opportunity for the right candidate to grow with the company. We are looking for a strong and dynamic Mid-level Project Manager who will lead the delivery of client e-commerce solutions.
The successful candidate will work closely with clients and Monetise's development team to ensure that solutions are delivered on time and within budget. We are looking for a team player who is willing to roll up their sleeves and work collaboratively with the client and developers to ensure that we a deliver high value solution that meets the client's needs.
You will initially be responsible for smaller, simpler projects and where appropriate will work with a senior project manager to guide and coach you as required. This represents an excellent opportunity for someone to grow into a more senior role within Monetise.
Job type: six-month contract
Job description:
The project manager will report directly to the Director and will work closely with the other Heads of Department to ensure that projects are completed on time and to budget in accordance with clients' needs and company policies.
You will be responsible for:
Managing project resources and their costs.
Assigning, prioritizing, and supervising project tasks.
Ensuring the execution and review of project activities within deadline.
Implementing and managing changes.
Identifying and managing project risks.
Detecting, reporting, and fixing issues whenever necessary.
Ensuring that quality is maintained at all times.
Obtaining approval and sign-off of key deliverables.
Tracking and confirming time and costs.
Accurately reporting progress to the client and to the Monetise Director
You'll be responsible for taking projects from conception through to final delivery. Projects may follow a traditional structured delivery approach or an Agile approach, or a hybrid of both models.
Requirements:
Two+ years IT or e-commerce experience
Excellent critical thinking and analytical skills
Excellent client-facing and internal communication skills
Excellent written and verbal communication skills
Solid organisational skills including attention to detail
Excellent organisational and multitasking skills and experience working on multiple projects
Good understanding of all phases of a project, including requirements analysis, functional design/specification, and testing
Strong working knowledge of Microsoft Office and Google Drive
Good working knowledge of web and other technologies
An enthusiastic and committed attitude
Experience with Agile/Scrum or any other project management methodologies
Bachelor's Degree in appropriate field of study or equivalent work experience managing digital campaign and/or CMS website projects
Personal qualities needed
Excellent critical thinking and analytical skills
Energetic and motivated
Self-starter
Proactive
Exceptional interpersonal skills
Positive outlook on life
End user-orientated/focused
Work well under pressure to meet deadlines
Work independently
Desire to grow and develop
Posted on 28 Aug 15:55