Digital Communications Officer (Cape Town)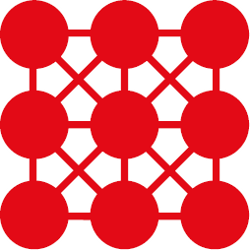 | | |
| --- | --- |
| Location: | Cape Town |
| Education level: | Degree |
| Job level: | Mid/Senior |
| Type: | Contract |
| Company: | mothers2mothers |
mothers2mothers (m2m) is an Africa-based NGO that unlocks the potential of women to eliminate pediatric AIDS and create healthy families across ten sub-Saharan African countries. m2m trains, employs and helps empower women living with HIV to work as community healthcare workers in understaffed health centres and underserved communities. Through a peer-to-peer approach, these 'mentor mothers' deliver a range of health services, advice, and support to women and their families. Started in Cape Town, South Africa in 2001 with an initial focus on preventing mother-to-child transmission of HIV, m2m has innovated and built on its strengths and now provides family-centred support for a range of related health and social issues spanning pregnancy, birth, childhood, and adolescence. It also partners with governments and other NGOs on the adoption of its programme to spread the mentor mother model and its benefits. m2m has a track record of scaling its services and proven impact. To date, m2m has reached over 11 million women and children under two, and created more than 11,000 jobs for African women living with HIV. For more, visit www.m2m.org.
Digital communications officer
mothers2mothers (m2m) is an organisation that unlocks the power of women to eliminate childhood AIDS and create healthy families. m2m trains and employs women living with HIV in sub-Saharan Africa as "mentor mothers". Through their training and employment, they become role models who help women and families at health facilities and in their communities access essential services and medical care, start on any treatment they need, and continue with their health journey.
m2m is looking for an inspired, passionate, hardworking, and ambitious digital communications officer. The purpose of the role is to use an integrated digital strategy to raise awareness and understanding of m2m's work and partners with key audiences, while driving revenue through digital channels. This role will straddle our communications and resource mobilisation departments, allowing the right candidate exposure to a global organisation as well as a close working relationship with our diverse country offices and some of our key corporate partners. You will report to m2m's senior communications and campaigns manager. Preferred location for this position is either m2m's head office in Cape Town, or our European HQ in London.
Key performance areas
Strategy development, implementation, and measurement
Play a key role in designing an integrated digital communications strategy for m2m, including designing donor journeys and monetisation of social and digital channels.
Take primary responsibility for delivery of key elements of this strategy, including creation and management of areas such as content calendars, project plans, M&E reports, and email schedules.
Build the required internal and external relationships to ensure content for this strategy is developed, approved and shared.
Lead on the measurement of this strategy, including the design and updating of results dashboard(s) and ensure that feedback is used to improve performance on a consistent basis.
Content creation and management
Creation
Take the lead role as m2m's digital content creation lead, including:
In partnership with communications + resource mobilisation colleagues, ensure that the necessary content for m2m's digital channels is created. This will include a mix of direct content creation (writing, social media post drafting, email drafting, asset creation) and collaboration with colleagues to ensure the necessary content is received and edited as required. Specific content responsibilities will include:
o Website: writing of blog posts, updating key pages with latest developments/statistics/team members
o Social Media: development of posts for our key social channels (Instagram, Facebook, LinkedIn, Twitter) based on analytics and which posts get the highest engagement, using a mix of written, photo and video content strategies.
o Email: email drafts, including image selection and upload into automated email system (MyEmma, MailChimp)
Management
Social Media: take primary responsibility for scheduling and uploading social media content, using Sendible.
Website: ensure the website is kept up to date, including a mix of personal page updates, or collaborations with colleagues to ensure they update key pages.
Website: liaison with web design agency to eliminate bugs and design new page features as required.
Corporate partnerships and cause-related marketing
Working with the corporate partnerships manager, identify and develop online community fundraising initiatives for corporates in the U.K., Europe and Africa.
Provide support for the development and designing of corporate fundraising assets.
Identify future cause related marketing (CRM) opportunities through social media and community fundraising events.
Paid advertising and channel monetisation
SEO: design and deliver an effective SEO programme, combining an organic SEO approach with management of m2m's Google Adwords grant.
Website: design and optimise campaign and partnership landing pages, including liaison with web design agency regarding donate options.
Social Media: design and deliver strategies to maximise donations via social media, including effective use of social media spend and engagement of influencers.
Email: collaborate with resource mobilisation team on key email donation appeals.
Partnerships and talent
Work closely with m2m's Patrons and Ambassadors, and their digital and social media teams to create and identify campaigns. Identify and onboard new Patrons and Ambassadors in collaboration with Resource Mobilisation team.
Take responsibility for content and amplification relating to existing corporate and talent partnerships. Proactively identify and onboard new partners, in consultation with the Resource Mobilisation team.
Qualifications and experience:
A relevant tertiary qualification from a recognised institution. This is most likely an undergraduate degree or diploma, although we will consider other career paths.
At least three to five years of digital marketing and communications experience, demonstrating an increasing level of responsibility and achievement in previous roles.
Experience with social media marketing, including content creation, ads and measurement for Facebook, Instagram, Twitter, LinkedIn and social media management tools such as Sendible, HootSuite, or similar.
Working knowledge of WordPress (or similar content management systems), HTML, Google Analytics, Google Adwords, and Search Engine Optimisation practices and tools (eg Moz) .
Proven writing and editing skills, including various writing styles for fundraising, blogging, email marketing, and social media
Comfort with email marketing concepts and tools, ideally myEmma or Mailchimp.
Understanding and patience when working closely with colleagues from other cultures with various languages.
Compassion, respect, and understanding of the work that m2m does.
A team player who is highly adaptive, works well under time pressure, and has a sense of humour.
Desired:
Previous experience working in the non-profit sector.
Some experience of public relations, including drafting press releases and pitching stories to media
Skilled at using Adobe Creative Suite to produce basic assets for digital channels, including basic video and image editing skills.
Salesforce experience—especially integrations with other tools.
mothers2mothers is an equal opportunity employer. We particularly encourage applications from people living with HIV and AIDS (PLWHA), people with disabilities, women and previously disadvantaged people.
Competitive salary packages will be negotiable in accordance with m2m's remuneration policies.
To Apply:
For more information about the role, please contact Toby Roberts | toby@peridotpartners.co.uk | +44 (0) 7950 309 028 or Simon Callaghan | simon@peridotpartners.co.uk | +44 (0) 7702 678658. By 10 January 2021
Posted on 21 Dec 10:18