Data Business Partner – Client Management (Johannesburg)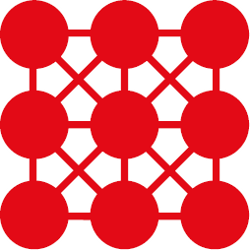 | | |
| --- | --- |
| Remuneration: | Cost to company |
| Benefits: | Medical aid, group life and optional RA (structured into CTC) |
| Location: | Johannesburg |
| Education level: | Degree |
| Job level: | Senior |
| Type: | Permanent |
| Reference: | #DBP-202102 |
| Company: | DataOrbis |
Job description
You are a professional extrovert who loves data and engaging with the client. You enjoy providing service and managing client relationships to ensure the client receives the actionable insights needed to make quick, accurate decisions.
You have an in-depth knowledge of the FMCG and retail landscape, as well as an understanding of sales and merchandising. In addition, the position also requires insight into the role data plays in retail execution as relates to product availability, in-store activations, promotional activity and the like.
You are a strong administrator and an even stronger relationship builder. You can manage an existing portfolio of clients with the objective of entrenching and growing the data service offering as provided by the Smollan Data Office to their internal clients. You are not afraid of negotiations and can effectively manage the client's expectations, ensuring the client recognises the value being added to their business by the data service offering.
You are not afraid of numbers or technology and have "stickabiltiy" when it comes to embarking on a steep learning curve to fully understand the processes and service offerings.
You enjoy working within a team-based environment and are positive, proactive and enjoy getting stuck in where needed. You have strong interpersonal skills and are confident in your communication. You can engage professionally and build rapport with internal team members to ensure deliverables are met as per the client's requirements.
You have supervisory experience and can lead, manage, guide and mentor analyst team members in their execution of tasks.
The role you will play is crucial in ensuring Smollan Clients receive a service offering that enables them to make strategic and tactical decisions based on the information our data provides. Experience in the FMCG, retail and merchandising space is essential.
You will report directly into the Head of the Smollan Data Office. You will also work closely with both the 'Build' and 'Delivery' teams within the Data Office ensuring the contractual delivery of our service offering to our clients on an ongoing basis.
Responsbilities
Professionally engages with and holds the senior relationships with the client executives and other key members within the client's organisations. This includes defining needs, managing expectations and ensuring the data is translated into insights to add value to the client on an ongoing basis
Identifies opportunities within the client's organisation to further entrench the data service offering
Specs out and briefs in new client's requirements into the data office 'Build' team for development
Proactively and consistently engages with the delivery manager and data office 'Delivery' team to ensure the accurate and timely contractual delivery to clients
Oversees and guides the dedicated analysts' tasks and assignments, reviewing progress and evaluating results, ensuring accurate and timely delivery to clients as per the contractual obligation
Assists in the analyst's team's workload planning
May be required to travel nationally to engage with clients in the region
Company Description
DataOrbis is a global cloud-based information solutions company that provides market and business intelligence solutions to the fast-moving consumer goods (FMCG) industry. Our solutions combine people, process and leading-edge cloud technology to facilitate and inform business decisions that are customised to our client's needs.
We have a wealth of experience and expertise in information technology and market information services in the consumer goods and retail industries and are a leading innovator in this sector serving well-known brands across the African continent and beyond. We currently have offices in South Africa, Kenya and the UAE.
Our values are the absolute foundation of our business and we believe in attracting, recruiting, retaining and developing the right skills at the right place at the right time and constantly focus on engaging our team in a winning environment.
The core values and their associated behaviours which form the DNA of our team and business are;
– Trust
– Leadership and passion
– Teamwork
– Innovation and continuous improvement
Requirements
A tertiary qualification, business science in marketing, PDGM, BCom marketing or equivalent.
Five to seven years' professional industry-related working experience in consumer goods, merchandising or retail. At least three years' experience in a client-facing position, consulting or business development role engaging with senior members of client organisations with supervisory or team management experience.
High proficiency in Microsoft Office tools (Windows, Outlook, Excel, Word, Project)
Technical zeal with an understanding of Data Warehousing theory and best practices
Knowledge of, and an understanding of, Data Warehousing principles, data modelling and data/analytics reporting tools
Financial knowledge and strong business acumen
Highly numerate with excellent attention to detail
In-depth knowledge and understanding of retail, sales and merchandising as relates to the FMCG or other similar industries
Excellent interpersonal skills with the ability to professionally communicate and interact with both internal team members and external clients on an ongoing basis
Excellent time management skills with the ability to prioritise and execute tasks to meet deadlines as specified
Flexible and agile with the ability to work on multiple concurrent projects
Pro-active and confident with the ability to communicate progress, developments and difficulties encountered on an ongoing basis
Key personal attributes include
Effective time management skills in order to meet deliverables and deadlines
A strong team player with excellent communication and interpersonal skills
Strong attention to detail
Ability to work under pressure
Service and delivery orientated
Innovative and results-driven
Passionate and self-motivated
Posted on 02 Feb 13:41