Certification Consultant (Johannesburg)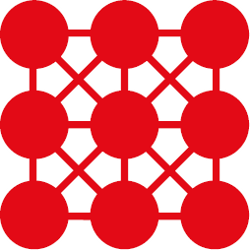 Job description
The Financial Planning Institute of Southern Africa NPC (FPI), a SAQA recognised Professional Body, is seeking the services of a mature certification consultant in our certification department, to take responsibility for providing administrative support to the Certification Department; Evaluating and approving applications received; Providing examination management support and logistics and managing suppliers, amongst others.
The successful candidate will have responsibility for the following duties and others as assigned:
Specific duties:
Applications: attending to queries; evaluation of applications received; approval recommendation where relevant;
Administrative functions pertaining to the applications process, including membership applications, professional practice applications, educational provider, applications and CPD provider applications;
Examination management: Including examination registrations; managing applications received (payment; eligible; location of writing etc.);
Logistics: pre and post-exam; pre – venue bookings; invigilators; courier services, post, assessment coordination; collation of results; recording of results, release of results; etc.
Certifications management: Support the management of the educational providers, including annual visits, relationship management and auditing;
Administer assessment processes;
Vet membership applications and recommend membership levels (Individual/Mentorship/Professional practices); Support of the accreditation of CPD providers and Educational providers; Administer the mentorship programme;
Provide logistical support to committees and processes;
Administer exam procedure and respond to all queries;
Administer the internal tracking system of all certification exams delivered and associated results and data; Provide on-going relevant information to management for reporting purposes.
Qualification and minimum requirements

Minimum:
Matric minimum;
One to three years of office administrative or related experience;
A post matric qualification in a related field will be preferred;
Any studies into financial planning or wealth management will be preferred;
Knowledge and skills required
Relevant administrative experience in a certifications and/or examination based environment; or within the financial planning industry, will count as an advantage.
Strong customer care experience;
Highly computer literate (MS Excel, MS Word, MS Outlook);
Highly organised;
Team player;
Able to handle pressure, deadlines and a high workload;
Self-starter who does not require constant supervision;
Strong verbal and written communication skills.
Closing date, notes and contact:
The salary band for this role is R18,000 – R22,500 P/M CTC, inclusive of medical aid contribution as well as a 15% Provident fund company contribution;
Kindly note that any offer made will be calculated solely in the discretion of the FPI and shall be based on skill, experience and qualification. The FPI further reserves the right to withdraw this job advert at any stage, and no applicant should hold any expectations of appointment;
Applications for this role close on 11 September 2020;
Applications must include a complete Curriculum Vitae together with copies of any relevant qualifications;
All applications must be submitted electronically to az.oc.ipf@tnemtiurcer;
Please consider your application to be unsuccessful if you do not receive a response within 14 days thereof.
Posted on 04 Sep 13:55