Call for applications – Sound Connects Fund Regional Coordinator (Johannesburg)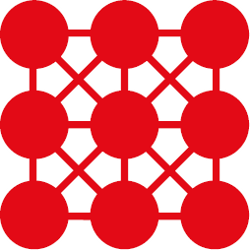 | | |
| --- | --- |
| Location: | Johannesburg, Rosebank |
| Education level: | Degree |
| Job level: | Senior |
| Travel requirement: | Occasional |
| Type: | 36 months |
| Reference: | #Regional Coordinator |
| Company: | Music In Africa Foundation |
Job description
The Music In Africa Foundation (MIAF), a non-profit organisation operating in the field of African music, is partnering with Goethe-Institut to introduce a new initiative – the Music In Africa Sound Connects Fund. Supported by the European Union, the fund is a multifaceted programme aimed at developing the creative sector in southern Africa through funding interventions, while also upskilling recipients across the SADC region. The fund will focus on the broad creative sector, including but not limited to, performing arts, gaming, animation, film, photography and videography using "sound" as a central focus area. The MIAF seeks to appoint a Regional Coordinator for the fund. The successful candidate will assume overall leadership of the fund, and oversee the daily management of the action. We are looking for a mature, self-driven individual with exceptional project management skills, people skills, outstanding knowledge in the arts, grant management skills, and more importantly, agility – the ability to execute different functions within the project and the MIAF as a whole. Key responsibilities
Assume overall leadership in the daily management of the project
Ensure project execution within scope and budget.
Develop detailed project plans to monitor and track progress.
Supervise project staff in an agile environment.
Take a lead role in the design of grants (music, performing arts, visual arts etc).
Devise, manage and monitor project budgets (strong Excel experience is a must).
Lead quality control processes.
Take a lead role in the establishment of key partnerships in southern Africa.
Develop and manage partnerships.
Manage donors and stakeholder relationships.
Assist in the hiring of projects staff.
Ensure grant compliance as well as project staff's adherence to control systems and financial procedures.
Assess and report risks to management.
Produce progress reports.
Ensure high-quality presentation of the project, offline and online.
Take a lead role in the management of the grant and produce accurate reports (narrative and financial).
Establish a holistic audit approach for the project and sub-grantees.
Participate in internal meetings and communications.
Perform other duties and tasks as required.
Company Description
The MIAF is a pan-African, non-profit organisation based in Rosebank, Johannesburg, with satellite offices in East, West and Central Africa. The MIAF's mission is to support the African music sector through promoting knowledge exchange and creating opportunities and capacity for music professionals. We do this in two ways: digitally via the Music In Africa website (musicinafrica.net) and offline through training programmes, artist mobility programmes, workshops, concerts, lobbying, conferences and other related initiatives.
Requirements
Educated to degree level or higher.
Solid track record of project management (minimum 6 years) in the creative industries (music or performing arts being key). Preference is on candidates with relevant experience with reference to the responsibilities above.
Team management experience.
Excellent writing skills. The successful candidate must be able to write perfect and mature copy in English without needing someone to edit their work.
Strong knowledge of the arts scene in southern Africa.
Experience working on big-scale arts programmes, especially those of a similar nature.
Excellent verbal and written communication skills in English (French or Portuguese advantageous).
Experience in research and benchmarking.
Highly proficient with MS Office (Excel, Word, PowerPoint, Outlook). Excel experience is a must.
Agility
Supervision, mentoring and teamwork.
Experience in administration, especially of cultural projects.
In-depth understanding of operational characteristics, services and activities of arts development projects.
Ability to work independently with minimum supervision.
Ability to travel.
The successful candidate will work from our head office in Johannesburg (Rosebank), South Africa. If you are interested send your CV to Violet Maila at violet@musicinafrica.net no later than 9 January 2021.A cover letter stating why you are interested in and qualified for this position should be attached to your application, including three contactable references and your financial expectations (range).
Posted on 21 Dec 17:30