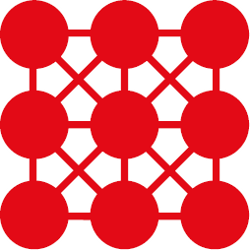 | | |
| --- | --- |
| Location: | Cape Town, Greenpoint |
| Education level: | Degree |
| Job level: | Mid |
| Own transport required: | Yes |
| Type: | Permanent |
| Company: | Aerios Pty Ltd |
Job description
We are seeking to hire an Accountant/Office Administrator who can also act as personal assistant to the CEO to join their growing team in their offices in Cape Town. The primary purpose of this role is to ensure effectiveness through logistical, administrative and fiduciary duties to the team in Cape Town. Success in this role requires thoughtful management of confidential information, excellent judgement, as well as strong initiative and problem-solving skills to anticipate needs and drive results. This role will work collaboratively with colleagues in different departments to share information, responsibility, resources and various fiduciary duties.

Key Duties/Responsibilities:
Responsible for keeping the accounting records complete, and in a timely manner.
Meeting deadlines for monthly closings and reconciliations, preliminary review and analysis of the trial balance, while also providing explanations when requested.
Assisting in the preparation and of VAT (additional training will be provided if required. Managing all accounts receivable and doing all the invoicing.
Producing periodic and ad-hoc reports within specific deadlines.
Collaborating with external parties, e.g. auditors, suppliers, banks, tax authorities and regulatory organisations.
Coordinating with team members and assisting with the smooth running of the Accounting function of the company.
Maintenance of accurate and complete records of the company's and clients files
Assists with day to day operations and provide administrative support to the team
Meeting and greeting guests, arranging amenities and refreshments needed
Assisting with the filing and organizing company's and clients documents
Performs other duties as may be assigned
Requirements
Key Skills/Experience:
Educated to degree or higher diploma level in Accounting/Finance or related field.
Experience in a software package preferably sage
At least two years' experience in a similar position
Previous experience in accounting and preparation of audit packs will be considered as an asset.
Knowledge of VAT submissions
IT literate, with very good knowledge of Excel/Google Sheets
Experience with accounting software.
Fluent in English
Excellent communication skills
Good attention to detail and strong organizational skills
Ability to work under pressure and multitask
Self-motivated and willing to learn and develop in a fast paced environment.
Team spirit and you have the ability to work with others remotely.
You possess risk awareness and high integrity when dealing with confidential information.
Posted on 11 Feb 14:50
Apply by email
Kirsten Felbert

Or apply with your Biz CV
Create your CV once, and thereafter you can apply to this ad and future job ads easily.
Get job alerts for Office Administrator jobs