Account Executive (Johannesburg)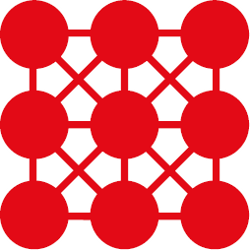 | | |
| --- | --- |
| Remuneration: | R6000 – R10000 per month negotiable Cost to company |
| Benefits: | Cell, data and travel allowance |
| Location: | Johannesburg, Fourways |
| Education level: | Degree |
| Job level: | Junior |
| Own transport required: | Yes |
| Travel requirement: | Often |
| Type: | Permanent |
| Reference: | #JAESKYE |
| Company: | Black Snow Group |
Job description
Black Snow is looking for a junior account executive who is looking to grow their digital marketing and content creation abilities.
This fantastic opportunity is perfectly suited for a self-motivated individual with a twist of quirkiness who will thrive under pressure, who has a keen eye for detail, is an excellent communicator, has an excellent understanding of key social media channels, and has exceptional multitasking abilities.
The role:
The successful applicant will be responsible for managing day to day administration and the development of our clients brand: Rebekah Skye
Rebekah Skye is a influencer, model, presenter, MC and socialite. This Mrs SA finalist has been in the presenting and entertainment industry since her teens and has recently launched her brand Rebekah Skye across social media were she shares her passion for fashion, luxury brands, travel and lifestyle.
The primary daily role will encompass:
Administration:
Responsible for all-round management and administration tasks for Rebekah Skye
Take accountability for planning and coordinating suppliers, costs and activities
Ensure all financial protocols are adhered to with respect to cost and budget approvals
Managing day to day administration of the clients' calendar, travel, bookings and events
Account management:
Execute clients campaigns from brief to implementation, managing content schedules and coordinating the execution of content across the respective digital channels
Manage all suppliers by troubleshooting and problem-solving; delivering campaigns in scope, time, budget and execution
Building the client's brand across relevant social media platforms
Scout and engage with relevant partners and suppliers to collaborate with the client's brand
Manage the client status activities and communicate on behalf of the client when appropriate
Reporting:
Evaluate all elements of final client execution against KPI's by conducting thorough campaign analysis
Producing debrief documents with results, including implementable key learning's and recommendations for improving the brand
Company Description
Established in October 2009, Black Snow Group is one of the top digitally-led branding and marketing companies in South Africa, servicing smart brands nationally and globally. We have subsequently grown into a well-balanced, progressive and bold marketing team with expert knowledge in all things marketing.
Requirements
South African citizen
Own reliable transport/Drivers (NB). You will be required to travel often.
Tertiary qualification or equivalent industry experience
Superior communication skills, both internal and client-facing
Very tech savvy (stong background in channel marketing – social media and other digital marketing channels)
Note: Please append an electronic copy of your CV in MSword/PDF format.
Advantageous:
SEO, Google AdWords and Google Analytics Certification an advantage.
Personal skills/attributes:
A hands-on and professional approach with both clients and team members
Highly attentive to detail – you are a "well-organised" freak
Prepared to work late (if needed) go the extra mile!
Must be able to perform under pressure and deliver on fixed timelines
Must have excellent ability to work with people within cross-functional teams
Must have strong networking, facilitation and negotiation skills
A strategic and creative thinker who is confident, self-motivated, articulate and practical
If you have not heard back from us within 14 working days, please note that your application has been unsuccessful.
Posted on 05 Jan 14:55