Traffic/Marketing Co-Ordinator (Pretoria)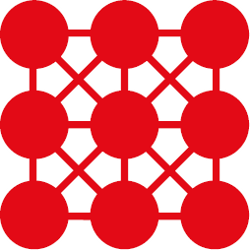 | | |
| --- | --- |
| Remuneration: | negotiable Negotiable depending on experience |
| Location: | Pretoria, Irene |
| Education level: | Degree |
| Job level: | Mid |
| Type: | Permanent |
| Reference: | #MarkTraf-21 |
| Company: | LKDA |
Job description
Working closely with the portfolio manger and other departments, the traffic and marketing co-ordinator is responsible for managing the smooth flow of work through the agency by linking creative, client service and production, ensuring that each job happens timeously and correctly to meet client expectations. The candidate will also assist the portfolio manager in planning, directing and executing all marketing campaigns.
Knowledge
Knowledge of B2B, omnichannel campaigns, digital marketing techniques and platforms, media production, communication
Knowledge of design techniques, tools and principles involved in the production of marketing materials
Understand the technicalities of
Experience in the design/creative field and interpretation of briefs
Minimum of three years of working in an agency role
Responsibilities
Traffic and schedule work into the studio
Planning and coordination of multiple projects, including job forecasts
Capacity planning and risk reporting
Timesheet trafficking and reporting
Ensure projects are delivered within scope, time and budget
Plan, track, control and report on projects
Develop and plan all internal communication systems
Compile all written content for all marketing activities
Involvement with planning and development of social media posts, adverts, web pages, brochures, presentations
Reconciliation and reporting of jobs upon completion
Preparation of account reconciliations/reports (where applicable)
Creation of billing instructions
Chasing of purchase orders/payments (where applicable)
Research/sourcing based on job requirements (suppliers, influencers, samples, stock, footage, references etc)
Site audits (when applicable), preparation of audits PPT decks with necessary specifications
Review of printer proofs (where applicable)
Planning and coordination for shoots (location, props, external suppliers etc)
Media liaison, proposals and bookings
Sourcing of talent (where applicable)
Management of jobs via Chase (opening jobs, updating statuses, allocation of tasks etc)
Time management (designers and other departments)
Management of small clients (opportunity to develop and grow own client base)
Company Description
LKDA Strategic Creative Advertising is one of the leading and most established advertising agencies in Pretoria.
Requirements
Proficient in Chase
Research skills
Copywriting skills beneficial
Project planning and coordination
Reading comprehension
Problem-solving
Time management
Excellent verbal and written communication
Effective team management capabilities
Hands-on and professional approach with both clients and team members, and ability to work with people within cross-functional teams
High attention to detail
Proficient in the use of MS Word, Excel, MS Outlook
Prepared to work late (if needed) and go the extra mile
Must be able to perform under pressure and deliver on fixed timelines
Strong networking and negotiating skills
Creative thinker who is confident, self-motivated, articulated and practical
Posted on 07 Dec 13:19