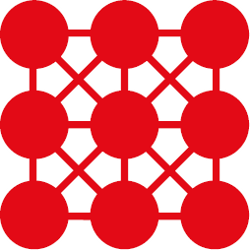 | | |
| --- | --- |
| Remuneration: | R15000 – R24000 per month Basic salary  |
| Location: | Cape Town, Gardens, CBD |
| Education level: | Degree |
| Job level: | Mid/Senior |
| Type: | Permanent |
| Reference: | #TSESoCom |
| Company: | The Social Effect |
Job description
We are looking for an experienced social media manager/copywriter to be responsible for developing and implementing websites (copy), Paid Media campaigns and social media marketing strategies for our portfolio of B2B clients. 
You Are
A master communicator. You like crafting text that packs a punch, has meaning and measurable impact. You excel at moulding a message that can blast through the clutter and reach the target market, stirring them into action! 

We are
A B2B digital agency (please don't yawn) with offices in Cape Town and London that have successfully won the hearts and minds of some of the world's largest technology companies (let me name drop – Microsoft, HP, IBM), gigantic trade show organisers and some incredibly sexy startups with our special brand of social/digital marketing. Our motto is 'B2B has no business being boring' (We clearly need your help)
Responsibilities:
Social media
Social Media Content Calendar Creation
Build and manage the client's' social media profiles and presence, including Facebook (Pages and Groups), Twitter, LinkedIn (including LinkedIn Groups) and Instagram
Help define the social media strategy for clients.
Engage in relevant social discussion about client brands and their industry within Social Communities
Report and provide feedback and insight on clients' audiences and the success of social activity across various platforms.
Copywriting
Landing Page Creation based on data insights and Target Market Persona Research
Website content – writing and collaborating with the design team on web pages, blog posts, and case studies
Creation of whitepapers and e-books
Crafting emailers
Conduct competitive analysis and content audits to provide recommendations on content standards, needed improvements, and content gaps
Understand the role of content within the enterprise as a whole and help design and build solutions to support business objectives
Producing all content strategy deliverables including content audits, gap analyses, taxonomies, metadata frameworks, style guides, and page tables
Quality assurance/proofreading
Content results reporting as needed
Perform other duties as assigned
Company Description
The Social Effect is an international B2B digital agency, focused on developing and delivering innovative social media solutions to trade shows, conferences and technology companies in Europe, UK and USA.
Requirements
Requirements:

Relevant bachelor's degree would be beneficial.
Experience in managing social media on behalf of clients.
Digital copywriting experience.
Must know the difference between B2C and B2B.
Curious and committed to lifelong learning.
Advantageous:
Digital agency experience (two years).
Broad experience across all digital trades (one to two years).
Facebook and Google advertising experience.
Personal skills/attributes:
Proactive and solution-driven.
Ability to work well independently and as part of a team.
Shows dedication to the tasks at hand and is willing at times to go the extra mile, when needed.
Ambitious, hardworking, highly organised, and a great communicator.
Posted on 05 Feb 14:55
Apply by email
Barend Potgieter

Or apply with your Biz CV
Create your CV once, and thereafter you can apply to this ad and future job ads easily.
Get job alerts for Social Media Manager jobs