Senior Digital Project Manager (Cape Town)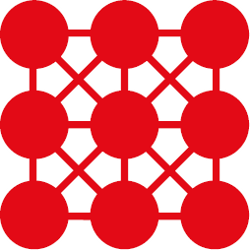 | | |
| --- | --- |
| Location: | Cape Town |
| Type: | Contract |
| Company: | More South Africa |
Job description
More South Africa is looking for an experienced senior digital project manager for a contract work from home opportunity.
Start date: 1 September 2020
We're looking for a Project Manager to join the team for BPC brands to deliver a variety of exciting projects in the realm of digital content that the studio produces and includes, but is not limited to; films, banners, editorial content, website localisation and social content. These assets are also localised across multiple markets.
You'll be responsible for scoping projects, understanding client requirements, putting together statements of work, estimates and timing plans for delivery of websites, eComm assets, emailers and banners. You will be held accountable for these workstreams and follow company compliance and best practice.
You'll work closely with the resource manager to resource against your projects – including any external production partners that may be suitable for your projects. You'll also be expected to work collaboratively with the client's other creative agencies and suppliers including the onsite team.
Developing key relationships with clients is an important part of the role, as is maintaining their trust by delivering on what we said we would.
Role overview:
Managing digital projects across different sized accounts; from initial brief to final delivery. Managing your team to deliver – development across a range of deliverables from standard and rich media banners across desktop, mobile and tablet devices as well as email marketing and websites.
Strive to follow and implement the best practice production process internally and with clients.
Plan and schedule projects efficiently, therefore, ensuring the optimum use of company resources. Work closely with RM to identify the best resource options within our network.
Communicate project status both internally and externally according to the agreed account process.
Produce estimates and timelines and measure the progress of projects against those throughout the workflow.
Be financially conscientious when managing the delivery of a project ensuring all relevant parties are aware of financial implications of delays, additional amends and re-briefs.
Be responsible for tracking the burn rate against your projects and for reporting on revenue and forecast figures every week to the Global Business Lead. Alongside your SPM and Brand Partner, you'll be responsible for the efficient and profitable running of the brand account.
Be able to verify the qualitative and quantitative output of a project against the project objectives.
Act as the first line of contact and digital expert for the client and account managers in the life cycle of a digital project.
Develop and maintain strong client relationships through clear communication and by building up trust between yourself and the client contacts.
Be pro-active and therefore anticipate and rectify issues at project outset before they become a problem. Identify, manage and mitigate against project risks at all times.
Work collaboratively, motivate and encourage the closest and wider teams ensuring all team members remain focused on delivering the best work possible and feel supported in doing so.
Ensure jobs and costs in OMG are set up correctly and therefore profitability can be measured in on an individual job basis.
Ensure all resources have a job number for each brief so they can complete timesheets on a weekly basis in compliance with internal requirements.
Requirements
Experience and skills:
Four+ years of experience in managing digital projects from initial briefing to delivery.
Competent user of Microsoft Office software including Word, Excel, PowerPoint
Technical competence and understanding of HTML5, HTML and CSS, WordPress and AEM, e-mail platforms, banner platforms.
Strong client-facing experience with the ability to instil confidence in the solutions and selected approach.
Able to effectively navigate conflict with internal and external stakeholders.
Commercially astute with experience implementing a statement of work within a master services agreement context and meeting stringent financial targets.
Clear and concise communicator, to all levels of stakeholders both with clients and with Oliver.
Excellent organisational and time management skills.
Able to manage schedule, scope, burn, resources and risk proactively and decisively.
Other essential points to note:
As we are working remotely, it is essential that the ideal candidate have the following in place to ensure there are no delays on delivering work timeously:
Back-up power supply, if necessary.
Stable internet connectivity – fibre connection preferable (options can be discussed) in order to connect to remote servers as well as conduct virtual meetings daily.
Personal computer with relevant capabilities necessary for the role.
Applications close: 31 August 2020
To apply email
.
About us
MORE is a global production portal, part of Inside Ideas Group. We are a collection of creative technologists and production experts across the world, creating and maintaining world-class content in the areas of film, CGI, motion design, digital, and print.
We bring scale, expertise, and craft, delivering creative solutions to clients and brands across the globe.
Done. Correct. On time.
Our reel: https://vimeo.com/337988475
Posted on 02 Jul 08:56
Apply by email
Sarisha Govender

Or apply with your Biz CV
Create your CV once, and thereafter you can apply to this ad and future job ads easily.
Get job alerts for Project Manager jobs