Senior Digital Account Manager (Pretoria)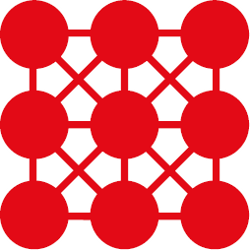 | | |
| --- | --- |
| Remuneration: | Market related |
| Location: | Pretoria, Centurion |
| Education level: | Diploma |
| Job level: | Senior |
| Type: | Permanent |
| Reference: | #ML_DACM19 |
| Company: | Mashlab |
Job description
This position is for a digital account manager position in the company – reporting directly to the Creative Director.
The ideal candidate will be responsible for managing various projects, accountable for client liaison, maintaining relationships with clients on a client service level, campaign development and management.
Management of client accounts and all facets of client service and of the delivery of agency services in an efficient and effective manner.
Responsibilities
All communication with clients regarding projects, deadlines and progress.
Build and Maintain relationships with new and existing clients.
Ensure that all feedback received from the internal team is relayed to client in a timely manner.
Progress reports are to be compiled in a timely manner and sent to the Creative Director for approval, before being sent out on to client on their respective date.
Meetings with clients are to be attended and overview of meeting is to be sent to the Creative Director, COO, Managing Director and Lead Developer soonest after the meeting has been concluded.
Ensure that the correct processes are followed by both clients and the internal team.
Progress updates, email audits and incident reports will need to be compiled and sent to the Project Director as/when requested.
Requirements

Minimum of five years of agency environment experience is required.
Time and people management is essential.
Must have a very strong understanding of the online environment.
Interpersonal communication.
Real passion for all things digital is essential.
Excellent communication skills.
Excellent presentation skills.
Strong project management skills.
Proficient in Excel, Word, PowerPoint.
Experience with Jira would be beneficial.
Broad understanding of new technology and the application of it to the creative process.
Web development knowledge is essential.
Knowledge of and ability to apply HTML, CSS and JavaScript is essential.
Company Description
At Mashlab, we offer the best in digital and cutting edge technologies to provide bespoke business solutions via development, digital marketing and multi-channel communications, at competitive rates. They say the extra mile ain't crowded, and we are always willing to go.
We offer our expertise and services to reputable local establishments and some of the largest brands across South Africa. At Mashlab our aim is to provide clients with sustainable business solutions in a digital age. This objective is consistently achieved.
We're a clever bunch – and together with our highly skilled team of creative humans, including a hybrid approach which we've refined over thousands of hours of project work and coffee, we've perfected the art of all things digital. With years' of experience and delivering enterprise grade solutions we not only serve individual clients, but we also offer digital partnerships in order to act as an extension of some of the country's finest agencies and corporate teams. The evidence is in our work, as our tailored solutions continue to push the boundaries and capabilities of the web.
The result – sustainable growth, increased revenue, satisfied customers and lasting partnerships. The world of digital business has now become everyone's business, and we are here to help clients grow theirs.
Requirements
Personal skills/attributes

Innovative
Initiative
Well-spoken and written
Attention to detail
Have great work ethic and be prepared to go the extra mile
A go-getter who strives to deliver the best possible results
Able to manage their own time efficiently.
Self-reliant
Fast learner/willingness to learn
Ability to work under immense pressure
If you are interested in applying for this great opportunity, please send your CV to
az.oc.balhsam@tnemtiurcer
using the reference mentioned above. Please do not send any additional documentation. This will be requested should it be necessary.
Please note we reserve the right to freeze or not hire in the role.
Should you not receive a response from us within three weeks of your application, unfortunately, your application has been unsuccessful.
Posted on 23 Sep 18:37
Apply by email
Mashlab Recruitment

Or apply with your Biz CV
Create your CV once, and thereafter you can apply to this ad and future job ads easily.
Get job alerts for Digital Account Manager jobs