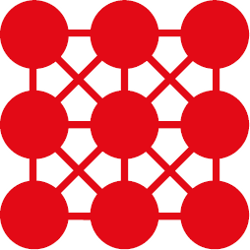 | | |
| --- | --- |
| Remuneration: | Negotiable depending on experience  |
| Location: | Cape Town, CBD |
| Education level: | Degree |
| Job level: | Mid |
| Own transport required: | Yes |
| Travel requirement: | Occasional |
| Job policy: | Employment Equity position |
| Type: | Permanent |
| Reference: | #Snr Consultant |
| Company: | FTI Consulting |
Senior consultant – strategic communications

About the opportunity
The strategic communications practice of FTI Consulting is one of the world's most highly regarded communications consultancies. We offer a broad base of disciplines across a variety of specialist sectors including financial services, retail and consumer, digital, natural resources, energy, public affairs, real estate, professional services, technology media telecoms and life sciences.
We are currently seeking a senior consultant to join a growing team in our Cape Town office. The candidate should have solid corporate communications and media relations experience.
This position would be suitable for a candidate capable of operating at "account manager" level. The role offers considerable opportunity for career advancement and the chance to work at a senior level from the outset.
Primary duties
Assist in managing client relationships with senior supervision; creatively prepare and deliver the client programme 
Develop professional relationships with clients and respond to their requirements for advice, deliverables and counsel when required. Attend and participate in client status and other meetings as part of the account team and lead elements of the meeting as defined by the scope of work
Provide strategic advice to a portfolio of clients, assist senior team members in managing accounts on a day-to-day basis and develop excellent relationships with clients
Maintain professional, credible and beneficial relationships and associations with the media
Maintain media lists; conduct media monitoring and analysis, prepare client media reports 
Proactively track media opportunities for the clients including editorial calendars and feature schedules
Distribute approved media releases, opinion pieces and other content to approved media
Communications strategy and plans – Participate in the development of communications strategies. Produce first drafts of a communications plan
Content development, writing and research – demonstrate high-quality original thinking and clarity of advice. Provide first drafts of press releases, opinion pieces and research documents from client briefs 
Policy and regulation monitoring and analysis – Monitor the parliamentary schedule to identify the progress of key legislation and attend parliamentary portfolio committee meetings when required and draft reports timeously after the event.
Work alongside colleagues to ensure timescales and quality assurance are adhered to
Support senior management in ensuring team processes are in place and regularly share ideas on ways to evolve these
Share industry and media insights across the team, based on journalist and industry contacts as well as a thorough reading of the news
Basic qualifications
Educated to degree level or equivalent in media relations, marketing, journalism or public affairs
Strong media relations skills
Excellent organisational and planning skills
Ability to build strong rapport/relationships at all levels within FTI Consulting and client organisations
Time management and the ability to prioritise a varied workload and plan ahead
Ability to work effectively within a busy team
Takes a pragmatic and 'can do' approach
Has established media contacts 
Exceptional written and verbal communication skills (this will be tested)
Personal requirements
At least two to three years of previous experience in in-house corporate communications or PR agency role. Candidates with more experience will also be considered.
Preference will be given to BEE candidates where possible. 
Company Description
About FTI Consulting
FTI Consulting is a global business advisory firm, dedicated to helping organisations navigate and manage a diverse range of complex issues and business challenges. Our expertise covers the spectrum of corporate finance/restructuring, economic consulting, forensic and litigation consulting, strategic communications and Technology. We are a company of more than 4,600 professionals with annual revenues in excess of $1.8bn, with offices located in every major business centre in the world.
Our professionals are some of the most experienced leaders in their fields, and advise across a range of industries. Our clients engage us for high-stakes concerns or emerging opportunities that require specialised expertise, and over the past two decades we have been engaged to work behind the headlines on some of the biggest news stories to date.
FTI Consulting is a fast growing and vibrant place to work. Steered by our values of integrity, creativity, achievement, empathy and respect, its meritocratic culture invites both collaboration and healthy debate. We are large enough to be trusted by our clients to solve their biggest issues and yet small enough to know our colleagues on a personal level enabling better team working and a supportive culture to develop your career goals and ambitions.
FTI Consulting can offer a competitive and attractive rewards package, excellent training and development opportunities, a supportive and friendly environment and the opportunity to achieve your potential.
Posted on 05 Jul 13:55
Apply
Sherryn Schooling

021 487 9000
Or apply with your Biz CV
Create your CV once, and thereafter you can apply to this ad and future job ads easily.
Get job alerts for Communications jobs