Senior Business Development Executive – Agriculture – National (Johannesburg)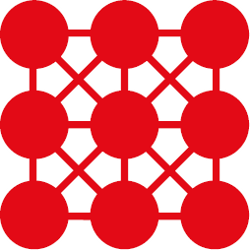 | | |
| --- | --- |
| Location: | Johannesburg |
| Education level: | Degree |
| Job level: | Mid |
| Own transport required: | Yes |
| Travel requirement: | Often |
| Job policy: | Employment Equity position |
| Type: | Contract |
| Reference: | #SBDE01 |
| Company: | Autotrader |
Job description
Responsibilities
Sale
To achieve all sales revenue targets through:
Focus on the diagnostic selling process across your customer base by implementing all phases of the sales process at executive level and with the relevant decision-makers. Complete within the specified deadlines to ensure value is created.
Increase dealer yield by continually selling your customers up the product staircase.
Increase customer numbers by developing new business through new customer acquisition, through a process of:
Identifying and qualifying prospects through cold calls and outbound hunting.
Focus on pipeline creation by constantly building relationships with new customers to maximise opportunities for revenue growth.
Ensure achievement of all client visits and telephone calls as per contact plan
Actively engage with various internal departments within the business to coordinate necessary resources to progress and close deals.
Meet monthly KPI's to achieve the defined customer contact plan identified for your area of responsibility.
Maintain a high level of quality service to your customers.
Encourage your dealer to rate your service when he receives the link/call so that you can continuously grow and improve in your role.
Administration
To produce reports on a daily, weekly, monthly and annual basis.
To adhere to Production and Finance Department deadlines 
To ensure that company policies are adhered to with regards to series agreements (contracts) and, pre-payment discount structures.
To hand in all material, artwork and cash-up on deadline as per set Finance and Production schedule.
Ensure all account documentation (invoices, revenue sheets, cash control sheets and payments) are processed with your prospective credit controller and signed off by no later than 30 minutes prior to production deadline.
To ensure customers receive credits in line with the credit note guideline within 48 hours of publication date.
Coordinate and effectively communicate all work pertaining to your respective Customer Support Executive (Copy drops, artwork, invoice delivery, payment collection & performance analysis sheets).
Full compulsory usage of Google Activity forms on a daily basis
Google Activity forms needs to be updated after every customer interaction.
It is essential that that your daily activity correlates to your Google Form's productivity.
All diagnostic documents to be completed and updated weekly on customers who have been taken through this process.
All customer complaints/queries to be resolved within the same working day (if possible).
Ensure customer s receive credits in line with the credit note guidelines within 48 hours of publication date.
Keep your manager abreast of any competitor activity that you become aware of.
Manage special positions effectively (ensure your dealer is on the correct page).
Meet cash up deadlines.
All customer appointments must be completed weekly in your diary (e.g. name of dealer and contact number).
Submit credit note requests prior to credit note meeting
Keep your manager abreast of any risk customers within 24 hours
All customer profiles to be checked and verified at the beginning of every month on roll over
Identify your bottom 10 low response customers and raise action plan with your line manager at the roll-over of the new month
Complete and maintain diary forecast daily/weekly/monthly.
Requirements
Must have matric or equivalent
Proven track record in new business development
Good understanding online classified
An understanding of online advertising within the agricultural industry
Good knowledge of the industry shows and events
Minimum one year of working experience with Google Suites of products
Minimum three years of working with MS Excel
Minimum five years' experience in dealing with the agricultural industry
Experience working independently
Prepared to travel extensively to meet with agricultural clients nationally
Experience cold calling/ developing new business
Well presented
Posted on 26 Nov 16:18
Apply
Lorin Joseph

0116860900
Or apply with your Biz CV
Create your CV once, and thereafter you can apply to this ad and future job ads easily.
Get job alerts for Business Development Exec jobs