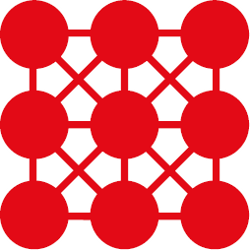 | | |
| --- | --- |
| Location: | Durban, Ballito Junction Regional Mall |
| Education level: | Matric |
| Job level: | Management Snr |
| Type: | Permanent |
| Reference: | #Sales Manager |
| Company: | Leather Gallery |
Job description
We are looking for an experienced Retail Manager to oversee the daily operations of our premium furniture store in Ballito. You will need to ensure the smooth running of operations in your branch and ensure that all monthly sales objectives are achieved.
Leather Gallery curates the highest quality, luxury furniture and home decor pieces for the most premium homes, allowing them to reimagine and reinvent their interior spaces. Leather Gallery is fondly known as the home of leather furniture because of our wide array of leather sofas in an array of sizes, styles, shapes and custom colour and configuration options as well as the excellent quality of our genuine, top grain leather.
Requirements

The requirements for the ideal candidate are:
5+ years successful experience as a retail manager
Matric certificate
Diploma/Degree in related fields, or strong recommendations from previous employers
Proven track record of achieving sales objectives
Strong sales abilities and proper understanding of customer service techniques
Experience with, and knowledge of Cin7 and POS is advantageous
Excellent organisational and leadership skills
Excellent communication skills, with the ability to accurately communicate information about all products to customers
Computer skills
Your responsibilities will be to:
Organise and allocate store operations and responsibilities to your team
Supervise and guide your team towards achieving maximum sales results
Maintain and grow your teams results by coaching, disciplining and motivating them
Achieve monthly financial objectives
Deal with in-store customer complaints and maintain the reputation of the store and the brand
Inspect the areas in-store and resolve any issues that may arise
Should you meet all of the above requirements, please email a copy of your CV along with your letters of recommendation to greg@leathergallery.co.za with the subject line "BALLITO STORE MANAGER APPLICATION".
Only successful shortlisted candidates will be contacted.
Posted on 08 Jul 16:08
Apply by email
Greg Parry

Or apply with your Biz CV
Create your CV once, and thereafter you can apply to this ad and future job ads easily.
Get job alerts for Retail Manager jobs