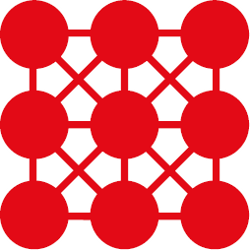 Company description
We are offering a remote working opportunity for an Internal Recruiter.
We are a fast-growing business with an international client base and a reputation for providing exceptional quality of service and extraordinary employees! We're passionate about adding people that want to be part of a fun, flexible, values-based company. We hire 100% around values and how you will fit into our culture. There is also a lot of room for developing your career here too.
Outsourcery – Work. Life. Balanced
Why You're Going to Love Working Here:
The opportunity to work across different industries and business sectors.
Excellent opportunity to develop your career.
A creative working environment.
Flexible working hours.
Work from home position.
A fun working environment with socials and being part of great company culture.
What We're Looking for in You:
Outstanding interpersonal and communication skills (verbal and written).
Comfortable in the digital space as you will be creating and managing our job adverts across many different digital platforms including LinkedIn and Facebook
Experience recruiting for digital marketing / social media positions.
High sense of urgency, discretion and professionalism.
Excellent attention to detail and organization skills.
Team player with a strong desire to help people and a positive attitude.
You should be extremely self-sufficient and able to make decisions on your own.
You should be comfortable around technology and willing and able to quickly learn new applications and software.
What you'll be up to:
Screening candidates on the phone, through video CVs, regular CVs and other mediums.
Ensure that jobs are advertised across all mediums as required. This includes online job boards, recruitment referrals, graduate recruitment and social networking.
Keep the applicant tracking system updated.
Assist with setting up and running the recruitment days.
Reference and background checking.
Manage the recruitment calendar.
Assist with onboarding arrangements.
Requirements:
South Africa Citizenship or Permanent Residency essential
Fluency in spoken and written English
Relevant tertiary qualification advantageous
Two to three years of prior experience in recruitment mandatory
Relevant diploma/degree advantage
Working PC / laptop
Secure and reliable internet connection
Location: Remote working opportunity
Salary: Per hour, market-related
Working hours: PT/ Flexible with a potential for increased hours.
How to apply: https://outsourcery.co.za/careers/hr-and-recruitment/
Posted on 06 Aug 11:38