Publications/Digital Communications Officer (East London)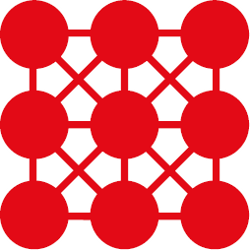 Publications and digital communications officer (Three-year fixed-term contract)
The Eastern Cape Socio-Economic Council (ECSECC) is a Schedule 3C Public Entity established in 1995 as a formal Consultative Council comprising the social partners of Government, Organised Business, Organised Labour, the Civil Society sector and Institutions of Higher Learning in the Province of the Eastern Cape. Our mission is to eradicate poverty, create jobs and enhance economic growth through developing our capacity as a multi-stakeholder centre of excellence in applied policy research, development planning, and facilitation.
ECSECC is seeking to employ a suitably qualified publication and digital communications officer (for a period of three years to develop social media strategy and develop digital content for ECSECC social media and communication platforms. The incumbent will be reporting to the planning data specialist.
Responsibilities:
Produce digital content for ECSECC website and digital platforms

Develop and implement social media strategy
Create engaging and appealing social media content from ECSECC data, research output and activities
Engage stakeholders and public across multiple platforms on social media and company platforms
Use the ECSECC Content Management System to edit and create web pages
Ensure copy is written and edited to ECSECC style and standards
Ensuring content adheres to appropriate policy and legal requirements, and that necessary checks happen before publishing
Arrange, record, edit and produce record of webinar and seminars for publication on web and social media
Graphic design and data visualisation

Graphic design of publications
Data visualisation for presentations, reports, publications and other material
Liaising with stakeholders to gather requirements and understand needs, suggest and develop an appropriate solution
Media and social media monitoring
Keyword research and monitoring analytics
Support other projects that may arise in the period of the contract
Keeping up to date with digital trends in order to keep the website and social media platforms vibrant
Training of ECSECC employees and stakeholders on digital media and data visualisation
Qualifications, experience and competencies
A tertiary qualification (Minimum NQF level 5) in digital media technologies, interactive media, web media, web communications, digital art, Journalism, Languages or graphic design
Three years' practical experience in related fields as demonstrated by CV, Portfolio and references
A strong interest in online, mobile and digital media
Keen interest in and experience with data visualisation
Digital Content Development
Media monitoring and Analytics
Be able to work under pressure in a demanding environment
Be innovative and Creative
Be an active participant and strive for excellence
Fluency in English (read, write and speak); fluency in isiXhosa would be an advantage
ECSECC has the intention to promote equity (race, gender and disability) through the filling of this post with a candidate whose appointment will promote representativity. ECSECC reserves the right not to make an appointment. Security checks and qualification verifications will be conducted for the selected candidate. Correspondence will be limited to shortlisted candidates only.
Please fax/e-mail your letter of application and CV to 043 701 3415, gro.ccesce@seicnacav on or before the 26 October 2020.
Enquiries regarding application process: Ms Tandiwe Qangule
Tel: +27 (0) 43 701 3400 / Fax: +27 (0) 43 701 3415
Physical address: 12 Gloucester Road, Vincent, East London
Postal address: Postnet Vincent, P/Bag X9063, Suite No 3025246, Vincent, 5247
Posted on 12 Oct 11:10