Office Manager/PA (Cape Town)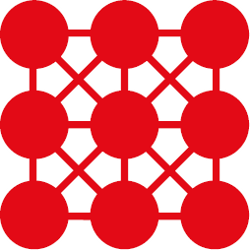 | | |
| --- | --- |
| Location: | Cape Town |
| Education level: | Diploma |
| Job level: | Management Snr |
| Own transport required: | Yes |
| Travel requirement: | Often |
| Job policy: | Employment Equity position |
| Type: | Permanent |
Job description
Qualifications & Experience:
Secretarial / Business Admin diploma or degree.
5-10 years' working experience for CFO, CED, MD level or as an office administrator.
MS Office Suite.
Pastel.
Outlook experience.
Applicant requires a valid driver's licence and reliable motor vehicle.
Duties & Responsibilities:
Oversee and manage office related matters which include the management of key business staff in the areas of reception, Admin, handovers, PA's, driver, cleaners.
Work with the maintenance department to oversee any office maintenance, repairs and renovations.
Manage and oversee the care of all plants in the office.
Ensure that cleaners are performing their duties well.
Oversee and manage all meal requirements for meetings and the Directors.
Oversee the ordering of office supplies and stationery.
Attend to any office problems including the alarm when it is activated.
Work with the Foundation and Marketing department to oversee and manage the Charity walks.
Oversee and manage wellness days.
Work effectively with all areas of the business to ensure that all operational related matters are running smoothly and dealing with any issues that may arise.
Assist with handovers, mentor and guide the handovers team in order to ensure that they are fully aware of handovers, timelines and customer and Company requirements.
Oversee that handovers are arranged effectively and that clients are dealt with in a professional and timely manner.
Effectively taking minutes of meetings.
Management of the General Managers Diary.
Preparation of documentation, printing, copying and/or binding documents for the General Manager.
Filing of documents and preparing files as needed for the General Manager and operational records.
Maintaining a suppliers database and ensuring it is regularly updated.
Ensuring that all contact lists are updated and circulated to staff.
Dealing with any work related queries that the General Manager may require assistance with.
Motive the team and colleagues, in so doing, getting the best results from the team.
Work hard with the team to ensure that the team is successful.
Deal with conflict, ensure resolution and undertake to monitor and ensure that there are no further issues or a breakdown in relationships within the teams.
Set a good example for others.
Display the vision and the values and encourages others to behave in the same way through actions and behaviour.
Requirements
The following skills and behavioural traits will be required from the successful candidate:
Deadline driven
Good communication skills
Ability to work well under pressure
Excellent verbal and written communication
Good interpersonal skills
Keep confidentiality essential
Good telephone skills and manner
Ability to work on multiple tasks
Ability to establish and maintain good working relationships
Excellent time management
High sense of urgency
Reliable
Must have own reliable vehicle
Attention to detail
Excellent and planning and organising
Willingness to go the extra mile
Assertiveness
Flexibility and adaptability
Ability to be proactive and take the initiative (self-starter)
Tact and diplomacy
Posted on 04 Feb 07:56