Mid/Senior Account Manager (Johannesburg)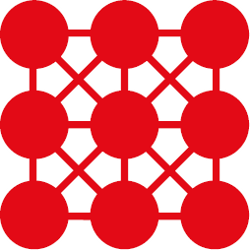 | | |
| --- | --- |
| Remuneration: | negotiable |
| Benefits: | Contribution towards medical aid and pension |
| Location: | Johannesburg |
| Job level: | Mid/Senior |
| Type: | Permanent |
| Reference: | #Mid-Snr AM_JHB |
| Company: | Eclipse Communications |
Job description
High-performing Consumer PR team based in JHB seeks highly capable, dedicated and experienced Account Manager. Must be able to manage clients with a degree of independence, have strong media relations and have good knowledge and understanding of the media and influencer landscape.
The ideal candidate is a creative, ambitious and resourceful all-rounder who will take complete ownership of their work, and will deliver work to the highest standard.
Requirements
Account Management (clients and team):
– Independently handles several small accounts, performing much of the day-to-day work.
– Is the client's primary day-to-day contact and earns client respect, trust and confidence.
– Develops, manages and executes PR plans, projects, campaigns and events with ease and success.
– Coordinates and supervises staff and external vendors that render services.
Media Relations:
– Has a thorough knowledge of the media and influencer landscape. Understands how the media works and knows how to engage appropriately with journalists and influencers.
– Builds and maintains good working relationships with journalists.
– Keeps abreast of digital/social/web media trends and is able to identify opportunities for clients.
– Identifies media trends and themes and is able to capitalize on these to the client's advantage.
– Builds and maintains relationships with key influencers in the digital media space; as well as celebrities where possible.
– Prepares own media lists or reviews those drafted by AE or AA.
Content Generation:
– Originates or manages the origination (via clear, timeous, written briefs including key messages, deadlines, audience and supporting info) for innovative copy and text, press releases, articles, etc.
– Is proactive about providing creative ideas and angles for articles/press releases/online content.
Planning and Reporting:
– Drafts and manages critical timelines as part of communications plans.
– Is able to accurately brief service providers and manage critical timelines.
– Manages the compilation of feedback reports before submission to AD for sign off.
– Develops accurate project budgets and monitors them effectively.
– Reports daily to AD regarding account status, administrative matters and any problem areas.
Strategy:
– Supports Account Director (AD) by drafting PR plans that are well structured, detailed, creative and well thought-out.
COMPETENCIES
Planning and Organising:
– Works across multiple accounts and is able to prioritize and manage projects and team members effectively.
– Time management for self and others.
– Set priorities, timetables and goals for self and others.
– Manages time for optimum productivity and maximum billability.
Attention to Detail:
– Checks for accuracy and consistency in all tasks for self and others.
Problem Solving:
– Logical and clear approach to resolving problems. Ensures that corrective actions are implemented.
Communication (verbal and written):
– Effectively expresses ideas and explains plans and actions to others.
– Checks for understanding when speaking to others.
– Plans presentations logically, using visual aids.
– Possesses or employs strong writing, editing, and proof-reading skills.
Innovation:
– Applies experience and specialist knowledge to accomplish the job.
– Brings ideas to the table for discussion with management team.
– Works to transfer knowledge and skills to junior team members.
Posted on 18 Sep 14:25