Mergers/Acquisitions Consultant (Cape Town)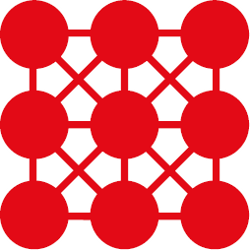 | | |
| --- | --- |
| Remuneration: | R30000 – R50000 per month Basic salary |
| Location: | Cape Town |
| Education level: | Honours |
| Job level: | Mid |
| Type: | Permanent |
| Reference: | #M&A Consultant |
| Company: | Fusion CPA |
Job description
Our Mergers & Acquisitions Consultant will search for and identify well-performing companies that align with our core values and practices for acquisitions.

Our ideal candidate would be
Experienced in mergers and acquisitions
Skilled in financial modeling, risk-benefit analysis, and corporate law
Highly motivated and driven; self-starter
A creative and quantitative thinker
An excellent communicator and networker
A multi-tasker, decision-maker, and project manager
Comfortable learning new technologies
Process-oriented
Someone who thrives in work from home environment
Able to thrive in a fast-paced environment
A detail-oriented team player and problem-solver
What the role entails
To succeed in this role, you must be someone who enjoys doing all of the essential tasks:
Search for and identify well-performing companies that align with our core values and practices for acquisitions
Generate qualified opportunities through SWOT analysis and feasibility assessment
Liaise with and facilitate the merger/acquisition process together with senior leadership
Develop and negotiate contracts
Integrate with business operations
The Fusion CPA Way
We have an unbeatable culture dedicated to developing leaders within our industry. Our vision is creating a financial foundation and culture of accountability wherein CPAs and clients thrive together! We intend to be the CPA firm of the future.
Individuals who exhibit the following characteristics tend to be a great cultural fit for Fusion CPA.
Attention to detail
The diligence we show in our work makes the work of the next person clear and clean.
Customer service
Understanding that our best clients are our current clients and the referrals they can give us help us grow.
Respect
We respect the value of everyone's time and priorities.
Passionate
We take immense pride in our work and constantly strive to meet and exceed Fusion's expectations.
Accountable
We hold ourselves independently accountable to the work we are entrusted with
People
Recognition of the need for both emotional stability and the desire for growth. Our people are our most valuable asset & we support them however we can.
We take care of our employees. We value our employees, and we will pave the path for your career progression. We consistently provide continuous learning and training via mentorship from both our internal and external experts.
Company Description
Fusion CPA is an award-winning outsourced accounting, tax planning strategy, and growth advisory firm for businesses located in Atlanta, Georgia. We are a very technologically forward-thinking and growth-minded firm, which extends to our clients and staff. Our clients rely on us to help them stabilize, analyse, and grow their businesses. Because we do a great job of this, we're growing and are looking to bring a mergers and acquisitions consultant into our fold!
Requirements
Honours, MBA or master's in finance or accounting
Consulting and compliance experience
A minimum of four years' of M and A experience
Posted on 11 Dec 09:02