Marketing Project Manager (Cape Town)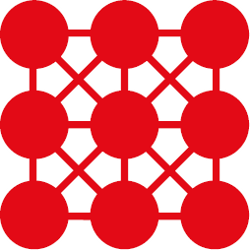 | | |
| --- | --- |
| Remuneration: | Negotiable depending on experience |
| Location: | Cape Town |
| Education level: | Degree |
| Job level: | Mid |
| Type: | Contract |
| Company: | Derrick |
(Temporary job role)
Overview of role:
We are looking for an experienced Marketing Project Manager (3-5 years) to manage a global team of creative resources for multi-national client. This a four-month contract position. Your role will be to plan, allocate and coordinate creative resources (design, copy, social and digital development) to deliver projects across various international markets. Projects range from below the line design, presentations, asset sheets, web updates and social content. You will work closely with multinational marketing managers, and creative and production team members. You need to be articulate and a self-stater. You need strong interpersonal skills with the ability to work and collaborate with diverse personalities, roles and backgrounds. Previous advertising experience, an understanding of creative workflows and processes within large corporates would be massively advantageous.
What you'll bring:
Two to four years of project management experience
One to two years of experience with Workfront or comparable web-based project management tool
Bachelor's degree or diploma a plus
What we'd like to see:
An organisational whiz…
Who has the ability to self-manage, and prioritize personal workload
Has effective time management
Who intuitively understands the broader picture, while remaining detail-oriented
An amazing communicator proficient in…
Expressing thoughts in a clear, thoughtful manner
Translating detailed information into key takeaways
Adapting to a variety of work levels and styles
A strategic and analytic thinker…
With the ability to bring structure to a variety of different projects, and teams
With the ability to identify potential roadblocks and pitfalls, and create contingency plans
Who can diagnose trends with data and collective information from project management tools
Who can manage setting up reports and dashboards for our International leadership and team members
Impact you'll make:
Project management
Manage project requests via Workfront
Manage setup of detailed projects and timelines
Assist with resource management
Co-own issue escalation and resolution with MarCom team members
Facilitate daily standups with Kanban teams
System administration
Maintain Workfront user setup
Facilitate Workfront issues through Workfront Help Desk
Continued visibility and communication to teams of applicable Workfront product updates
Attend relevant project management tool trainings
We are an equal opportunity employer and all qualified applicants will receive consideration for employment without regard to race, color, religion, sex, national origin, age, disability status, veteran status, marital status, citizenship status, sexual orientation, gender identity or any other characteristic protected by law.
To apply for this role, please submit your CV to jobs@derrick.agency
Posted on 15 Jan 12:53