Marketing Officer (Cape Town)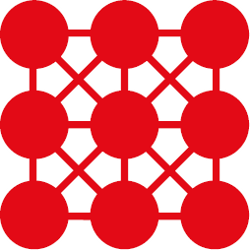 Job description
Based in Cape Town, the Marketing Officer will contribute to the success of the Marketing Department by strategizing, planning, and executing marketing campaigns for a financial technology brand. The ideal candidate would have B2B and B2C exposure and experience with a wide range of marketing mediums and channels. While experience in similar roles is a bonus, our requirement is a keen hunger for improvement, learning, and best practice. Some administrative support to the Marketing Manager and team will be required, but if you are ready to make your mark and work within a collaborative, supportive team to build brand excellence, this is your shot!
Please note, if you do not receive a response to your application within two weeks please consider your application unsuccessful. Please also include a cover letter explaining why your skills, attitude, and experience is right for the role.
Your main areas of focus

Marketing activities and materials
Executing and collaborating on brand strategy
Working knowledge of marketing channels including digital, social, PR, SEM, content etc.
Assisting the Marketing Manager and supporting the team with various marketing activities
Assist with the collation and production of marketing materials and literature
Collate and design presentation material, from received marketing collateral
Responsible for updating marketing material to online libraries and social media sites
Responsible for updating and maintaining the marketing department's documentation and databases
Campaign management
Coordination of marketing campaigns to reach B2C and B2B target audiences
Marketing communication
Coordinating the production of identified marketing communications
Execute email marketing component for brand in question
Marketing reports and research
Collating various information and data for weekly and monthly reports.
Understanding and acting on what that data tells us
Costings
Executing on marketing campaigns and events within budget
Self-development
Support and demonstrate Corporate Goals and Brand Values
Contribute to staff, team and development meetings
Take action on performance development plans
Supplement personal learning with informal means outside of work, such as industry bodies, online forums and relevant reading
Responsibilities on demand
Due to the fluid and dynamic environment within DPO, new, additional or changed position responsibilities will occur
Successful demonstration of change orientation is an on-going responsibility in all positions
Small things, make a big difference
You'll be responsible for upholding good punctuality and attendance, your own health and safety while at the same time, avoid adversely affecting the health and safety of others at work. It's all about teamwork; therefore, it's important you fit in with our results-driven culture by living our brand values and ensuring we provide the best possible service to all our Merchants.
Educational requirements
Matric is essential
Relevant marketing diploma/degree
Work experience to back your qualifications
Two to five years minimum experience in an admin role within a marketing (or similar) department
Exposure to a wide range of marketing functions including communications, advertising, branding, digital marketing and social media
Knowledge of brand marketing, traditional and digital marketing, content marketing and social media marketing practices
What is takes to succeed on our team
Strong administration, planning and organising skills
Strong Follow up skills
Excellent communication skills (written and verbal)
Project Management skills
Creative
Collaborate
Ability to work well independently and as in a team
High energy
Adaptable
Time management
Meticulous
Design and website experience is always a bonus!
What it's like working for us
The environment is creative, pressure-driven with space for being innovative while sticking to deadlines. A balanced scorecard is used to measure the KPI's connected to the role, department and campaign performance. Brownie points if you've worked with Zoho before
Posted on 20 Jan 12:45