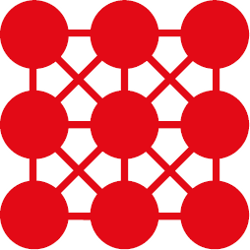 | | |
| --- | --- |
| Remuneration: | R12000 – R15000 per month Basic salary  |
| Benefits: | Basic salary negotiable depending on skills and experience. |
| Location: | Johannesburg, Houghton |
| Education level: | Degree |
| Job level: | Junior/Mid |
| Own transport required: | Yes |
| Travel requirement: | Occasional |
| Type: | Permanent |
| Company: | Marine Spa Distributors |
Job description
The marketing assistant (MA) is responsible for assisting the Chief Operating Officer (COO) in maintaining the company's brand identity, developing, creating and implementing the tasks given by the COO, which includes marketing strategies, marketing activities and communication campaigns, both for the company's brand, and the brands which the company holds the rights to. The MA will be further responsible for assisting with the design and craftsmanship of all communications used internally and externally, but does not include the creative design responsibilities. The communication campaigns include social media, digital platforms and print media. A relationship with all media is to be established and built into a solid communication base. Event planning and sourcing quotes to facilitate these events within a given budget are expected. Assistance will be given to the COO in the preparation of marketing material. Press releases and syndicating information/images on a regular basis to the various contact points and ensuring brand positioning in all forums. Maintenance of website/s keeping the brand message current and relevant.
Day-to-day activities include:
Updating and maintaining image/resource library: includes downloading from suppliers' FTP sites, ensuring all media receive images of new and upcoming products
Upkeep and maintenance of media database
Upkeep and maintenance of online product stores inventory and ensuring activities are implemented to reach online sales targets
Assistance and maintenance of the brands' social media: Facebook, Twitter, Instagram
Liaise with brand ambassadors: includes following their progress, collecting images, following up on sample/product/image requests
Updating and maintaining the company profile and company docs as per the COO's instructions
Development and implementation of brand advertising programs. Screening opportunities and selecting the most appropriate for each brand, (placement of advertisements; negotiation for space with media; working with designers on the development of visual adverts). Negotiating barter agreements. Liaise with the magazine/media as to when the brand mention will appear in publication or be flighted
POS and brand marketing collateral to be kept current
Research current industry trends via print media or online
Track media exposure and relevant statistics (including competitor analysis) to measure positioning and impact
Clippings – purchasing relevant spread of magazines to gather clippings for the brand display book
Newsletters – collecting information and images for the brand quarterly newsletter/s or internal communiqué. Ensure all information is in a format ready for design.
Updating and maintaining all information leaving the company to ensure corporate identity is properly represented e.g. business cards, e-mail footers 
Following up on deliveries of products, promo items etc. to media or ambassadors and following up on the respective marketing rollout thereafter
Assisting with promotions/launches: includes sourcing of display products, packing products
Quote sourcing for trade shows, events, promo items, etc.
Maintenance and updating of e-commerce sites
Working on media briefs and content creation
If you have not been contacted within 10 working days, please consider your application to have been deemed unsuccessful.
Suitable applicants will be required to complete a task, successful submissions will be interviewed.
Company Description
Health and wellness product distribution.
Requirements
Numerical and communication skills
Excellent written English – writing experience is essential.
Computer literate. Proficiency in Microsoft Office: Word, Outlook and Excel
Skilled in social media/online marketing
Minimum one-year experience in the field
Mature, creative individual
Ability to handle pressure
Education: Bachelor's degree or equivalent qualification in marketing or a related field.
Experience: Applicants with less than one year experience in marketing will unfortunately not be considered.
Posted on 02 Jul 09:03
Apply by email
Claudia Handschuh

Or apply with your Biz CV
Create your CV once, and thereafter you can apply to this ad and future job ads easily.
Get job alerts for Marketing Assistant jobs