Lifestyle/Product Deal Copywriter (Cape Town)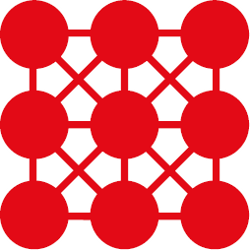 | | |
| --- | --- |
| Remuneration: | negotiable Basic salary |
| Location: | Cape Town, Century City |
| Education level: | Degree |
| Job level: | Junior/Mid |
| Type: | Permanent |
| Company: | Daddy's Deals |
Job description
E-commerce site looking for a copywriter who is willing to do more than just copy-and-paste from existing online content. The key focus is on being able to convey the key selling points of our business partners to our large customer base. The ideal candidate should best exemplify a can-do attitude, and must be wiling to learn, grow and contribute to the team and business.
Primary role: researching and writing lifestyle and product deal pages.
Editing, enhancing and uploading images.
Ensure all copy adheres to the in-house style and language guidelines developed.
Ensure quality of deal writing remains creative and unique, with a key focus on identifying and communicating the key selling points.
Copy editing, technical QC and fact checking of deal pages imperative.
Exceptional attention to detail, coupled with the ability to work within strict timelines.
Liaising with both internal and external clients.
Requirements
Tertiary qualification, preferably in languages (English), copywriting, journalism, or marketing.
Minimum one to two years' digital/online copywriting or lifestyle writing experience preferred.
Exceptional attention to detail (spelling, grammar, punctuation and more).
Excellent writing skills supported by a portfolio of previous work.
Basic knowledge of SEO copywriting best practices and experience advantageous.
Impeccable grammar and spelling (English).
Proficiency in Canva/Photoshop/ image editing software.
Posted on 06 Nov 13:35