Lecturer – Graphic Design (Stellenbosch)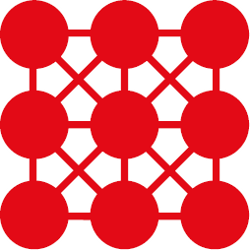 Stellenbosch Academy is looking for a skilled and dedicated part-time graphic design lecturer. This person will teach primarily into first and second years in accordance with the timetable and year plan. The person in this position will be responsible for the coordination and management of particular projects and tasks in the given year and in collaboration with the subject head.
The appropriate candidate should have a minimum of three years teaching experience and a BA hons in visual arts or related qualification.
Key responsibilities:
Academic content and curriculum development in line with the specific level descriptors and related to the graphic design curriculum. This involves the preparation of course materials, writing briefs and the ability to source interesting and challenging projects.
Lecture subject matter to a class with the appropriate preparation, teaching material and lesson plans.
Have a core knowledge of the following curriculum elements: typographic skills, branding, publication design, interaction/interface design, illustration and image-making skills, conceptual development and design thinking,
Mark and give clear constructive feedback relating to assessment events. In other words, give constructive criticism and motivate students towards the improvement of projects and their respective deliverables.
Carry out administrative tasks related to the applicable levels of teaching such as attending meetings, and preparing and entering work for competitions as required by the management team
Maintain a practical understanding of service standards and quality improvement initiatives relevant to the department and work to these standards, engaging in personal and professional development as appropriate.
Research and develop new topics, courses and teaching materials related to the levels of teaching
Participate in examination and moderation of projects, completing the required administration within the required time frames.
Posted on 16 Oct 14:18