Junior Visual Communication Graphic Designer (Durban)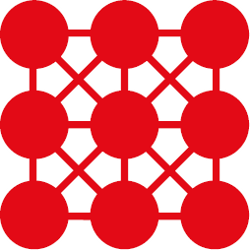 | | |
| --- | --- |
| Remuneration: | R11000 – R13500 per month |
| Location: | Durban, Umhlanga Ridge |
| Education level: | Diploma |
| Job level: | Junior |
| Travel requirement: | Occasional |
| Reference: | #SHDX2020 |
| Company: | Halo Media |
Want to work in the best location in Durban? With the best client on the continent? And the best colleagues on the whole planet?
We're looking for the best – so if you are too, then carry on reading.
We're looking for a Junior to Mid Visual Communication designer to work at our Umhlanga Arch office, where you'll sit directly with one of our favourite clients and work on high-level, blue-chip corporate design.
What
You're a designer who appreciates minimalism and world-class design solutions. You'll be working directly with the team at a private equity company and assisting them with their corporate business documentation. You'll work remotely with your design colleagues, based in Westville.

Where
You'll be working from the incredible Umhlanga Arch, which is launching from end of April. The office has 180º sea views and direct access to restaurants and shops within the development. You'll also regularly come through to our head office in Westville for project review, skills upliftment and touching sides with the rest of your design colleagues.

How
You'll need to be proficient in Adobe InDesign; Illustrator and Photoshop. You will also work a lot in Microsoft Office PowerPoint and Word. You need to have a can-do attitude, plus technical skills, or a strong aptitude to learn them.

The nitty-gritty
This is an incredible opportunity for a young designer to work in a world-class business environment, with the support of a globally recognised team. But this comes with steep expectations of excellence. In line with the Halo culture, we expect:
A well-groomed and well-spoken person with great manners: Don't worry, we don't expect you to be an extrovert who stands up and does presentations, but having great manners, integrity, being pleasant and even-tempered is a key Halo attribute.
Reliable and helpful: We don't expect our person to know everything from day one. But we need a person who has enthusiasm and the capacity to learn. You need to be willing to step up and assist your team. No divas allowed!
Attention to detail: Working in the investment sector means you need to have a keen eye for detail. If you're looking for a colourful role, which is all about the big picture and not the finer details, then this isn't a good fit for you. Instead, you're the kind of person who likes things to be organised and enjoys systems.
You love data: Content is king, so we're looking for a designer who loves infographics and making complex documents look great!
Does this sound like you? If so, please send through your CV and portfolio (not to exceed 10MB) with the subject line "SHDX2020" to
moc.aidem-olah@olleh
. Please include a covering letter that gives us some insight to who you are, where you live and what key attributes you think are vital to this role. Biz CVs are not a sufficient application.
You'll receive an automatic notification to let you know that your application has been received. Unfortunately, we won't be able to respond individually if you have not been successful in your application.
—
Please do not phone our studio until we've contacted you.
Company Description
Halo Media are marketing graphic designers for the blue-chip and corporate sectors. We are a close-knit team who are blessed to work with some of the top global brands in the UK and South Africa.
Posted on 24 Feb 13:46
Apply by email
Team Halo

Or apply with your Biz CV
Create your CV once, and thereafter you can apply to this ad and future job ads easily.
Get job alerts for Graphic Designer jobs