Junior Video Editor/Videographer (Randburg)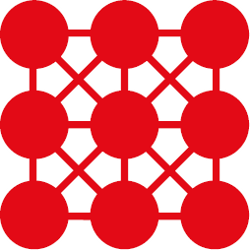 | | |
| --- | --- |
| Remuneration: | Basic salary |
| Location: | Randburg, Randpark Ridge |
| Education level: | Diploma |
| Job level: | Junior/Mid |
| Travel requirement: | Occasional |
| Type: | Permanent |
| Reference: | #TBNJnrEditor |
| Company: | TBN in Africa |
Job description
A well-known Christian broadcaster is looking for a dynamic, creative and motivated video editor/videographer to join a young passionate team.
As a video editor, you will be directly involved in the management and effective running of the daily operations of the production and studio department. The main function of this role is to help with channel maintenance under the guidance of the creative director as well as to assist in studio with camera, vision mixing and various other projects.
This role has a large focus on leading filming and editing projects, quality control and managing projects to completion. The fast-paced nature of shooting and editing must be upheld at all times, requiring efficiency on location and in the post-production phase where deadlines are strictly adhered to.
Responsibilities
Films at various locations as necessary
Maintains and operates video cameras, lighting and audio equipment
Edits filmed footage and TV shows
Edit/re-edit promos for programmes
Records and edits voice-overs
Channel branding updates and maintenance
Creates logo builds and lower thirds where required
Production assistance:
– Preparing studio well in advance before shoots
– Setting up of cameras
– Operating cameras (on and off-site)
– Operating autocue as and when needed
– Vision mixing
Export music videos and promos (supplied by third parties) to our format and required audio levels
Ensures delivery is according to agreed scope and within agreed timeframe
Works as part of a team with designers, editors and videographers
Uses design software (Adobe CC: After Effects, Premiere, Illustrator, Photoshop) proficiently
Stays up-to-date with technological and software advances
Other duties
Other duties, responsibilities and activities may change or be assigned at any time with or without notice.
Position type/expected hours of work
This is a full-time position i.e. Monday to Friday from 8am to 5pm. Occasional evening and weekend work may be required as job duties demand.
Company Description
TBN in Africa is a premier variety entertainment channel that facilitates and shapes well-rounded and balanced Christian lifestyle, for everyone seeking a morally sound viewing environment. A safe and clean television channel that promotes wholesomeness and wellness within the family and amongst people. Its foundation is rooted in good Christian based values and principles.
Requirements
1. Showreel – provide your showreel with your CV to be considered for this position.
2. Our ideal candidate has the following skills/experience:
Degree or diploma in video production
Minimum of one to two years of previous video production experience
Good knowledge of the video production process, including on-location filming, sound recording and editing
3. Advantageous:
Experience in designing and creating graphics
Experience in designing and creating motion graphics
An understanding of Christian media
Production assistance
Posted on 30 Jul 10:18
Apply by email
TBN HR

Or apply with your Biz CV
Create your CV once, and thereafter you can apply to this ad and future job ads easily.
Get job alerts for Video Editor jobs