Junior Social Media Manager – Remote (Cape Town)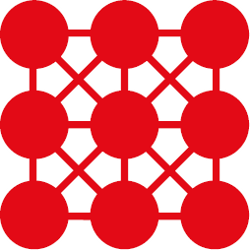 | | |
| --- | --- |
| Location: | Cape Town, Milnerton |
| Education level: | Diploma |
| Job level: | Junior/Mid |
| Type: | Permanent |
| Company: | Ruby Digital |
(Please include the words "I want to work for Ruby Digital because …" in your cover letter, with specific reasons why you want to work for us. You will not be considered if you do not complete this step..)
Ruby Digital is a small, but mighty, digital marketing agency. We specialise in SEO, PPC, and content marketing to create meaningful predictable growth for SMEs, B2B companies, and enterprises in various industries. We are an effective and dynamic team passionate about educating, growing and moving the digital industry forward.
About you
We're looking for a humble, hungry, and smart junior social media mnager to join our growing team.
You will be a great fit if:
You are able to source information and transform it into an interesting and engaging posts for various social media platforms
You show up on time, pay attention to details, think on your feet, ask for help when you need it, and consistently demonstrate respect for others
You have a fast internet connection!
You have your own laptop
About the role
The junior social media manager's success will be measured by our client's growth and reputation improvements. You will be instrumental in assisting our current client base with customer reputation management. This would involve assisting with the inbox, messenger and website chat responses, ensuring customers feel looked after (online) with all responses being considerate and timely. This person will also be responsible for researching, creating and implementing new strategies to increase link activity to all client websites.
Ruby Digital is a great place to work, with flexi-hours while growing within Ruby Digital and gaining fantastic experience doing interesting work with varied clients.
Responsibilities
Preparing social media content strategies for each of the client's business verticals (aligned to their specific strategies) with a view to generating awareness, engagement, understanding and interest in the client's brand, sub-brands and product offerings.
Monitor, analyse and report on performance of social media platforms.
Ensuring content and creatives are produced and aligned with the agreed-upon content strategies. This will require working with internal resources e.g. Head of Client Services, Operations Manager and Design Team
The candidate must know how to post and promote/boost content on the various social media platforms this includes Facebook, Twitter, Instagram, and LinkedIn.
Assist when attending events to generate content and posting content on the client's Social Media platforms, as well as on the company's platforms, during and after events.
Community management – Responding and/or channelling queries, questions and complaints on Social Media platforms in an agile, professional and brand-aligned fashion.
Must be able to work under pressure and be fully adaptable to the ever-changing world of social
Attributes and requirements
Must be passionate about digital marketing.
Excellent written and interpersonal communication skills.
Curiosity about anything and everything
Awesome organizational skills
Creative mind
A willingness to take ownership of the work
Hard work ethic
Computer literate (Microsoft Word/Google Docs and Excel/Google Sheets)
Graphic design skills
Journalism qualification/ Bachelor's Degree or similar
Two+ years' social media/PR experience
Experience in agency environment is required
Proficient in the understanding and utilisation of various social media platforms – Facebook, Twitter, Instagram, LinkedIn, etc.
Valid South African drivers licence and own transport
Links to social media pages/accounts you've managed.
Your own laptop/desktop computer
Education
Diploma Level Education and two years' experience in an agency environment
Benefits
Remote working position
Flexible work schedule
Client and employee referral incentive programs
Retirement Annuity contribution
Weekly virtual braais
Job type: Permanent (three-month probation)
Posted on 18 Aug 13:26