Junior SEO/Outreach Specialist (Cape Town)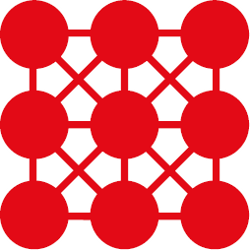 | | |
| --- | --- |
| Location: | Cape Town |
| Job level: | Junior |
| Type: | Permanent |
| Company: | Ruby Digital |
(When you apply, please include the words "I want to work for Ruby Digital because …" in your cover letter and explain the exact reasons that you have. Any applicants that do not include this will not be considered.)
Correspondence will only be conducted with shortlisted candidates. Should you not hear from us within three days, please consider your application unsuccessful.

About us
Ruby Digital is a small but mighty multi-award-winning digital marketing agency near Century City, Cape Town.
We specialise in SEO, paid media, web development, content marketing and more to create meaningful, predictable growth for SMEs, B2B companies, and enterprises in various industries.
We are an effective and dynamic team passionate about educating, growing and moving the digital industry forward.

About you
We're looking for a humble, hungry, and smart Junior SEO & Outreach Specialist to join our growing team.
You will be a great fit if:
You are a tech-savvy professional who is passionate about digital marketing and growing their skills within the industry.
You are able to work with copywriters to develop high-quality content for client blogs as well as communicate with external webmasters and bloggers through email outreach techniques in the promotion of blog content.
You show up on time, pay attention to details, think on your feet, ask for help when you need it, and consistently demonstrate respect for others
You have a fast internet connection
About the role
The junior SEO and outreach specialist will need to have a combined focus on the right quality of content to be placed on the websites and scaling the outreach process for our clients.
When it comes to content for our clients' sites, getting quality content for the budget is part of the role. Wherever possible expect content that is valuable enough to others to be talked about. You will also be responsible for researching, creating and implementing new strategies to increase link activity to all client websites.
Additionally, you will work on client SEO campaigns, completing a variety of both onpage and offpage SEO tasks.
Ruby Digital is a great place to work, with flexi-hours while growing within Ruby Digital and gaining fantastic experience doing interesting work with varied clients.

Responsibilities
Source and work with high-quality copywriters to develop top content to be placed on client blogs
Develop a network of specialist copywriters across multiple industries
Develop content briefs and manage the production of content by setting deadlines and making sure those deadlines are met.
Checking the quality of the content and editing where needs be as well as providing feedback to content providers
Work with the SEO team to research webmasters, bloggers and websites with the outcome of generating a comprehensive list of contacts to outreach and promote content too
Check referring domains and their links for spam or anything that could have an adverse effect on our SEO efforts.
Research competitor backlink profiles to create email lists of potential outreach targets
Import and organize webmasters, bloggers and websites
Create personalized emails when reaching out to websites
Perform and track outreach through social, email and telephone
Report on all link activity across all domains on a regular basis
Work with the SEO team to perform basic website SEO implementation, including keyword research, onsite optimizations, competitor analyses and technical audits
Report to your SEO manager with successes, progress and opportunities
Attributes and requirements
Passion for digital marketing
Excellent written and interpersonal communication skills
Curiosity about anything and everything
Awesome organizational skills
Analytical and numbers-oriented mindset
Creative mind
A willingness to take ownership of the work.
Hard work ethic
Computer literacy(Microsoft Word and Excel)
Education
Diploma level education or one years' experience in an agency environment
Benefits
Remote working position (for now)
Flexible work schedule once we settle into an office again. This means you would work in the office from Monday to Wednesday, with the option to work from home on Thursdays and Fridays.
Client and employee referral incentive programs
Weekly virtual braais
Posted on 08 Dec 16:01