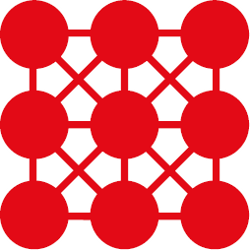 | | |
| --- | --- |
| Remuneration: | To be discussed  |
| Benefits: | Medical Aid subsidy, take what you need leave and more.. |
| Location: | Johannesburg, Randburg |
| Job level: | Junior |
| Type: | Permanent |
| Reference: | #JDM |
| Company: | Sprout Performance |
Job description
Sprout is on the hunt for a Junior Digital Strategist. This junior-level position focuses on assisting more senior-level strategists with reporting, analysis and research. Within six to nine months, the junior strategist would begin to lead an inbound marketing strategy on new and/or existing clients. The ideal candidate has had an internship or entry-level role researching or executing digital marketing strategies and is hungry to learn how inbound marketing works.
As a Junior Digital Strategist, you will be responsible for the following:
Assist senior strategists in creating media strategies across all clients and prospective clients
Research products, services, and current strategies to identify new opportunities
Analyse web traffic metrics and suggest solutions to boost web presence
Contribute by researching publisher news, new products, trends etc.
Assist with set-up of internal and external workshops
Learn and understand media reporting and how to apply it practically
Support the campaign management and account management teams from time to time with research
Company Description
Sprout Performance is a South African performance media buying agency run by young, bright, career-driven individuals who excel in their field of expertise. An impressive client list featuring prominent local e-Commerce brands and established Financial Services Institutions together with a progressive approach of transparent performance media buying strategies has made Sprout Performance the local frontrunner in the industry.
Requirements
Minimum one+ years' experience in digital (media) agency in a strategic role or campaign management
Digital media experience highly advantageous
Qualification/certifications in digital marketing / strategy
Willing to learn on how to create compelling digital media strategies
Have a passion for digital marketing (performance marketing)
Basic understanding of the role of digital in the wider marketing mix, brand and digital strategies
Basic understanding of how search, display and social campaigns are created – from keyword and ad copy creation to creative formats, budgets and tracking technologies
Support the strategic directions of Search, Display & Social accounts within the agency team and for clients
Be able to maintain strong working relationships with other relevant departments
Knowledge in DCM, DBM, DS, AdWords, Facebook, Twitter, LinkedIn, Direct Buys, Google Analytics, Google Tag Manager is a bonus
Emotional intelligence
Analytical mindset with numerical aptitude
Inspired by and interested in technology and tech innovation
Internal actualisation; self-driven; positive outlook on life; professional approach
Assertive nature; logical thinker
Possess ability to work productively, efficiently and effectively with initiative and drive under tight timescales and pressure whilst maintaining attention to detail
Work independently with a high degree of responsibility
Why should you apply at Sprout Performance?
We are an agency that values their people and recognise that people come first!
We have leaders who are teachers and truly care about your growth and success as an individual;
Our leaders are exceptionally involved and committed. Most importantly they LISTEN!
Our business might be niche but how we lead and grow our teams is our forte – careers at Sprout Performance are tailor-made to suit your goals and aspirations;
We build our agency around our people and their talents;
We pioneer the first-world tech in Africa, participate in as many beta tests Google can throw our way and nail many South Africa firsts in digital media advertising;
We know retail e-commerce in South Africa better than anyone else. We know the benchmarks and our clients love us for it;
We are tech-savvy, agile and embrace change that makes for more efficient outcomes;
A culture of collaboration, learning, growth, and technology;
A place where you are always challenged and free to explore new and exciting tech;
We uplift and transfer skills not only to our own teams but make a big deal of uplifting our communities who do not have the opportunity to learn in the digital space;
A 'Take what you need' leave policy aka unlimited leave days; (T&Cs apply)
Catered lunches every Thursday and cake, so much cake!
All permanent employees are eligible to join the medical aid scheme and have a wellness evaluation each year at our offices;
No time to deal with your personal finances? Chat with our in-house finance partner for free financial advice!
Discretionary annual bonuses for excellent performance;
We want people to join our team who are not only smart but are super curious!
If you feel you meet the requirements listed above and would like to make us aware of your interest in joining this very cool business – please send your CV, and a short description as to why we should invite you for an interview to 
az.oc.trps@tnemtiurcer
Please include your notice period and salary expectations

*Note that if you haven't heard back from us within two weeks of applying, please consider your application unsuccessful.
Posted on 05 Feb 14:09
Apply by email
Angela

Or apply with your Biz CV
Create your CV once, and thereafter you can apply to this ad and future job ads easily.
Get job alerts for Strategist jobs