Integrated Designer (Johannesburg)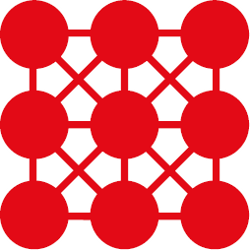 | | |
| --- | --- |
| Location: | Johannesburg |
| Type: | Contract |
Job description
Oliver South Africa is looking for a highly skilled Integrated Designer (motion design heavy) for a contract opportunity to be based at our offices in Johannesburg North (This will however be remote work until the lockdown is completed).
Employment type: Five months fixed term contract.
Start date: 1 August 2020
Location: Johannesburg North
We are looking for a talented integrated designer to join our team creating, as well as adapting a variety of work for one of our major international beverage clients, based in Nigeria. These include but are not limited to: Online and broadcast video content, digital OOH, Shopper marketing, social media campaigns, eCommerce, and other digital content.
You will need to combine a deep understanding of trends inherent to the creative, beverage and retail industry with a varied skillset that will include conceptual thinking, motion design, digital design, shopper as well as an understanding of social and e-commerce platforms and their ways of working. You'll need a flair for all things design, with a focus on motion.
Role overview:
Creation of video content from existing After Effects projects, as well as basic editing.
Design and ideation for digital platforms, shopper and any other design needs within the department.
Retouching where required.
Master a variety of brand look and feels that are on Brand.
Present work to client when required.
Help client find solutions to their brief.
Develop an effective working relationship with colleagues and Client.
Requirements
The ability to think conceptually and design across multiple mediums.
Ability to create new video content from global assets.
A powerful grasp of how content can play out across multiple mediums.
Ability to create new content from existing.
Good retouching skills.
Excellent teamwork and time management skills especially when working remotely.
Previous experience working in Nigeria or on Nigerian Brands.
Beverage experience.
Minimum of five years experience
Good attention to detail, ability to quality check your own work, a proactive attitude and good communication skills.
Take ownership and responsibility.
Self-starter.
Proficient with the Adobe Creative Suite with an emphasis on After effects and basics in Premiere.
Diploma or related degree in design, art direction or multimedia.
TTL, with BTL experience advantageous.
Other points to note:
As we are working remotely until the lockdown has completed, it is essential that the ideal candidate have the following in place to ensure there are no delays on delivering work timeously:
Back-up power supply, if necessary.
Stable internet connectivity – fibre connection preferable (options can be discussed) in order to connect to remote servers as well as conduct virtual meetings daily.
Personal computer with relevant capabilities necessary for the role.
Applications close: 31 July 2020
To apply email
About us
Oliver, part of the global Inside Ideas Group (Oliver, AdjustYourSet, DARE, etc.), is a rapidly expanding creative services agency with a twist – we provide our clients with bespoke dedicated agencies that operate from within their offices. It's a dynamic fast-paced solutions-focused start-up environment – that brings client and agency closer together to create more creative and effective work.
Website: www.oliver.agency
LinkedIn: https://www.linkedin.com/company/18178061/
Posted on 24 Jul 08:19