Integrated Brand Manager (Cape Town)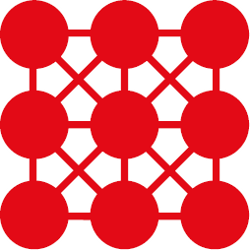 | | |
| --- | --- |
| Remuneration: | R25 – R40 per month |
| Benefits: | Medical, Pension, Phone data, 13th Cheque |
| Location: | Cape Town, Brooklyn |
| Education level: | Degree |
| Job level: | Mid/Senior |
| Own transport required: | Yes |
| Type: | Permanent |
| Company: | Hi-Tec Sports |
Hi-Tec are seeking a new employment in an exciting Integrated Brand Marketing role with a big focus on the planning, communication and rolling out of branded content and seasonal brand campaigns. You will be the heartbeat of the department, the central point of contact and head of integrated strategic brand and omnichannel calendar planning and implementation.Describing the candidateYou are highly structured, operationally organised to implement new systems and processes to guide team members to successfully deliver on-brand content and messaging for your approval. You eat digital for breakfast, you understand paid media, content creation and omnichannel. You are comfortable sitting in an inter-department role, constantly drawing information from product and sales teams. You are creative and highly strategic. Ideally you can prove agency experience and/or demonstrated experience in a recent role.Your role:
Gather and coordinate input on seasonal and annual multi-channel campaign planning.
Responsible for overseeing content strategies and implementing comprehensive content-delivery plans with your team to drive consistent campaign implementation. This includes writing, directing, and presenting the production of content in appealing ways across all brands.
Write or source, and approve all things copy across all brands.
Provide an always switched-on consolidation of go to market information from product heroes, key account buys to Head of Marketing and Content Teams.
Bring to life and communicate all updates of brand and omnichannel calendar to internal staff.
To accurately monitor and update or improve the overall transparency and communication of Go-To-Market strategies to all department heads.
Creative and art director across all content.
Oversee and direct the planning, developing, and implementation of stakeholder (media, influencers, CSI partners, events partners, and ambassadors) relationship management strategies.
To deliver a data-based analysis of the omnichannel brand calendar and resulting seasonal campaigns, to drive data-driven decision-making.
To partner with team members to ensure they deliver successfully.
Awareness of B2B campaigns and heroes and their fit withing the B2C strategies.
Experience and Capabilities
Strong project management skills
Strong leadership, problem-solving and decision-making abilities
Advanced user of Google, MS office, Presentations skills, Slack, and other project management tools
Fluent in English and excellent in writing
Confident in pitching ideas to the leadership team
Qualifications
University degree in Business and Marketing or Postgrad in Creative Branding
5 years brand marketing experience or Agency experience within an integrated brand role
Complete understanding of Brand portfolio touchpoints
Leadership experience will be advantageous
Company Description
Our core purpose is to enable people to enjoy the freedom of the active outdoors. Proud, honest, fun and hungry are the core values that drive us in succeeding this mission. Getting the world outside does not only fuel our innovative approach to well designed, technology-infused products, but also drives our corporate citizenship.
We are family orientated, and offer numerous opportunities in education and upskilling yourself. Everyone at Hi-Tec enjoys flexibility and a work-life balance. The marketing department itself is a young, agile, energetic and innovative team.
Posted on 25 Jan 14:16