Graphic Design Intern (Cape Town)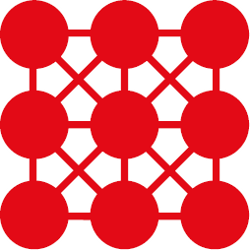 | | |
| --- | --- |
| Remuneration: | Basic salary |
| Location: | Cape Town, Tokai |
| Education level: | Diploma |
| Job level: | Student |
| Type: | 6 Months |
| Reference: | #Design Internship |
| Company: | GVI – Global Vision International |
GVI is seeking an enthusiastic and self-motivated graphic design intern to join our dynamic and supportive multidisciplinary marketing team. The role requires strong layout and typography skills, an eagerness to learn and grow, great attention to detail, creativity and the ability to be deadline driven.
You will learn and grow in a multitude of ways during your time at GVI and there will be times in your GVI journey when all staff will be requested to assist with tasks that differ from your formal job description. This is all part of the fun of working here at GVI and if you are up for the challenge we definitely want to hear from you!
Please read the below description of the role and if you're keen to apply, please send the following along with your application to
moc.dlrowivg@tnemtiurcer>b<</span>
:
An email, motivating why you would like to grow as a creative at GVI. Please ensure the subject line is "Graphic Design Internship Application"
Your CV or Resume
A link to your online portfolio, or PDF portfolio
Please note that due to the number of applicants we receive, we will only be reviewing those that include all of the above requirements.
Job type
Six-month internship with the possibility of permanent employment thereafter.
Responsibilities
Working in the Design Team, you will support various GVI Teams, with a particular focus in supporting the Partner & Groups Team with fresh and innovative design and ideas, while at the same time adhering to the GVI brand guidelines.
Design a variety of marketing collateral, both print and digital for internal communication, conferences, outreach activities and events. This may include, but not limited to brochures, flyers, displays, social media assets, email marketing, direct mail, branded gear, presentations, advertorials, and more.
Design a variety of digital assets.
Repro approved materials for print.
Contribute to brainstorms with great ideas.
Image editing and retouching.
Other duties as agreed with your line manager.
Company description
We are a multi-award winning social enterprise on a mission to build a global network of people united by their passion to make a difference. We run all our own sustainable development programs in 13 countries worldwide aligned to the objectives of the United Nations Sustainable Development Goals.
To ensure we are truly having a lasting positive impact, we partner with local governmental and non-governmental organisations on the ground. More than 35,000 participants have either volunteered, interned, or studied abroad with us over the course of our 21 years in operation and most have noted the experience as 'life-changing.'
Our key management and administrative teams have been based in Westlake for the past five years in the laid-back office space (complete with snack bar and ping-pong table), which we call home. We are a pretty hard-working bunch, but we are committed to keeping things light-hearted.
Requirements/qualifications
The successful applicant will have studied graphic design with a great interest in visual communication at a recognised tertiary education institution.
Requirements/skills
Creativity
Attention to detail
Great organisational skills
Sufficient working knowledge of Adobe Creative Cloud – InDesign, Illustrator & Photoshop.
Interpret a creative brief, and come up with a variety of ideas and design options.
Excellent work ethic and a natural inclination to learn and share your knowledge with others.
A team player and enjoy working alongside a diverse team of colleagues.
Ability to give and receive constructive criticism.
How to apply:
Please send the following to
moc.dlrowivg@tnemtiurcer>b<</span>
An email, motivating why you would like to grow as a creative at GVI with the subject line "Graphic Design Internship Application"
Your CV or Resume
A link to your online portfolio, or PDF portfolio
If you have applied and do not hear from us within two weeks, thank you for your interest in GVI, but unfortunately your application has not been successful. But don't worry, we will keep you on file should a more suited position become available in the future!
Posted on 22 Jul 14:45
Apply by email
Andre van Dyk

Or apply with your Biz CV
Create your CV once, and thereafter you can apply to this ad and future job ads easily.
Get job alerts for Design Intern jobs