Executive Recruitment Consultant (Durban)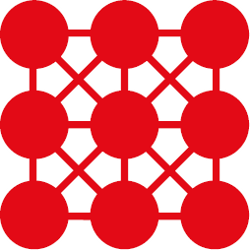 | | |
| --- | --- |
| Remuneration: | R15000 – R20000 per month Basic plus commission |
| Benefits: | 40% Commission after R50000 Desk Cost |
| Location: | Durban, Umhlanga |
| Education level: | Matric |
| Job level: | Senior |
| Type: | Permanent |
| Reference: | #SAKZN |
| Company: | Armstrong Appointments Pty Ltd |
Armstrong Appointments is an award winning, boutique recruitment agency that has been in operation for 18 years focusing on executive and specialist recruitment both Nationally and Internationally. Our team is made up of Executive Consultants that have between 15-20 years recruitment experience and most of them have previously run their own agencies before joining Armstrong. Armstrong has been specialising in a "Work from Home" opportunity for over 12 years and has one of the best offerings in the industry. Our head office is based in Umhlanga with a strong support team which assists the consultants with typing of resumes, posting adverts, criminal / qualification / credit checks and switchboard. We have an advanced switchboard system that allows us to have remote satellite consultants throughout the country. Each consultant is given all the equipment needed to run effectively including laptop, VOIP switchboard phone, cell phone, internet line with back up lines and full IT and recruitment support.
This position will ideally be suited to a consultant that is self-motivated and has a strong track record in high level recruitment as-well as exclusive executive recruitment projects that entail assisting the client with scorecards, panel interviews etc.
We are seeking a strong executive / specialist consultant that has between 10-20 years recruitment experience, ideally having worked alone previously from home either for an agency or yourself. The candidate must be ethical, honest, and always put quality first. It would be ideal if the candidate has an existing client base, but not compulsory as we will be handing over quality clients. It would be required some of the time to be able to do new business.
Armstrong Appointments has extensive resources, so you will have access to the top candidate databases as-well as our own 18-year-old database of candidates and a unique database on our website and all the marketing material in order to market Armstrong extensively and source the very best candidates. We also have a unique headhunting tool which is very costly so very few agencies in South Africa have access to it. Each consultant has full access to a professional linked in account.
Salary is dependent on the candidate but is in the region of a basic between 15000 – 20000, desk cost of between 50 000 – 60000 and commission is 40% after the target is obtained. With the brand name and extensive resources that we offer, the consultant has large earning potential.
Only apply if you have recruitment agency experience and a strong track record in the industry.
Posted on 17 Feb 07:41