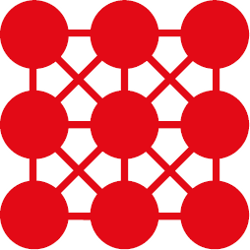 | | |
| --- | --- |
| Remuneration: | R1127334 – R1412415 per year negotiable Negotiable depending on experience  |
| Location: | Cape Town |
| Education level: | Degree |
| Job level: | Management Snr |
| Own transport required: | Yes |
| Job policy: | Employment Equity position |
| Type: | Permanent |
| Company: | South African Board for Sheriffs |
Job description
Reporting to the Chairperson of the Board, the Executive Manager will:
Provide visionary and strategic leadership in the development, implementation and management of the SABFS systems, and processes related to sound institutional development and good corporate governance
Ensure that the SABFS fulfils its statutory mandate
Ensure the implementation of capacity building programs for the sheriffs profession
Oversee a system for handling complaints against sheriffs and related disciplinary processes
Ensure sound management of the Fidelity Fund
Provide legal opinion and guidance to the Board
Serve as an ex-officio member of the SABFS's Board and all its sub-committees as they deal with, among others, governance, risk management and policy matters
Provide secretariat and advisory services to the Board and its committees in accordance with good corporate governance principles
Ensure effective communication and liaison with stakeholders
Build and lead a competent, committed and performing team within the SABFS
Manage employees of the Board and implement a performance-based management system
Ensure sound financial management
Maintenance of effective, efficient and transparent systems of Risk and anti-fraud management, internal controls and maintaining a system of internal audit and procurement system
Contract and service provider management to maximize public value for money
Support and lead all training and transformation initiatives of the SABFS
Requirements
The South African Board for Sheriffs (SABFS) is responsible for the maintenance of the esteem, the enhancement of the status and the improvement of the standard of training of sheriffs in a manner that enhances access to justice. Therefore, a suitably qualified candidate shall possess the following competencies and attributes:
Knowledge of the sheriffs profession, an understanding of the constitutional imperatives impacting on the profession, and the role of the Board in this regard
Strong leadership capability to direct the Office of the Board to pro-actively develop and implement efficient modern, user-friendly and cost-effective management and e-management systems
A demonstrable managerial track record in managing a complex portfolio-extensive financial, human resource, legal, strategic and research track record and management skills
Problem-solving, strategic negotiation and conflict management skills
Project and program management skills  
Excellent writing, communication and inter-personal skills
Drivers licence and computer literacy
Qualifications and Experience: A Bachelor's Degree in law, management or relevant field or equivalent qualification: A minimum of 8 years management experience of which five years must be at a senior management level. Admission as an Attorney or Advocate will be an added advantage.
Note: The preferred candidate(s) will be subjected to a competency assessment, security clearance and qualification verification and be required to enter a performance contract. The SABFS is an equal opportunity affirmative action employer.
Please forward a comprehensive CV and covering letter, including a certified copy of your Identity Document to Ms L Arenz at the 5th floor, 30 Queen Victoria Street, Cape Town or e-mail to larenz@justice.gov.za .Enquiries: 021 469 4001. Closing Date: 13 July 2018
No late applications will be considered. Correspondence will be limited to shortlisted candidates only.
Posted on 06 Jul 12:33
Apply
Ms L Arenz

+27 21 469 4001
Or apply with your Biz CV
Create your CV once, and thereafter you can apply to this ad and future job ads easily.
Get job alerts for Executive jobs