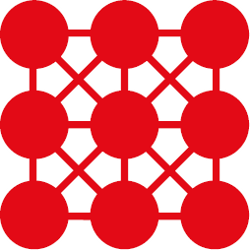 | | |
| --- | --- |
| Remuneration: | negotiable |
| Location: | Mbombela |
| Education level: | Degree |
| Job level: | Senior |
| Own transport required: | Yes |
| Travel requirement: | Occasional |
| Reference: | #Editor:Lowvelder |
| Company: | Lowveld Media |
Job description
Lowveld Media is a multi-award-winning media house in Mbombela, Mpumalanga and is seeking to appoint a full time Editor for Lowvelder.
The Editor is responsible for the final print and digital products of Lowvelder. The job entails implementing the Caxton Editorial strategy, handling of legal matters, maintaining good relationships with the community and business sector and ultimately making decisions on what the editorial content of all products should be.
It is a challenging position for a highly organised individual who has a passion for excellence. The right candidate will have excellent communication skills, the ability to work across multi-platforms and be a self-motivated team player.
Job description:
Ensure the overall quality and content of Lowvelder is of a high standard and in line with Caxton's overall vision
Set the journalistic standards, guidelines and policies for the editorial department
Create and maintain an environment where all employees develop and excel and feel that they are valuable team players
Lead the editorial team to embrace the strategies of Lowveld Media and work as one team with all the other departments
Staff management including to recruit, select, orient, train, coach, counsel, and discipline all editors, sub editors and journalists
Promote print and online products
Share knowledge and empower staff.
Requirements
Journalism Degree (NQF level 7)
Eight+years of experience as a senior editor within a newspaper environment
Financial background with regard to advertising, budgets and publishing
Knowledge of online business and advertising
Computer literacy
Basic knowledge of web development
Experience in online/digital journalism.
Leadership and staff management
Excellent verbal and writing communication skill
Administration
Management of information
Policy administration
Brand and image management
Problem solving
Initiative and creativity
Persistence
Negotiating skills
Relationship building
Planning, organising and control of newsroom
Client-focused
Personal attributes required
Accountable and responsible
Self-motivated and resourceful
Confident
Positive self-image
Strong leadership and motivational skills
Passionate and enthusiastic
Closing date: 16 August 2019
Posted on 22 Jul 14:58
Apply by email

Or apply with your Biz CV
Create your CV once, and thereafter you can apply to this ad and future job ads easily.
Get job alerts for Editor jobs