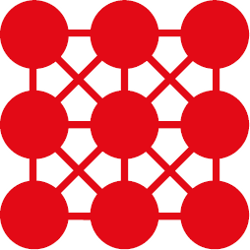 | | |
| --- | --- |
| Remuneration: | Negotiable depending on experience  |
| Location: | Durban, Morningside |
| Job level: | Senior |
| Travel requirement: | Occasional |
| Type: | Permanent |
| Company: | Hellosquare |
Hellosquare is a digital agency based in Durban, working with high profile clients across FMCG, live venues, global retail and B2B sectors.
We are looking for an experienced and passionate copywriter to oversee our key clients and work with the social media team to deliver consistently great content that goes beyond writing posts. Social media is constantly evolving, so we are looking for a big thinker who is plugged into trends and insights.
Applicants need to deliver the perfect mix of copywriting and creativity and be able to create strategies and campaign concepts. Agency and brand experience is a prerequisite for this position as it is a senior role and will include overseeing junior community managers and ensuring the standard of work is met and always exceeded.
Candidates should only apply if they have a minimum of four years' experience with demonstrated success in copywriting, campaigns and social media strategy development.
Duties and responsibilities
Creative
Conceptualise and develop social content for our AAA clients.
Create consistent and distinctive copy styles for client communications.
Proofread, revise and/or redevelop existing campaigns.
Strategic
Prepare and analyse status reports on social media efforts and success rate.
Work with account exec team, strategists and creatives to develop campaigns that resonate with the target audience.
Develop content strategies for new and existing clients.
Work with the account exec team to formulate and pitch new ideas/campaigns to current and potential clients. There is going to be a lot of this, so bring all your good ideas.
Staying on top of the latest trends to be at the forefront of innovation.
Team management
Managing and overseeing the social team on key accounts.
Collaborate with designers to develop the creative vision.
Attributes
Exceptional communication skills; written and verbal.
Strong conceptual skills.
Strategic thinking that can deliver great campaign ideas.
Multi-tasking skills necessary for working on concurrent projects.
Understands the value of creatively problem-solving brand challenges to meet marketing objectives.
A 'never finished' attitude, constantly elevating and looking to improve.
Experience
Minimum four+ years' experience at a reputable advertising/digital agencies.
Experience working with FMCG/consumer brands or similar high profile brands.
Worked on digital campaigns that drive brand message and engagement.
Online copywriting and social media writing experience.
To be considered for this role
Cover email – brevity is key, we are in digital after all.
Up-to-date CV.
Experience/examples of work (links to brand pages and campaigns).
Company Description
Hellosquare is a digital agency based in Durban, working with high profile clients across FMCG, live venues, global retail and B2B sectors.
Posted on 04 Jul 11:50
Apply by email
Wayne Manning, Jade Carlisle

Or apply with your Biz CV
Create your CV once, and thereafter you can apply to this ad and future job ads easily.
Get job alerts for Social Media jobs